Convention 2018: Dining out
As one of the most multicultural cities in the world, Toronto has almost as many cuisines as it does languages. You'll want to sample some of them when you're in town for the 2018 Rotary International Convention from 23 to 27 June.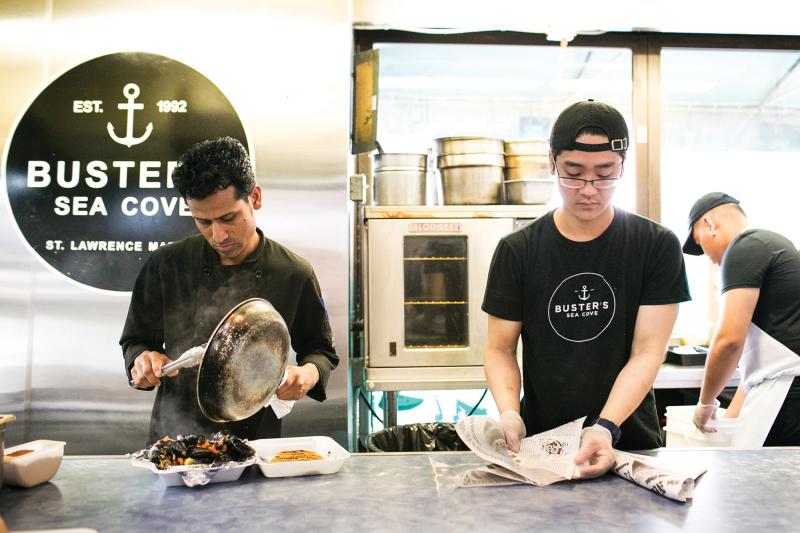 There are great options for those who love Italian food (Little Italy), Greek cuisine (Greektown), Indian fare (Little India), and Chinese food (Chinatown). In the Little Portugal neighborhood, diners go to Alex Rei dos Leitões for churrasco (grilled meat) or to Nova Era Bakery for pastel de nata (egg custard tart). In Koreatown, try Buk Chang Dong Soon Tofu, which serves dishes based on the traditional Korean staple sundubu jjigae (tofu stew). In Kensington Market, Jumbo Empanadas has Chilean empanadas and humitas (corn, onion, and basil wrapped in corn leaves and steamed).
Even the hamburger is getting creative makeovers in Toronto. At Richmond Station, the Station Burger comes in a milk bun with beet chutney. At the Burger's Priest, the Vatican City is a double cheeseburger between two grilled cheese sandwiches.
And if you like your meal with a view, nothing beats 360 Restaurant, a revolving dining room that sits 1,151 feet above street level in the CN Tower.
– Randi Druzin
• Read more stories from The Rotarian