Convention: Day trips from Toronto
By Randi Druzin
When you're in Toronto for the 2018 Rotary International Convention from 23 to 27 June, you may want to take some time to visit Niagara-on-the-Lake, a picturesque town at the mouth of the Niagara River. Many tourists make the 80-mile drive and spend the day walking along the leafy streets, which are lined with boutiques and cafes in 19th-century buildings, or sampling the wine at one of the numerous world-class wineries nearby.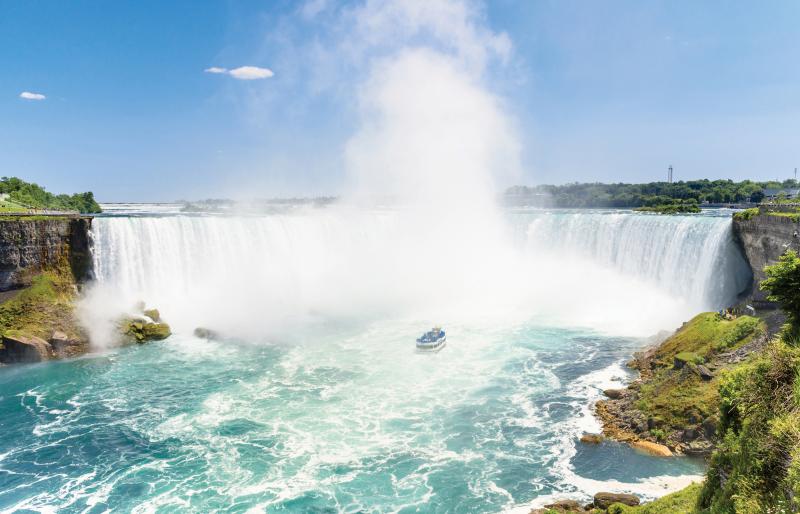 Just 14 miles away, you will find one of the biggest tourist attractions in the world. Niagara Falls is the collective name for three waterfalls that straddle the Canada-U.S. border. Visitors to the Horseshoe Falls in Canada can enjoy many activities including a boat ride through the heart of the falls and a tour of the tunnels near the bottom of the falls.
Another option is a day trip to Stratford, which is just 95 miles from Toronto. It's home to the continent's largest classical repertory theater company, which puts on more than a dozen productions from April to October. The Stratford Festival places special emphasis on the works of Shakespeare.
The small city also has some of the finest restaurants in Canada. There are also tasting tours for beer lovers and chocoholics. And you can sample creations made from Canada's liquid gold, maple syrup.
Register for the 2018 Rotary Convention in Toronto at riconvention.org.