Convention countdown
Good neighbors
When you make your plans to attend the Rotary International Convention in Honolulu, from 6 to 10 June, consider adding a few days to your trip to venture beyond Oahu and take in the splendors of its neighboring islands.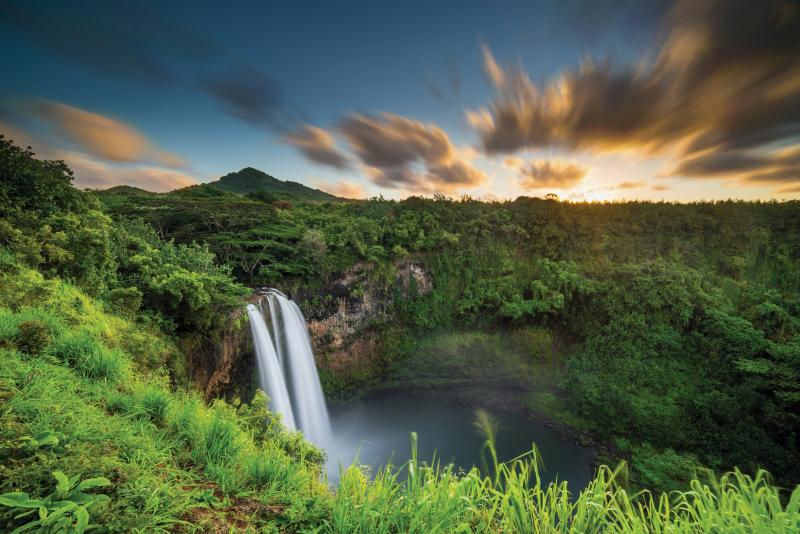 On Kauai, nature lovers will fall in love with Nāpali Coast State Park (pictured). Pali means cliff, and you will find some thrilling ones, dotted with waterfalls, in the valleys along the coast. You might recognize this coastline from Jurassic Park; parts of the film series were shot here.
On Maui, you can drive the Hana Highway, a 64-mile route that hugs the north coast from Kahului through the tiny town of Hāna and on to Kipahulu. The road has over 600 hairpin curves and 46 one-lane bridges. If you want to focus all your attention on the landscape, you can take a tour bus and let someone else worry about the driving.
And on the Big Island, you can see nature's raw power in Hawai'i Volcanoes National Park. Visit nps.gov/havo for updates on the volcanoes in the park. While you are on the Big Island, visit the coffee-growing Kona region to see the careful cultivation behind your morning cup of joe. Many coffee farms offer tours, and it is worth taking more than one to get a fuller picture.
— HANK SARTIN
• Don't miss the 2020 Rotary Convention in Honolulu. Register at riconvention.org by 15 December to save.
• This story originally appeared in the October 2019 issue of The Rotarian magazine.