Convention 2019
Go public
Getting around Hamburg is easy thanks to the city's safe, efficient public transportation network. And for those who attend the Rotary International Convention from 1 to 5 June, it will have something else to recommend it: It will be free.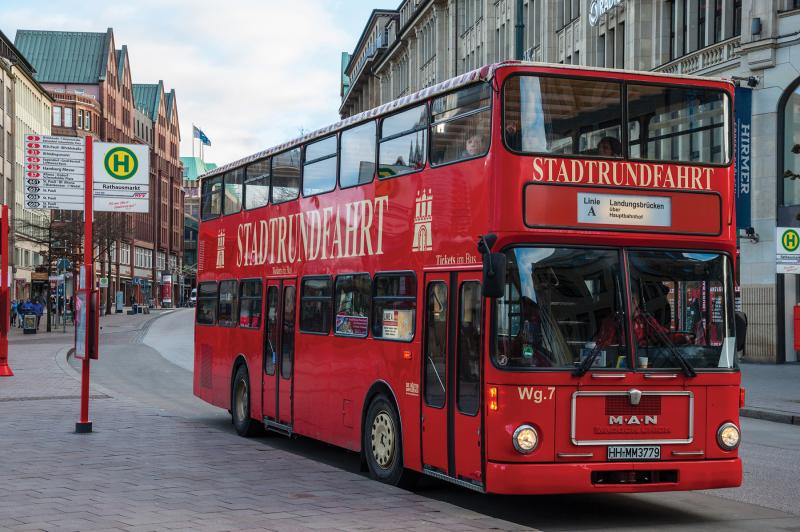 Registered convention goers will have unlimited access to Hamburg's public transit system, known as HVV (for a system overview in English, visit hvv.de/en/about-us/overview-service-offer). To hop onto buses, trains, and even ferries, all riders will have to do is show their convention badge with the HVV logo and valid dates of use on the back.
The four underground lines and 28 rapid transit and regional train lines are connected to a network of bus routes. Seven ferry lines, meanwhile, run within the port and along the Elbe River. On the principal train and bus lines in the city center, announcements are made in German and English.
For a bargain sightseeing tour, take the No. 111 bus, which runs along the Elbe between HafenCity and Altona. You'll pass sights including the Elbphilharmonie, the Landungsbrücken floating dock, the Altona fish market, and the famous Reeperbahn with its clubs and bars.
— Gundula Miethke
• Register for the 2019 Rotary Convention in Hamburg at riconvention.org.