Convention countdown
Built to impress
Hamburg's architectural face has changed dramatically over the centuries — because of a major fire in 1842 and extensive damage from bombing during World War II, because of economic growth, and because its citizens have always embraced change. You will find postmodern glass and steel facades, classical 19th-century mansions, and a few half-timbered gems dating to the 17th century.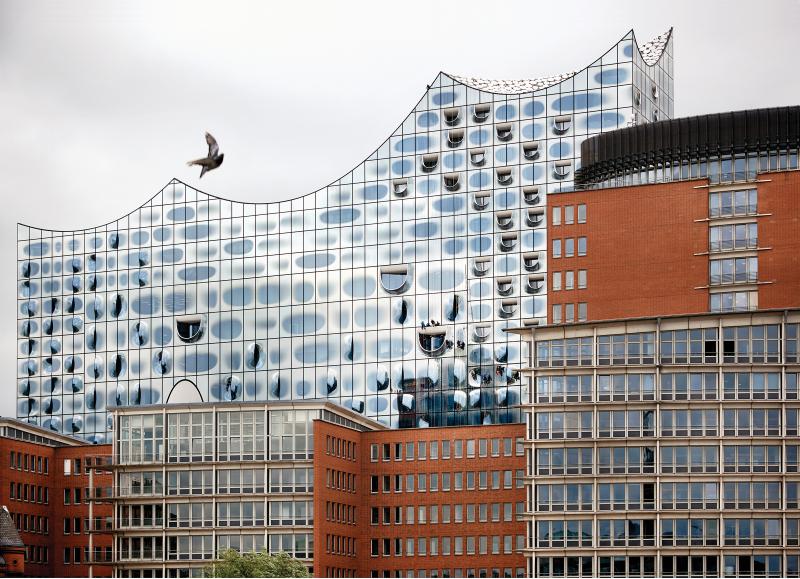 Two things are typical of Hamburg architecture: maritime motifs and red brick. A must-visit is the Speicherstadt, a dockland warehouse complex built between 1883 and the end of the 1920s that now houses restaurants and museums. Its brick buildings are part of a UNESCO World Heritage site, together with the nearby Chilehaus, built in 1924, whose dramatically pointed east corner evokes a ship's prow.
The Elbphilharmonie concert hall takes the nautical idea in a different direction. The bold glass construction, whose roofline resembles waves, sits atop a repurposed brick warehouse.
The City Nord district features office buildings in a parklike setting, an idea popular in the 1950s and '60s. Walking along the wide streets feels like visiting an open-air architectural museum.
For an in-depth experience of Hamburg's architecture, guided tours are offered by a number of companies, including A-tour (a-tour.de/en).
– Gundula Miethke
• Read more stories from The Rotarian