Convention countdown
Online updates
Whether you'll be attending the 2019 Rotary International Convention in Hamburg, Germany, from 1 to 5 June, or you simply want to keep up with everything that's happening there, you can find all the latest news on Rotary.org and social media.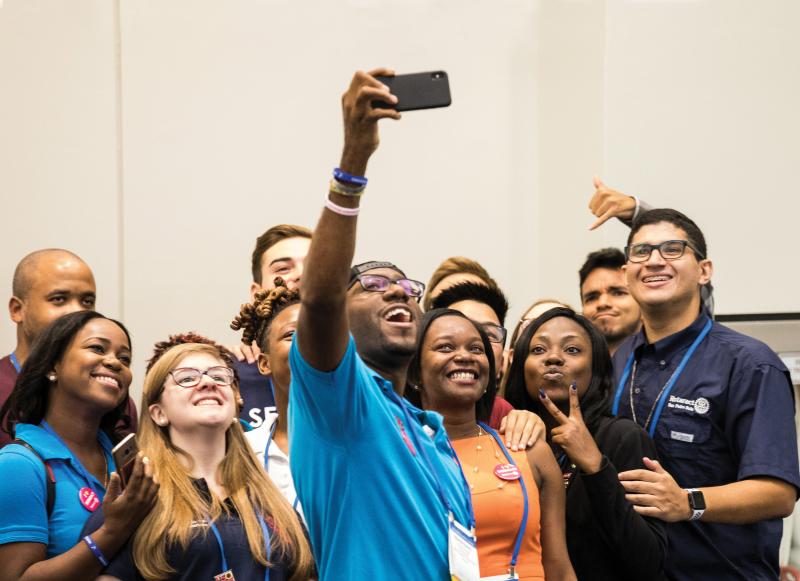 Every day, the Convention Minute provides a quick video recap of the previous day's events, along with a look at the day ahead. The Convention Minute covers the general sessions and breakout sessions and includes other items of interest, such as popular booths and events in the House of Friendship. Find the Convention Minute on Rotary's Facebook page, at riconvention.org, or within the daily convention e-newsletter. You can browse exclusive photos of all the convention highlights. You'll also be able to watch and share full videos of the world-class speakers who will be inspiring Rotarians to greater service.
To see the latest convention news on social media, look for the hashtag #Rotary19 on Facebook, Twitter, and Instagram. Rotary staff will be blogging and tweeting from the general sessions, House of Friendship, workshops, host committee events, and more. And be sure to use the hashtag in your own social media posts about the convention.