Convention countdown
Breakout sessions help develop skills
Every year, the Rotary International Convention is the place to be — to meet up with old friends in the House of Friendship, get to know local Rotarians at host hospitality events, and hear inspiring speakers at general sessions.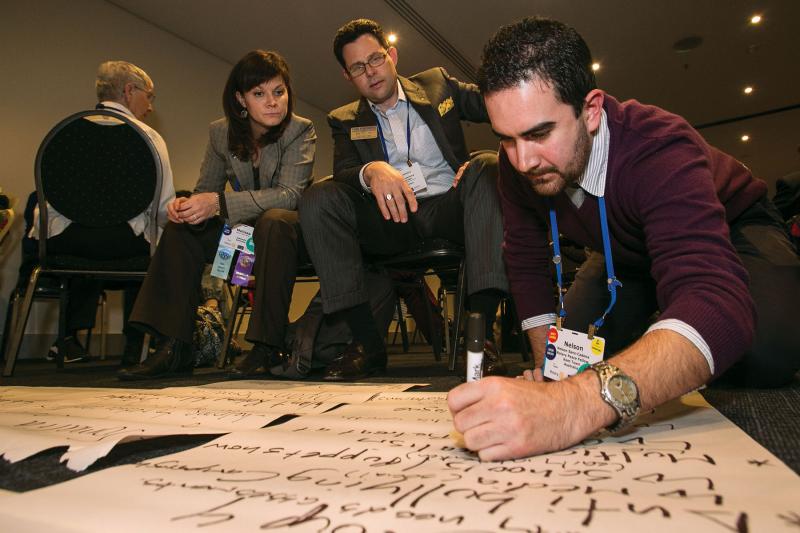 Breakout sessions, meanwhile, are a great way to learn about what your fellow Rotarians are doing and to gather new ideas. When you are in Hamburg for the 2019 convention, 1-5 June, you can attend sessions on topics ranging from combating unconscious bias to using Lego Serious Play to help launch a project.
Other breakout sessions will be devoted to developing leadership skills ("Innovation Is No Coincidence: Design Thinking"), recruiting new members ("Membership Development Strategy: Rotaract into Rotary"), and keeping current members engaged ("Retention: Develop Your Club and Engage Members"). You'll have opportunities to hear from and about the next generation of Rotary leaders: Rotaractors, Interactors, Youth Exchange students, and other alumni.
Several breakout sessions will be dedicated to helping you publicize your club's accomplishments in your local news outlets, on social media — and in this magazine.
— Hank Sartin
• Learn more about the convention at riconvention.org