Apps to guide you while at the convention in Hamburg
Before you head to Hamburg, Germany, for the Rotary International Convention, 1-5 June, download some free apps that will help you get the most out of the event — and the city.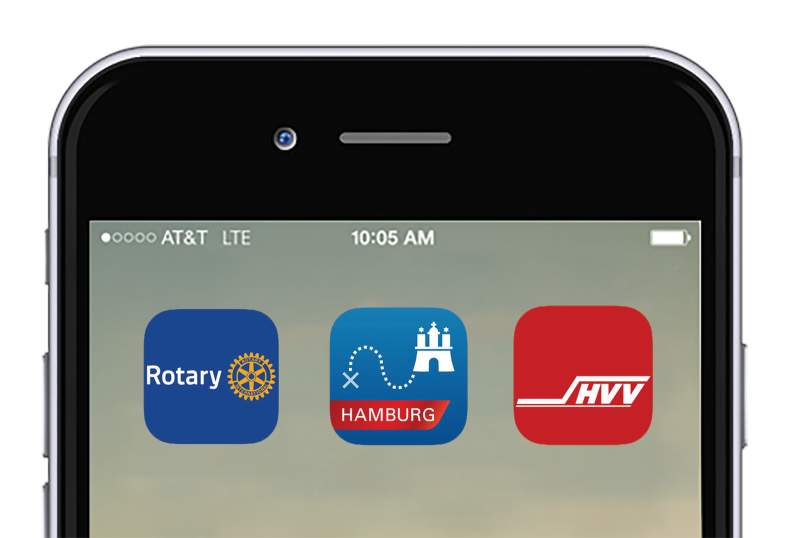 Rotary Events
Rotary Events is essential for navigating the convention. With it, you can plan your daily schedule, learn about featured speakers, and download session handouts. You can also connect with other Rotarians, share photos, rate sessions, and send feedback to convention organizers.
Download the app:
The app will be available on 9 May.
HVV transportation app
The HVV app will help you navigate Hamburg's transit system. When you open it, you'll see a map of the area around you. Remember that your Hamburg convention registration includes a pass for the city's trains, buses, and even ferries, so you'll never need to worry about tickets.
Make the most of your free time with the city's Hamburg app, which offers themed tours, audio guides to attractions, detailed information on boats and ships entering and leaving the port, and suggestions for what to do next based on your location. You can access a detailed city map even when you don't have an internet connection.
Download the app:
— Hank Sartin