Convention 2018: Toronto sightseeing
When you're in Toronto for the 2018 Rotary International Convention, from 23 to 27 June, build some time into your schedule to see the sights of this beautiful city. The iconic CN Tower is one of the most popular tourist attractions in Toronto, welcoming about 1.5 million visitors each year. The tower has two observation areas and two restaurants, all of which provide breathtaking views. For the adventurous, the tower also offers a hands-free walk around the outside ledge of its main pod, which is 1,168 feet above ground.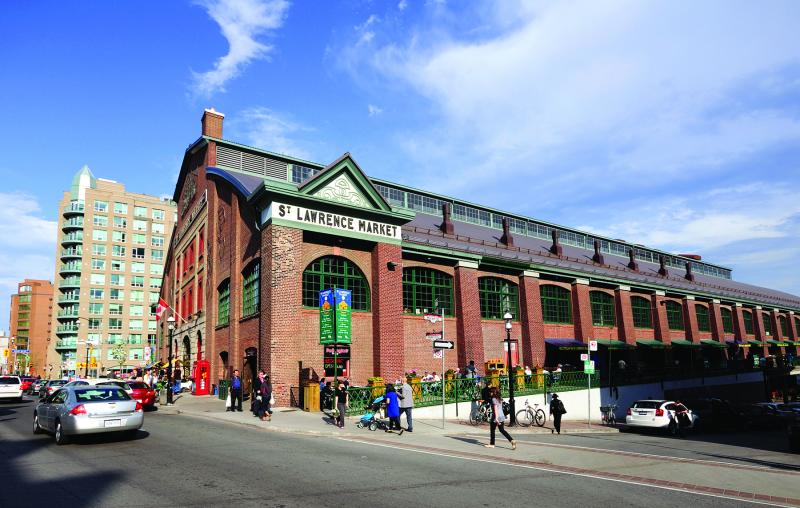 For something easier on the nerves, stroll through St. Lawrence Market, which has dozens of vendors selling food products and specialty items, or the Distillery District, a restored historic area that has been turned into an entertainment and shopping district.
You could also visit Gothic Revival-style mansion Casa Loma. Built in 1914 by a Canadian multimillionaire, it has almost 100 decorated rooms as well as secret passages and 5 acres of estate gardens. Once a private residence, the "House on the Hill" is now a museum and hospitality venue.
To enjoy nature, visit High Park – a huge green space with sunken gardens, hanging basket gardens, nature trails, and streams – or take a ferry to the Toronto Islands, which have meadows, woods, lagoons, and sandy beaches.
– Randi Druzin
• Read more stories from The Rotarian