Rotary world gathers in Atlanta to celebrate 100 years
2017 Rotary Convention offers five days of inspiring speakers, exciting events, and opportunities to connect with club members from around the world
Rotary's biggest get-together of the year is underway. More than 33,000 members from 174 countries have gathered in Atlanta, Georgia, USA, to renew friendships, find inspiration, and celebrate The Rotary Foundation's 100 years of Doing Good in the World.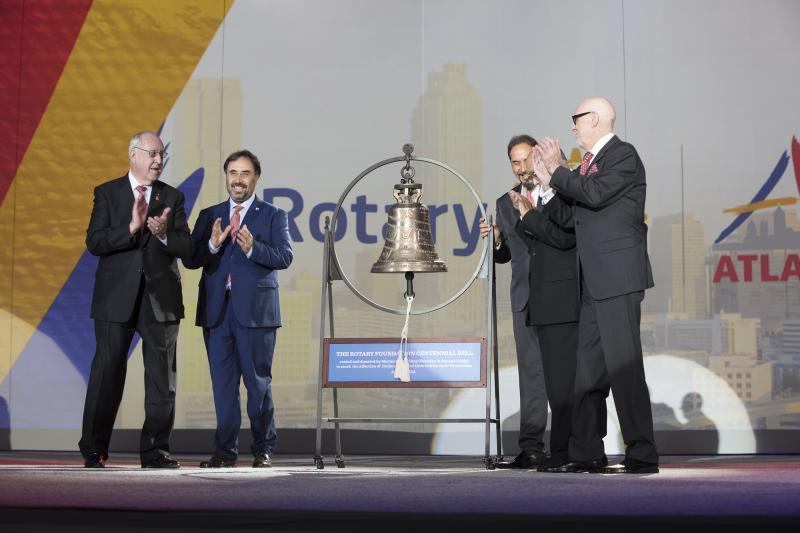 The 2017 Rotary Convention's opening ceremony took place Sunday at the Georgia World Congress Center, and included the presentation of the centennial bell. This special bell was forged at a 1,000-year-old foundry in Agnone, Italy, in honor of the Foundation's centennial. The presentation marked the start of a five-day centennial celebration, which includes a book signing, a photo exhibit, and an enormous birthday party.
During the opening session, Georgia Governor Nathan Deal welcomed Rotary to Atlanta, and RI President John F. Germ emphasized opportunities for making connections during the convention.
"I hope that, as busy as all of you are going to be, you still make time for what might just be the most important part of every convention: meeting new people, and getting to know your fellow Rotarians," Germ said.
Indian philanthropist Rajashree Birla, chair of the Aditya Birla Centre for Community Initiatives and Rural Development named for her late husband, pledged another $1 million for Rotary's efforts to eradicate polio. Birla has already contributed more than $10 million to the effort. Birla's company, Aditya Birla Group, has revenues greater than $40 billion.
Over the next four days, attendees will also hear from Bill Gates, co-chair of the Bill & Melinda Gates Foundation, about progress on our pledge to rid the world of polio. Ashton Kutcher, cofounder of Thorn, will be part of a panel discussion on human trafficking and the need to end modern slavery.
Other speakers include WWE Superstar, actor, and Rotary polio ambassadors John Cena and golf icon Jack Nicklaus.
33000.00

convention attendees

174.00

countries and geographic areas represented
Monday through Wednesday, members will have the chance to attend breakout sessions where they'll find inspiration for new service projects, polish their leadership expertise, and learn skills for building stronger clubs. Find the complete breakout session schedule and slides from workshops.
Fellowship is the biggest part of any Rotary Convention, and the week wouldn't be complete without Host Organization Committee events welcoming attendees to Atlanta, showing off the city, and giving members a chance to get together and socialize. Check the committee's site for the latest information.
"If there's one thing I've learned this year, it's that when two Rotarians get together, and start talking about service--there's just no telling where that might lead," said Germ.
Follow all our convention coverage as the action happens. Find photos, videos, live blog posts, speeches, and more. And share your convention experience on social media with #Rotary17.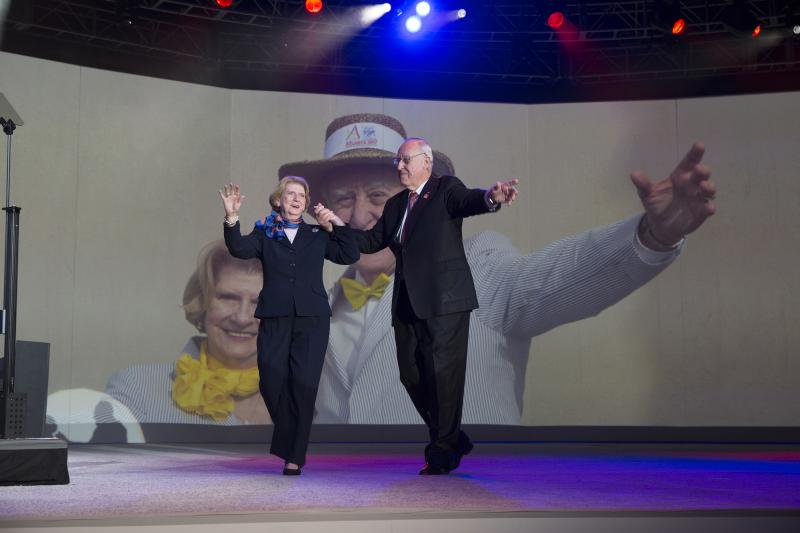 Highlights
Candlelight Vigil to End Slavery and Human Trafficking: Rotary members joined Atlanta residents at a candlelight vigil Saturday night to bring attention to human trafficking. The program featured Dorsey Jones, who told how she survived trafficking in metropolitan Atlanta. Participants observed a moment of silence for victims.
Walk/Run to End Polio Now: Rotary members took part in a 3K walk/run around Centennial Olympic Park Saturday morning to raise funds and awareness for Rotary's efforts to eradicate polio from the world.
House of Friendship: The House of Friendship opened with a grand parade on Saturday morning. The bustling hall is where the Rotary world comes together to share ideas, best practices, and project successes.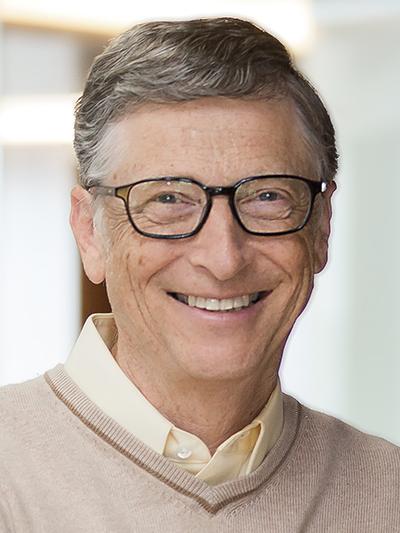 Bill Gates, keynote speaker: Bill Gates, co-chair of the Bill & Melinda Gates Foundation, will speak about our joint effort to eradicate polio.
Panel Presentation on the End of Modern Slavery: Ashton Kutcher, cofounder of Thorn, actor, entrepreneur, tech investor, producer, and philanthropist, will lead a panel discussion with Gary Haugen, CEO of International Justice Mission, and Bob Corker, U.S. Senator.
"One Small Act: A Virtual Reality Experience": Thousands will gather to watch Rotary's new virtual reality film and participate in one of the largest ever simultaneous VR viewings. Rotarians will use Google's virtual reality viewer, Cardboard, to join the extraordinary journey of a child whose world has been torn apart by conflict.
Jack Nicklaus, keynote speaker: Jack Nicklaus, golf icon, philanthropist, and Rotary ambassador for polio eradication, will speak about sports, philanthropy, and the fight to end polio for good.
The Rotary Foundation's 100th Birthday Party: What's a party without cake and ice cream? Guests will enjoy both as they celebrate the Foundation's 100th birthday.
Everyone you meet here this week, no matter how different they look, no matter where they're from and what language they speak—everyone here is a part of your Rotary family. So don't be shy. You might just find yourself a new friend, or your club a new partner. It all starts with a smile, and a hello—from one Rotarian, to another.

John F. Germ
Rotary International president
See the latest from Rotary's International Convention