The best of breakouts
By Rose Shilling
At the Rotary International Convention, the big ideas and inspiration don't stop at the main stage. In dozens of breakout sessions in Melbourne, fellow Rotary members will present expert advice that you can take home to your club to boost its impact — and make your own Rotary experience even better.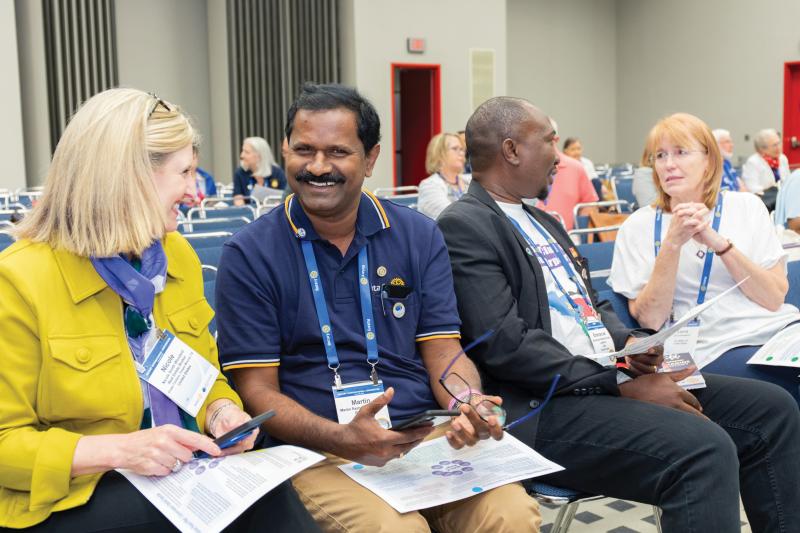 During the 27-31 May convention, choose from sessions that address everything from how to use your listening "superpower" as a leader to ways you can help rebuild a local economy. Rotary members and experts will share tips on how to live the Rotary Action Plan, do what you can to address the world's biggest challenges, polish your leadership skills, grow club diversity, and interest newcomers.
In other planned sessions, you'll learn strategies to embrace new perspectives from young people (Reverse Mentoring: Empowering Young Leaders), raise interest in your group and its good work (Promoting Your Club by Inspiring the Community), and make Rotary membership meaningful for everyone (Creating a Comforting and Caring Club Culture).
A variety of sessions will dig into a rich pool of service ideas, including using tech hubs to help young people out of poverty, breaking the silence about menstruation needs, considering a plant-rich diet to address the climate, and stopping slavery, plastic pollution, malnutrition, and more.
Browse the full preliminary list of sessions on the convention website to plan which workshops you want to attend. The sessions are 29-31 May. Registration isn't required, and seating is on a first-come, first-served basis.
This story originally appeared in the April 2023 issue of Rotary magazine.
Join us in Melbourne to connect with other Rotary members and discover new opportunities through Rotary.