How to get from the airport to convention in Atlanta
If you are flying to the 2017 Rotary International Convention, 10-14 June, you'll almost certainly arrive at the world's busiest passenger airport, Hartsfield-Jackson Atlanta International Airport. As locals sometimes joke, "Whether you go to heaven or hell, you'll have to go through Hartsfield first."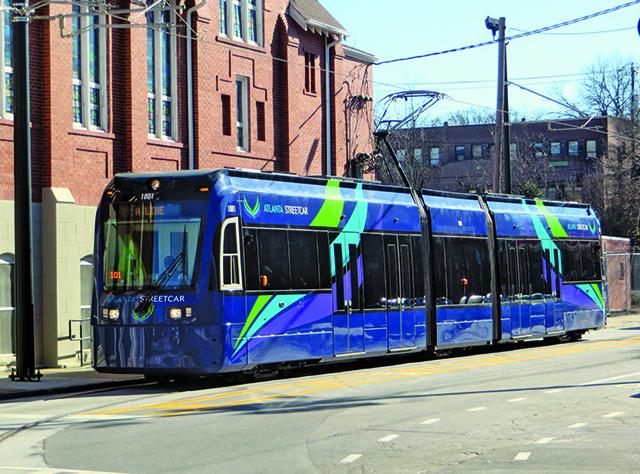 Hartsfield is Delta Air Lines' primary hub, but several other airlines – including United, American, Lufthansa, and Korean – fly in and out of Atlanta's airport every day.
Once you're on the ground, getting around shouldn't be a problem. Unless you plan on road-tripping around Georgia, renting a car isn't necessary. Instead, buy a Breeze card and hop on MARTA, Atlanta's rapid transit service, which can take you from the airport to Five Points Station in the heart of downtown. With a quick transfer, roll on to the Dome/GWCC/Philips Arena/CNN stop, which is right by the Georgia World Congress Center, the Rotary Convention's home base.
You can journey to a number of the city's sights by rail, and where the train can't take you, a MARTA bus likely will. Check MARTA's website for schedules and route maps.
If you want to check out some historic attractions at a slower pace, the Atlanta Streetcar is another option. In a charming loop that starts near Centennial Olympic Park, the streetcar winds through downtown proper and into the city's Old Fourth Ward neighborhood.
– Deblina Chakraborty
• Preregistration savings end 31 March. Go to riconvention.org.