Our clubs
4 Questions about Rotary alumni associations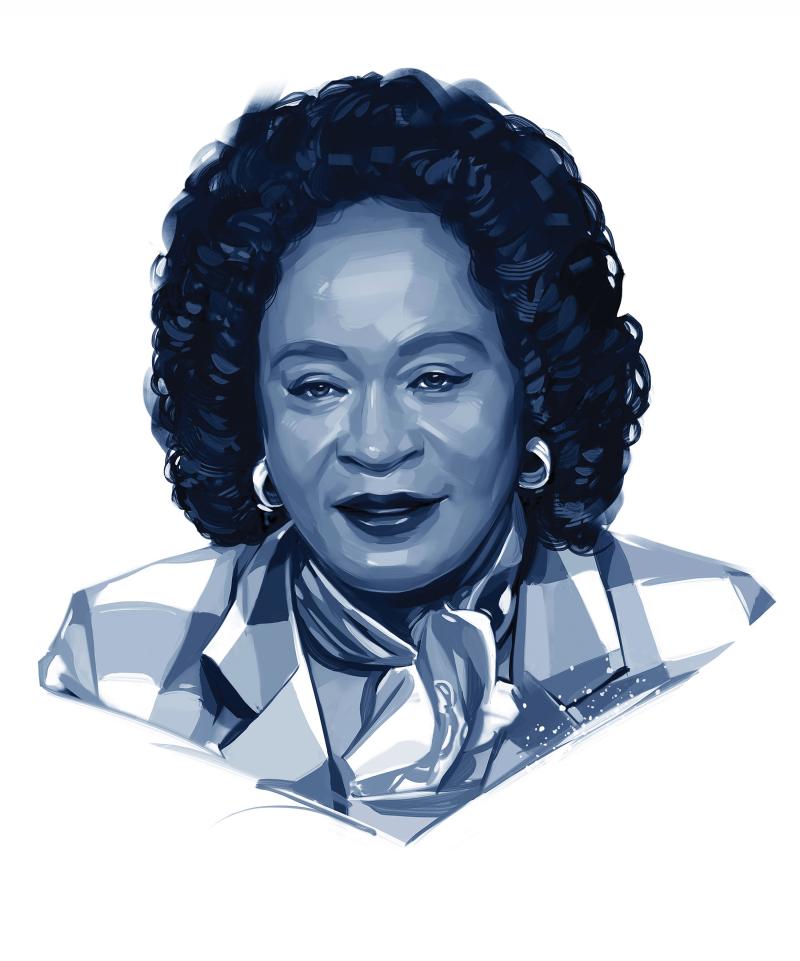 with Grace Okaro
Past president, Rotary District 9141/9142 Alumni Association, Nigeria
1. What are alumni associations?
Alumni associations are organized groups chartered by Rotary for people who have participated in programs such as Interact, Rotaract, RYLA, Rotary Youth Exchange, Rotary Scholarships, and Rotary Peace Fellowships. The alumni associations maintain connections between these former program participants and Rotary. There are about 80 chartered associations in 30 countries.
2. What does your alumni association do?
Every year, we hold a reunion, which includes a lecture, a dinner, a social event, and a project within one of Rotary's six areas of focus. We also recognize some of our members who have excelled, whether within Rotary or outside of Rotary. We move the event from city to city annually, and we invite Rotarians to join us, too. Most times we have about 100 people attending our reunions.
In 2017, we supported RI President Ian Riseley's tree-planting initiative by organizing a road show, erecting a billboard on one of the busy streets in Umuahia, the capital of Abia state, and holding a demonstration tree planting.
We also collaborate with the alumni and membership committees in our districts to celebrate Rotary Reconnect Week in October.
At the Rotary Convention in Toronto, we were honored with the 2017-18 Rotary Alumni Association of the Year Award.
3. How did you get involved?
I've been a Rotarian since 2003. In 2012, I led a team of four professionals in a Group Study Exchange to Argentina, and that was how I became an alumna.
In 2013, my district held an alumni reunion during November, which is Rotary Foundation Month. It wasn't very successful, because at that time Rotaractors and Interactors weren't considered alumni – only participants in Foundation programs were. That changed with a decision in late 2013 by the RI Board of Directors and The Rotary Foundation Trustees to enlarge the scope of who is considered alumni.
We formed District 9140's association in 2014, and I became the charter president. Our district redistricted and split into two last Rotary year, so now our alumni association covers both districts.
4. What are the benefits of alumni associations?
They are a way to help bring people Rotary has invested money in or who have had life-changing experiences in Rotary's youth programs back into the active Rotary family. The alumni might not yet be ready to join Rotary, but they can continue interacting with Rotarians so that they might become members down the line. Our alumni association members are invited to speak at club and district events, and we take part in hands-on projects. The clubs that sponsored the alumni invite them from time to time to join in projects and other activities.
Members can give assistance in selecting future program participants, and alumni associations also help experienced professionals extend their own networks, which means they can do more to further the ideals of Rotary.
• Read more stories from The Rotarian
Reconnect Week
Reconnect Week is an annual event when you are encouraged to catch up with alumni of Rotary programs. Celebrate by throwing a party for local alumni, hosting an online video conference, or simply chatting over coffee with an alumnus you know. Share your Reconnect Week celebration during 1-7 October by using #RotaryReconnect on social media and visit on.rotary.org/ReconnectWeek to see what's happening around the world.
For alumni
As alumni, you are part of an incredible network of leaders engaged in service around the world.