4 questions about
Our new strategy to end polio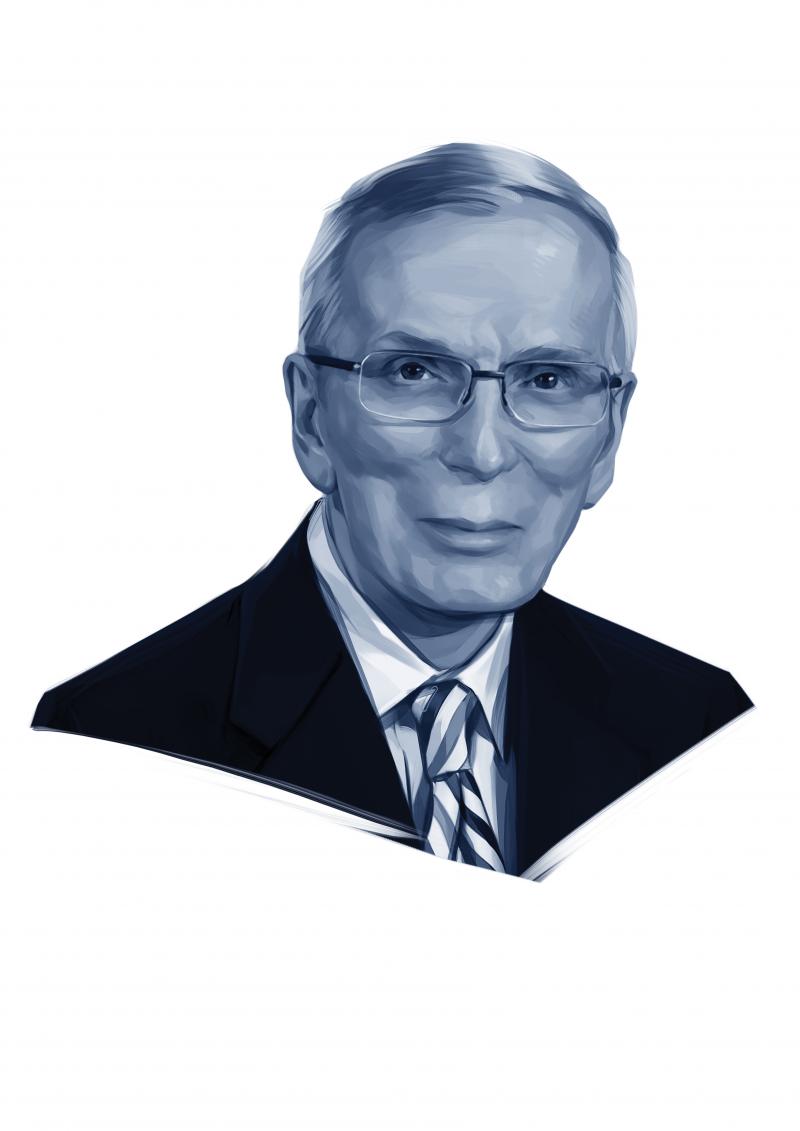 with John Sever
International PolioPlus Committee vice chair
Why do we need a new strategy?
The Global Polio Eradication Initiative's (GPEI's) previous strategic plan was from 2013 to 2018. We achieved many important things: Wild poliovirus type 2 was declared eradicated in 2015; wild poliovirus type 3 was last seen in 2012, giving us high confidence that it's no longer circulating; no wild poliovirus has been detected outside Afghanistan and Pakistan since 2016. But the clear factor in creating the new Polio Endgame Strategy 2019-2023 is that we have not yet achieved complete eradication.
The new plan has three goals. The first goal is eradication. Second, integration — collaboration with other public health actors beyond the GPEI to strengthen health systems to help achieve and sustain eradication. Then, certification and containment — we have to prove through surveillance that we have interrupted the transmission of the poliovirus, and we have to be able to show that the virus in laboratories either has been destroyed or is appropriately contained.
The GPEI's five-year budget to execute this is $4.2 billion. Why does it cost so much?
Every year, we have to vaccinate more than 450 million children in up to 50 countries to prevent the spread of polio from the endemic areas. In addition to the children in Pakistan and Afghanistan, we are immunizing children all over Africa and Asia. So we have to have a lot of people out there to help immunize, and that costs money. We have to have the vaccine, and that costs money. And we have to maintain and pay for sizable quantities of vaccine in case of an outbreak, and that costs money. Then we have to investigate about 100,000 cases of paralysis each year to rule out polio. We have to continue surveillance — looking for cases of polio to be sure we are not missing cases in certain areas. We need to test sewage samples in 34 countries to ensure that the poliovirus is not circulating undetected. And all of those things cost money. It's a significant expense every year to maintain that level of performance.
What strategies are in this plan?
One key element is establishing a regional hub for Afghanistan and Pakistan to consolidate our efforts and increase technical support. We're also focusing on mobile and hard-to-reach children — children who are crossing borders, riding on trains, and coming out of areas where our access has been restricted. We are developing rapid-response teams and surge capacity so if the virus is detected, our response can be swift and intense. We're working with other actors such as Gavi, the Vaccine Alliance, to help strengthen immunization systems. And we're delivering additional services such as clean water, nutrition, health, and sanitation, because often the local people say we're always coming back to immunize against polio, but what about their other problems?
What can Rotarians do to ensure that the plan is successful?
The No. 1 thing is to continue to support the program. We have a $3.27 billion funding gap. We will need Rotarians to make direct donations as well as to advocate with their governments and other groups for their support so that we can continue to do all of the immunizations and surveillance we've been talking about. Rotarians in countries where active polio eradication efforts are underway need to continue helping with these efforts and immunizing children. They need to keep advocating with their governments to continue to support polio eradication.
• Illustration by Viktor Miller Gausa
• This story originally appeared in the October 2019 issue of The Rotarian magazine.
Make the plan a reality
Help close the $3.27 billion funding gap. Rotary's goal is to continue raising $50 million annually to be matched 2-to-1 by the Bill & Melinda Gates Foundation. Make your donation at endpolio.org.