4 questions about
Family-friendly service projects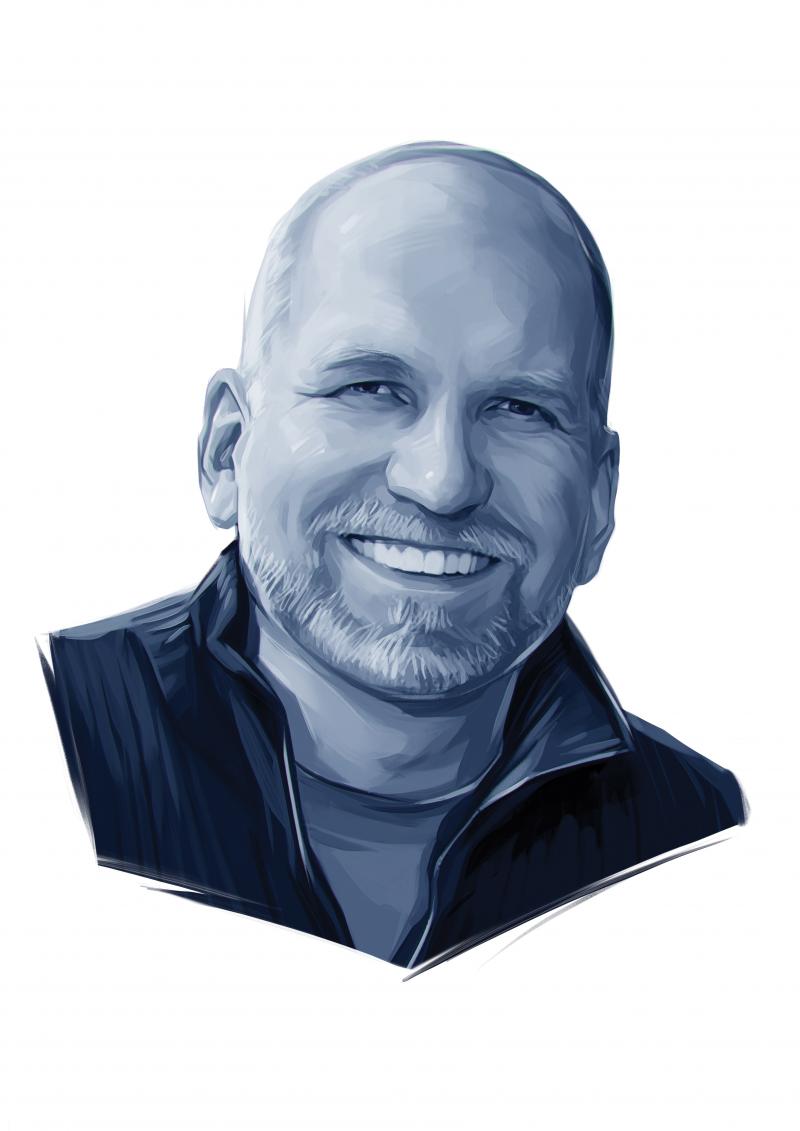 with Steven Boe
President-elect, Rotary Club of Silverdale, Washington
1. Making Rotary family-friendly is one of Rotary President Mark Daniel Maloney's priorities this year. What has been your club's approach?
Several of our members have young kids, including me — I have a five-year-old and a seven-year-old — and many have grandkids. Our annual fundraiser is the Silverdale Rotary Duck Race, where we drop 18,000 rubber ducks into the bay and they race to the finish line. Through sponsorships and ticket sales, we raise $70,000 and upward a year. Several Rotarians bring their kids to help tag the ducks ahead of time, sell tickets, or do cleanup afterward. That prompted us to start coming up with ideas for projects that were specifically designed for kids and parents to work on together. That's how our project for families got started.
2. What's the project all about?
The project allows parents to lead by example and build the next generation of Rotarians. People often say they want to get involved in volunteering, but they don't know what to do or where to start. Our website (kidsofaction.com) offers a list of kid-friendly ideas — everything from walking dogs at the animal shelter to stuffing bags of supplies for homeless teens. Families can do those things together. Our club has always been open to kids at events, but our project helps the family members feel like they're part of Rotary, rather than guests. Now we're working with organizations in our community to have a day of volunteering designed for parents and kids.
3. Did your kids inspire this project?
They have been the inspiration since the beginning. Last June, I created a comic book for our duck race — a small coloring book that kids could color while they were at the event. The characters were based on my kids. I realized a lot of kids might want to help others, but they don't exactly know how. We have to teach them. That was the big moment. Now we're in the middle of creating an animated commercial to help promote our project. My kids love Rotary. They like coming to the Rotary events and they steal all of my Rotary pins! One of the reasons I joined Rotary was to set an example of service for my kids. My five-year-old daughter was asking me about some homeless people she had seen. When I explained that they had nowhere to live, she said, "We should do something." I told her that's why I joined Rotary. I reminded her of the time she helped stuff bags of supplies for homeless teens at one of our meetings. She had a very big smile on her face when she realized that she had already been helping them. And that put a big smile on mine.
4. How are you connecting with parents, especially those who aren't members of Rotary?
Rotary connects to the community, and we want the community to connect with us as well. For those who aren't already committed to Rotary, it might seem difficult to come to a Rotary meeting — especially for parents, both in terms of money and time. But maybe they can come on a weekend to volunteer on a project, or we can call them when there's an event. The next step is getting them into a pattern of service, not just the one-time thing. And that's where Rotary comes in. The next time they see that park, that cleanup project, those people who were helped, that holiday event, or whatever it is, Rotary will be on their radar.
— JOSEPH DERR
• Illustration by Viktor Miller Gausa
• This story originally appeared in the September 2019 issue of The Rotarian magazine.