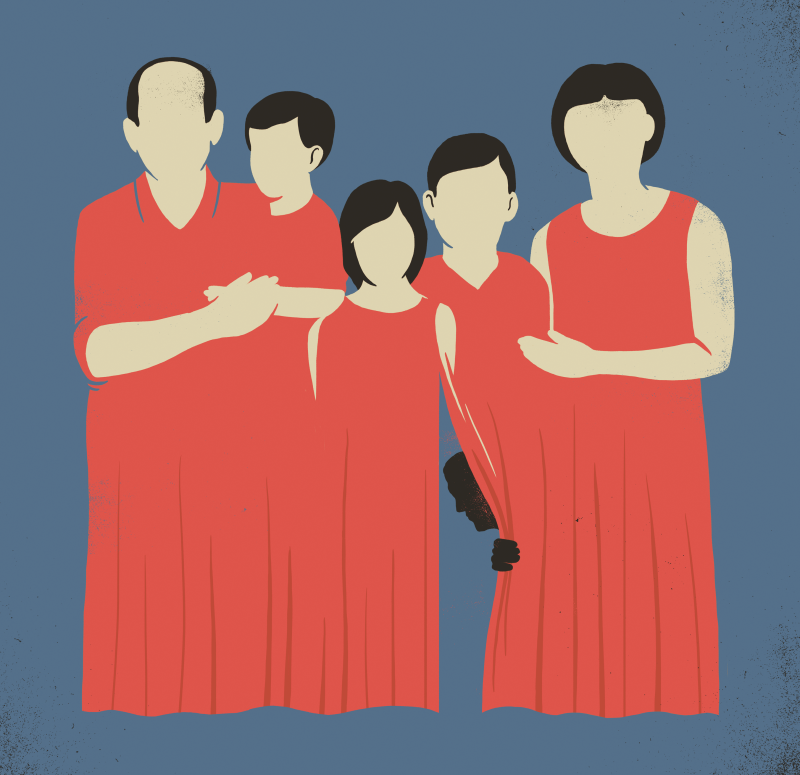 What it's like to...
---
Evade capture in World War II
Seiji Imaizumi
Rotary Club of Kawagoe, Japan
My shoes were so worn that I had to tie rope around them to hold them together. Sometimes I had to eat small animals, even grass. But I kept walking, hoping to reach somewhere safe. I spent every day thinking I was probably going to die. Come tomorrow, I would say to myself, I won't be in this world.
Most of my unit died during the battle in Imphal, India, which took place near the border with Burma (now Myanmar) in 1944. British soldiers surrounded them and killed or captured nearly everyone. I was not among them because I had been ordered to investigate how we could cross a nearby river. If the circumstances had been different, I would have died too.
The British were searching for any remaining Japanese soldiers, so I retreated into the Burmese mountains to hide. This was near the end of World War II, and Japan was losing steam, so our food and ammunition hadn't been replenished in a long time. I had almost nothing left. I walked about 15 miles a day over very difficult terrain.
Finally, I found a house. It was one room. If you opened the door, you could see the entire house. But the family took me in. They gave me food. When British soldiers came, they told me to hide under the bed. Once the British moved on, they told me I could come out.
I stayed in hiding until the war ended. I kept moving, and everywhere I went, families took me in. I didn't worry that someone would tell the British. I later heard many stories of local people hiding other Japanese soldiers. No matter where I went, I heard this kind of story. They were very kind to us.
I returned to Japan in 1946 and had to start over. For years, I struggled to farm on land that no one wanted to cultivate. Everyone was poor. It was a difficult time. But I knew from experience that if I wanted to live, I would find a way. I had the strength and will to survive. I also started thinking about how I would repay the kindness of the Burmese people.
I began dairy farming and my life stabilized, so I started the Imaizumi Memorial Burmese Scholarship Foundation. The scholarship is for students from Myanmar who study in Japan. In 1989, we awarded our first scholarships. Today, about 200 young people have received the scholarship.
I've mentored many of the students who've studied here in Japan, and my goal is for them to have the skills they need to bring prosperity to their country. Investing in the next generation was the best way I could think of to repay the strangers who took me in. And for my comrades to rest in peace, I hope this generation brings peace and prosperity to Myanmar.
As told to Vanessa Glavinskas and Reiko Tokiyama
Promoting peace is one of Rotary's six areas of focus. Learn about the different ways you can work for peace >
Read more extraordinary tales from
ordinary Rotarians
• Illustration by Sébastien Thibault
• This story originally appeared in the January 2020 issue of The Rotarian magazine.