Unconventional Houston
By Miyoki Walker
While visiting Houston for the 2022 Rotary International Convention June 4-8, set aside some time to discover what makes the city unique — one might even say quirky.
Houston has been called the art car capital of the world. No idea what that means? Check out the Houston Art Car Museum, which showcases factory-made cars that have been elaborately transformed into creative pieces. This museum gives space to a type of subversive art that has historically been excluded from fine art institutions, while shedding light on the places where the personal, political, and cultural meet. It's also a lot of fun.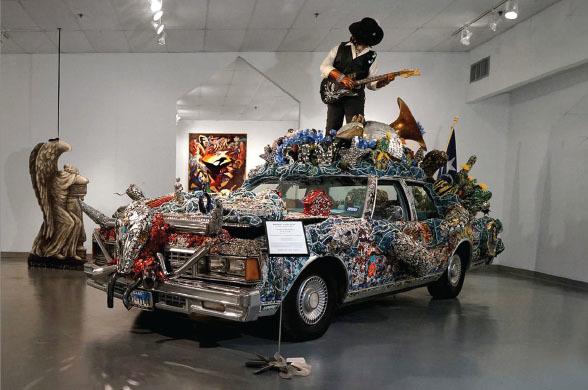 To see an extreme example of one person's vision come to life, visit the Orange Show in Houston's East End. Inspired by his love for oranges and good nutrition, postal worker Jeff McKissack's 3,000-square-foot handmade attraction features colorful structures, including a pond, stage, museum, wishing well, and gift shop. It has also been called one of the most significant folk-art installations in the United States.
Another notable Houston oddity is the famous Beer Can House. In 1968, railroad worker John Milkovisch began a project that combined his creativity with his profound affinity for beer, decorating his home's exterior with flattened beer cans to create a stunning, functional work of art. Ripley's Believe It or Not! estimates that the house incorporates more than 50,000 beer cans, which have been turned into curtains, walls, whirligigs, and more. Now that's what we call inventive recycling.
• Register for the 2022 Rotary Convention in Houston at convention.rotary.org.
• This story originally appeared in the November 2021 issue of Rotary magazine.