A soldier in the war on polio
'There are many polio warriors in Rotary, " RI President Ian H.S. Riseley remarked at a fundraising dinner for End Polio Now in January, addressing the 400 attendees who filled the banquet hall of a hotel just south of Denver. "But none are more loyal or dedicated than Grant Wilkins. … Together, with 1.2 million of his closest friends from around the world, and their partners, we are on the threshold of greatness."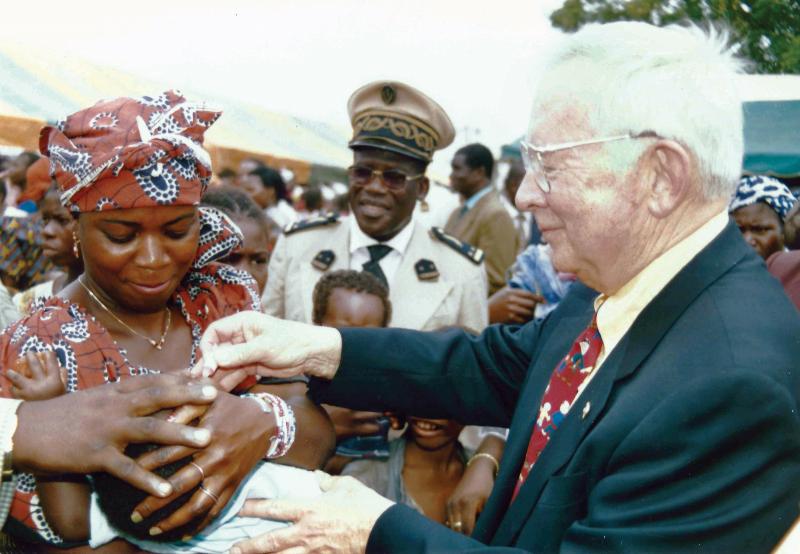 C. Grant Wilkins, who sat at the table in the front row with his wife of over 50 years, Marlene, took the comments and the following ovation in stride. At 91, he walks with a slight stoop but still drives, travels, speaks, and maintains a busy schedule. He may not have universal recognition as a man who has helped save millions of lives, but he is. A member of the Rotary Club of Denver since 1969, he's the first to say that it's only through Rotary that anything like that could be done. "Rotary is the only way I've known of helping lots of people around the entire world," he says. "We've saved millions of kids from polio. There's no way I could even begin to do anything like that without being a member of this organization." But Wilkins has been an important part of Rotary's eradication efforts as well as many other Rotary initiatives. And his dedication begins with his own life story.
In 1951, Wilkins was living in Denver with his wife, Diane, working his first job out of college. One day he started to feel ill and couldn't keep food down. He went to the hospital. "They thought I had the flu," he recalls. "Then they did a spinal tap, found the polio virus in my spinal fluid, and put me in the polio ward." The virus had attacked his throat, paralyzing his vocal cords and making it impossible to swallow. The doctors performed an emergency tracheotomy. As Wilkins writes in his memoir, Two Drops that Changed the World, "polio would be the center of my young family's life and totally change my wife's life for the next 13 years."
Within two weeks, his fever broke, and Wilkins was moved from the isolation ward. Then, while Diane was visiting him at the hospital, she mentioned that she wasn't feeling well. Doctors performed a spinal tap, and her diagnosis came back: polio. Within 24 hours she was almost totally paralyzed and placed in an iron lung, where she would stay for 2½ years until a portable respirator, a new invention at the time, allowed her to leave the hospital. Grant spent months learning to speak again.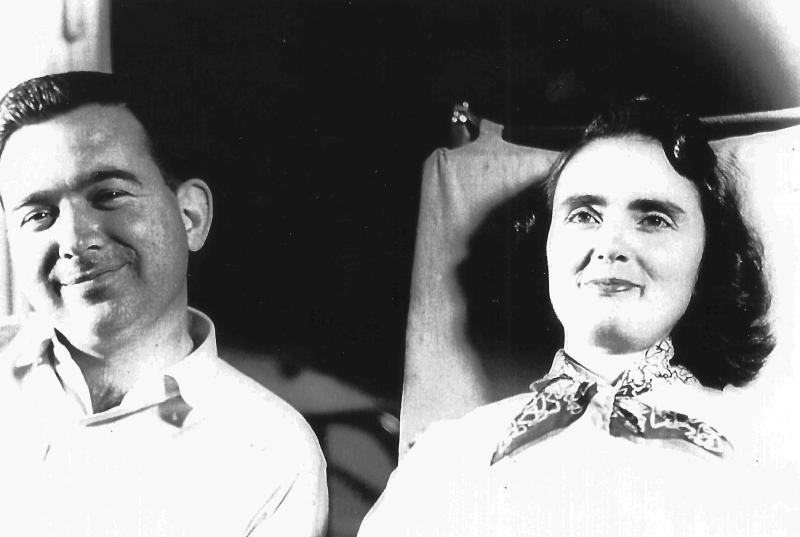 In 1952, the year Jonas Salk began work on the first effective vaccine, some 58,000 people in the U.S. contracted polio, resulting in over 3,000 deaths and over 21,000 patients with some level of paralysis. In 1953, vaccination field trials began, and from 1955-57, incidence of the disease in the U.S. fell by 85 to 90 percent.
This was too late for the Wilkinses, but they carried on after Diane's illness. For the next 13 years, they raised their three children, building their life around keeping Diane's respirator going. She learned to paint holding the brush in her mouth, taught their kids to love music, and impressed everyone with her will to survive. In 1964, she passed away at age 36.
The family managed as well as they could. Soon, Wilkins grew close to an acquaintance, Marlene Siems, and in 1965 they married. A few years later, the kids were grown and gone, and Wilkins' billboard business had been bought out under the federal Highway Beautification Act. So with an eye toward meeting people and helping others, in 1969 he joined the Rotary Club of Denver.
"I was born into Rotary," Wilkins says. "My dad was a member of Fort Worth's Rotary Club when I was born in 1926." Everywhere they moved – in Nebraska, Oklahoma, Texas, and finally Colorado – his father joined Rotary.
At first, Wilkins focused on local projects, such as one that partnered Rotarians with underprivileged children in the Denver public schools. In 1978, he was elected president of the club, and in 1981 he helped start the Artists of America exhibition, with a portion of the proceeds going to the Denver Rotary Foundation. Over the next two decades, the show and sale would raise $1.9 million for the Denver Rotary Foundation and would also benefit the Colorado History Museum.
Then in 1985, RI President Carlos Canseco proposed that Rotary take on polio eradication. Given his history with the disease, Wilkins' name was put forward to advise the program, which was called PolioPlus. "None of the senior leaders in Rotary had had polio themselves and/or had a wife that was totally paralyzed from it, so I was unique, " he recalls. He became a key player in PolioPlus from its inception.
As a result of the efforts of Rotary and its four partner organizations, polio is on the verge of being eradicated, with just 22 cases reported last year as of 31 January 2018, down from 350,000 in 1988.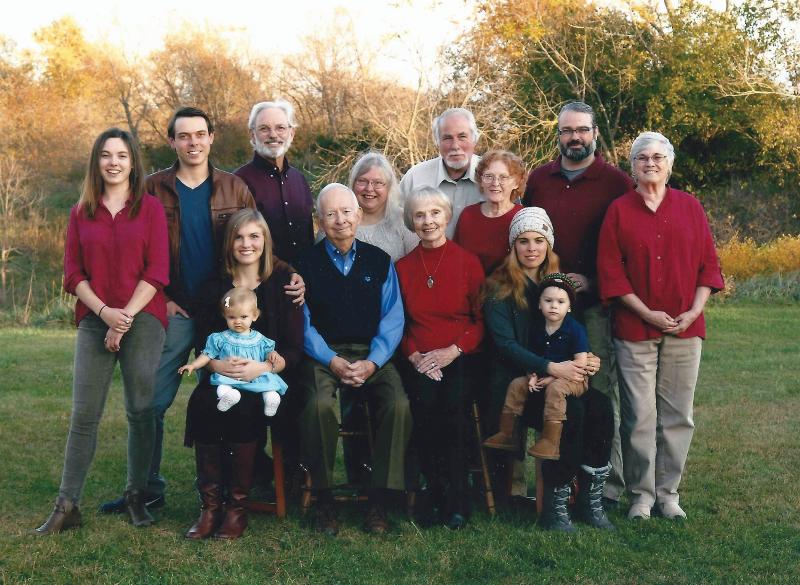 But Wilkins has not limited himself to polio eradication. He helped establish the Russian Health Initiative, which hosts health fairs where people can be screened for a variety of medical conditions.
Wilkins was also a force behind Rotary's focus on clean water. In 2003 he gave a talk at the American Water Works Association convention, where he learned that 6,000 children were dying each day from lack of clean water.
"I was chairman of the Health, Hunger, and Humanity task force for The Rotary Foundation worldwide that year," he says. "So I went back and made water a task force of its own. We said that if every Rotary club would do one water project somewhere in the world, we could really change that. And already, we've got those deaths down to less than half. Instead of 6,000, it's down below 3,000."
After Riseley spoke at the January event, Grant and Marlene were called up onstage to be presented with a surprise check representing donations to a special C. Grant Wilkins PolioPlus Fund, which had been set up by members of the Rotary Club of Denver. In just a few months, the fund had easily collected over $100,000, which was matched 2-to-1 by the Bill & Melinda Gates Foundation. The check was signed "Friends of Grant."
"Every Rotarian is a soldier in the polio war," Wilkins says, looking back on all this. "We have over 35,000 places in the world where we have troops on the ground. That's why we've been able to get this far. And that's very, very satisfying."
– Frank Bures
• Read more stories from The Rotarian