Small scholarships help Illinois adults build their careers
In a seemingly affluent Chicago suburb, poverty stops many adult students from affording classes to advance their skillsets. Local Rotary clubs are helping pay for school.
by Vanessa Glavinskas Photography by Ramon Palacios-Pelletier
Stephanie Wallace was 13 years old when she gave birth to her first child. By age 19, she had five children and was raising them in Cabrini-Green, a notoriously violent Chicago public housing project, the same place where she had grown up.
"There was a lot of gun activity in Cabrini, and the apartment under ours was vacant," Wallace recalls. "People would go in there and shoot out of the window." One day, when two of her sons were four and five years old, she overheard them playing a game where they listened for a gunshot and tried to guess the kind of weapon that fired it. When one of her boys ran up to tell her, 'You heard that, Mom? That's a .45!' she realized she needed to get her kids out of the projects.
But her family was against the idea. "My mom, my aunts, my whole family lived there. We helped each other," Wallace says. If she moved to the suburbs, she would be on her own.
But Wallace was determined. She found a subsidized town house in Arlington Heights, a quiet suburb northwest of the city, and started working the night shift at a Kinko's copy shop. She walked over an hour each way; she didn't have a car, and there was no bus. It took her almost a year to save $900 for a used car. Once she did, she found a job in health care with better hours and eventually became a certified nursing assistant.
In 2014, nearly one-third of the American workforce earned less than $12 an hour.
Today, Wallace's children are adults. "They're all prospering," she says proudly. Her elder daughter, who was the first in the family to graduate from college, is pursuing a doctoral degree. One son became a nurse, another a welder, and the youngest joined the military. Her younger daughter is raising children of her own.
But with her children grown, Wallace felt adrift. "All I'd done was care for people since I was 13 years old," she says. A doctor prescribed medication for depression and recommended she think about what she wanted to do next, now that she had time for herself. Wallace had earned a GED certificate and an associate degree in arts, but was never sure what direction she wanted to go. Now she thought of becoming a registered nurse — but discovered that the classes she had taken had eaten up all of the financial aid she was eligible to receive.
From surviving to thriving
Lauren Chilvers, a member of the Rotary Club of Schaumburg-Hoffman Estates, Illinois, says Wallace's story reflects a hard reality facing many adult students: If they manage to find the time to attend classes, they often can't afford it. Chilvers manages scholarship programs for Harper College, a community college that serves 35,000 students in Chicago's northwest suburbs. She met Wallace through Harper's Rita and John Canning Women's Program, which helps women — often single mothers or victims of abuse — pursue their goals. After reading Wallace's application, Chilvers thought she would be a good fit for a scholarship, funded by a Rotary Foundation global grant, that her Rotary club had started in partnership with Harper College. The program is called ACE, which stands for Advancing Community Economics. Since the program began in 2018, 21 adult students have received scholarships covering all their tuition and books through the $80,000 ACE grant.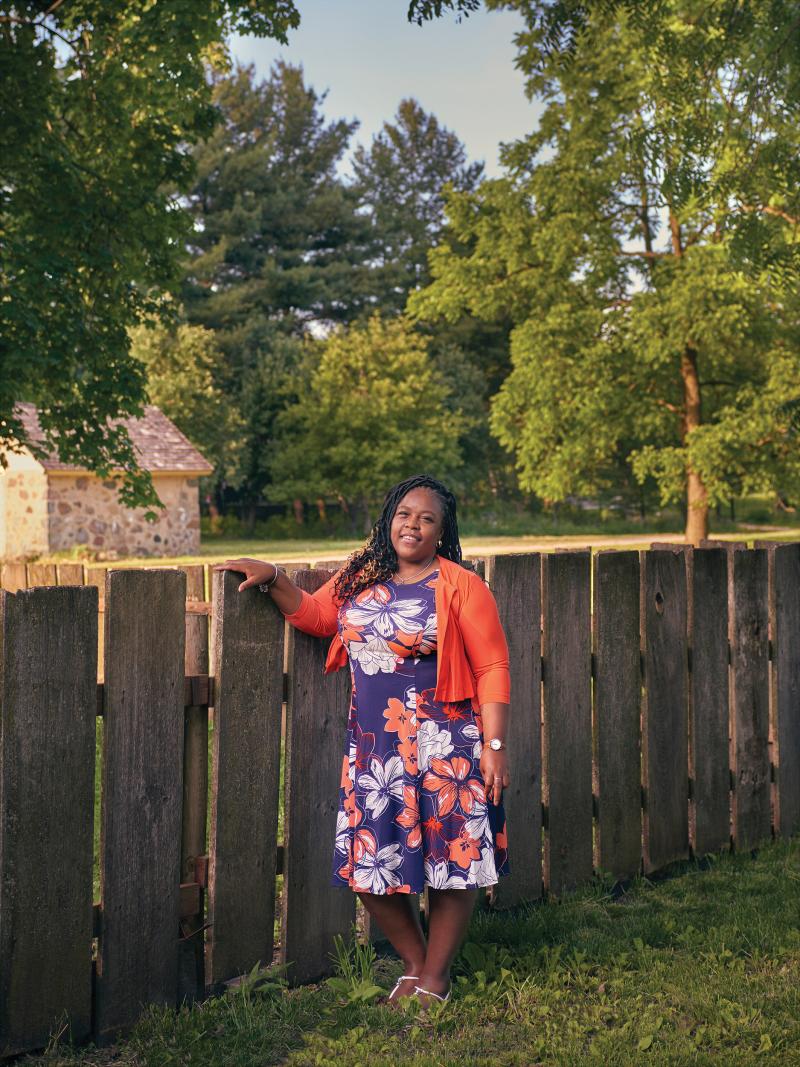 "The ACE scholarship is for adults who have a low-income job and want to do better and build a career," says Jean Schlinkmann, also a member of the Schaumburg-Hoffman Estates club. "We focus on the working poor and underemployed."
Wallace applied, and a few weeks later she was sitting in front of a dozen people, some from the Rotary club and others from Harper, explaining why she thought nursing would be a good fit for her. A few days later, she learned that she had been accepted and that her tuition at Harper would be paid in full. "I've aced my classes, because I wasn't worried about how I was going to pay for each class," Wallace says. "Just having the funding alleviates so much stress. Nursing is a demanding program, and it's hard to focus when you're worried you'll be dropped because of nonpayment."
When the COVID-19 pandemic interrupted her studies, Wallace signed up with a staffing agency to help care for patients at Illinois hospitals. "They need us during this pandemic, even students," she says.
The ACE scholarship, Wallace says, made it all possible: "When they told me to come in for the interview, I didn't understand the impact it was going to have on my life. I'd never gotten a scholarship, and when I found out it covered everything, I couldn't do anything but cry and thank God. I have never been given anything. It still feels too good to be true."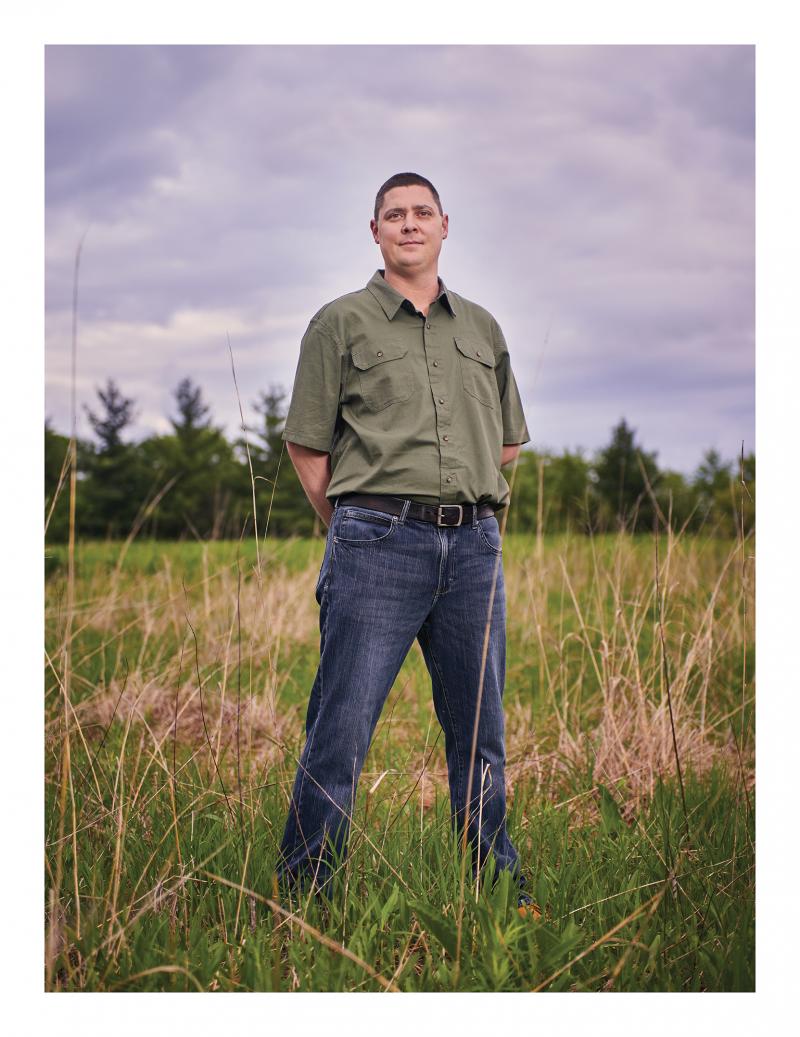 Scholarships support the economically vulnerable
Between 2010 and 2016, the number of people living below the poverty line in Chicago's suburbs increased by 54 percent. Experts cite causes including gentrification trends that have priced families out of city neighborhoods as well as the suburbanization of jobs. But Kathy Millin, a member of the Rotary Club of Palatine who helps suburban families in need as the executive director of the nonprofit Partners for Our Communities, says most of the families she works with — many of them immigrant families — moved to the suburbs seeking safer neighborhoods and better schools. "Safety seems to be the No. 1 reason they leave their country and why they leave the city," she says. But life in the suburbs can also be difficult. In Chicago's suburbs, public transportation is limited and there are fewer social service organizations than in the city.
Members of the Rotary Club of Schaumburg-Hoffman Estates — neighboring towns with median household incomes ranging from $79,000 to $89,000 — grew concerned about the number of struggling families in their area when they learned that one-third of the public high school students in the two communities were receiving free or reduced-price lunches. Although the area is considered affluent, that's an "indicator of poverty in the township," says Schaumburg-Hoffman Estates club member Eileen Higginbotham.
In 2015, club member Shawn Parker told the group about an idea she had that she thought could reduce poverty in the area and provide more skilled workers for local employers. It came to her when her son-in-law had a toothache.
Her daughter's husband, she explains, never graduated from high school but had earned a GED certificate. He was working full time for a water filtration company when he developed dental problems that cost several thousand dollars to treat. Parker was shocked to learn that despite working full time, he had no benefits: "He didn't have dental insurance, so I wrote a check for his dental bill," she says. "I wrote a second check to help him get his commercial driver's license [CDL]. He went from making $10 an hour to making $90,000 per year with full benefits driving a truck."
"He only needed $2,000 to do the CDL course," she told her fellow club members. "I thought, we have so many people doing minimum-wage jobs right here in our community. What if we gave them $2,000 to get their CDL or an associate degree to become a lab tech or nurse? It's not very expensive to do. Couldn't we get people off government assistance just by giving them a career path?"
Parker, who is a certified financial planner, put up $100,000 of her own money, and her club created a scholarship program that tapped Rotarians to serve as mentors to the beneficiaries. "The club ran with it," she says. They called it the Fishing Well.
Higginbotham says club members realized they had created a successful model when 89 percent of the adult students graduated — an unusually high "persistence ratio." That inspired the club to try to reach more students by applying for a global grant and creating the ACE scholarship. The club asked a Rotary club in Taiwan whose members had taken part in a 2017 Rotary Friendship Exchange trip to the Chicago area — which included a visit to Rotary International headquarters in Evanston — to serve as the international partner on the grant. Five other clubs in Taiwan provided funds, and six additional Chicago-area clubs signed on to contribute financially or provide mentors for the students.
"We were astonished to know there are still many economically vulnerable people in communities near Evanston," says Uen Hua (Aircon) Chao, a member of the Rotary Club of DaDu in Taiwan. "This project gives us an opportunity to help improve productivity and bring peace and harmony."
Students who will persist
Gloria and Alberto Pérez grew up in Teotitlán del Valle, a village in the foothills of Mexico's Sierra Madre de Oaxaca. For generations, families there have made a living by weaving rugs in intricate designs passed down from parents to children. "I stopped going to school at 15 to help at home," Gloria says. "We'd wash the wool, dye the wool, wash it again. I would help set up everything so it's ready to weave. I liked it. It was good to learn all that."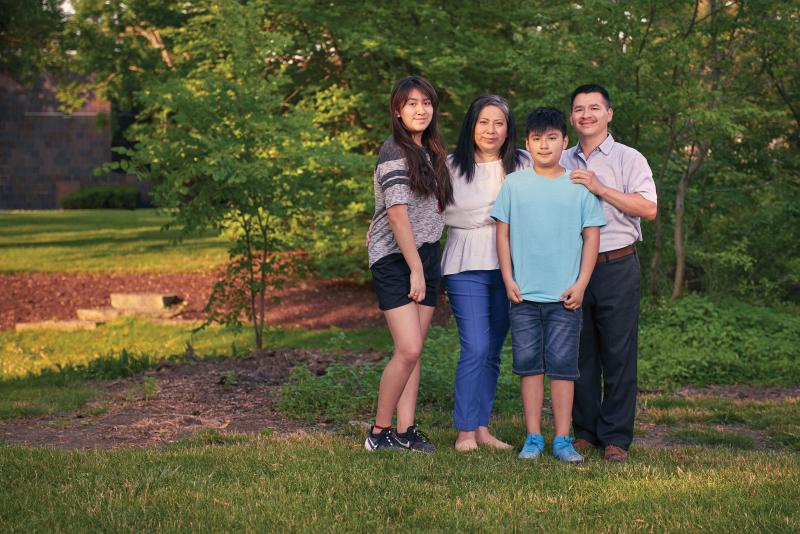 But when she turned 22, Gloria started to feel restless. By this time, Alberto, her childhood sweetheart, was living in the United States with his family, his father working in California's fields. But when Gloria told her parents she wanted to join Alberto there, they said no. Eventually, she gave them an ultimatum: If she couldn't go the United States, she wanted to move to Mexico City and finish school. "I wanted to know other things," she says. Reluctantly, her parents gave in, and she went to California.
About 8 million U.S. workers had more than one job as of February 2020.
Alberto and Gloria married in 2002 and later moved to the Chicago area, where Gloria's brother lived. Her brother recommended they take classes to become certified nursing assistants, as he had done.
The couple found work in nursing homes and moved to the suburb of Palatine. Gloria started visiting Partners for Our Communities, which houses a food pantry as well as a community center that offers educational programs for children. The first time she visited, she felt at ease. "I didn't understand all that they were saying, but I felt good," she recalls. There she met Rotarian Kathy Millin, who in addition to serving as director of the center also teaches in the GED program held there, which Gloria completed. When the ACE scholarship program was launched, Millin encouraged her to apply. But Gloria felt conflicted — if anyone in the family were to continue their education, she thought it should be Alberto. He was working two jobs, and with more education, maybe he could work only one.
Recognizing a need for skilled labor, some U.S. states have introduced free tuition at two-year colleges through the Promise program.
In the end, they both applied.
"I was shaking when I came out of the interview. I'd never done anything like that," Gloria recalls. She explained to the interviewers why she wanted to pursue a certificate to become a community health worker and answered their questions as best she could in English. "I didn't tell Alberto what it was like. I didn't want to scare him."
Much to her surprise, they were both accepted into the scholarship program. "Alberto and Gloria were in our first interview class," Chilvers says. "They were at the top of the list of candidates who would be great for this scholarship. Not everyone gets picked. They may not be ready yet. You want students who will persist."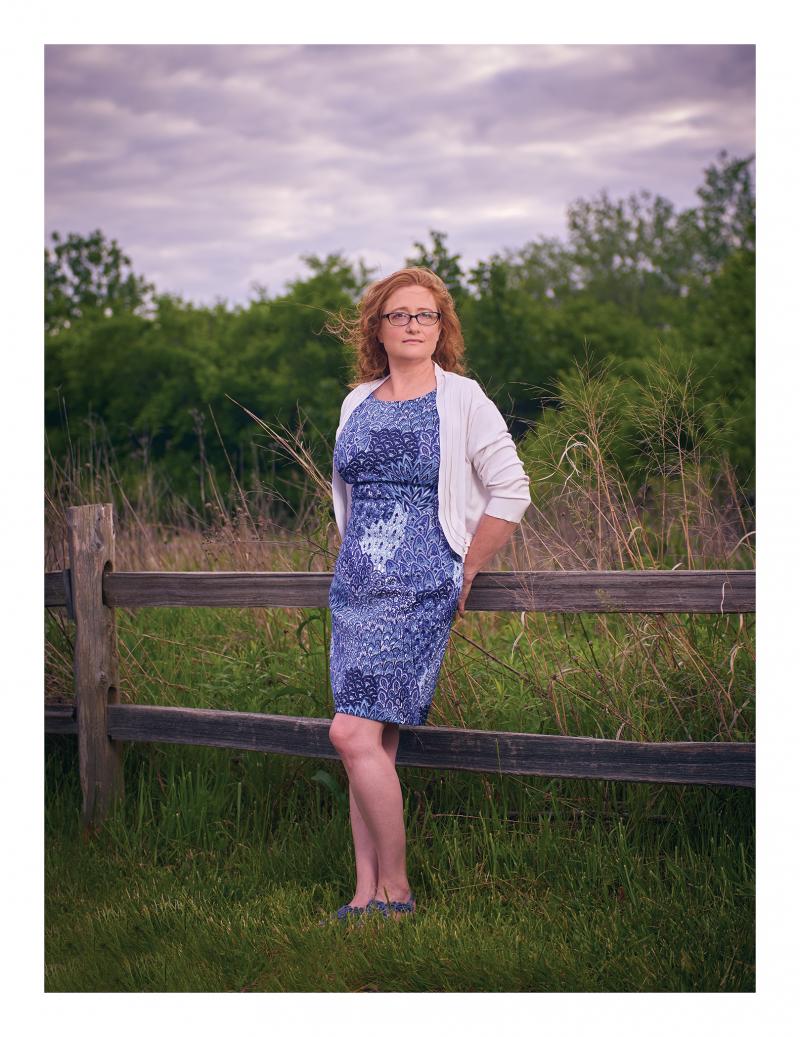 Alberto opted to study residential HVAC, a good fit for the former auto mechanic, and he gets hands-on experience at Harper's HVAC lab. Gloria is taking one class at a time when she is not working so she can spend time with their 11-year-old son and 15-year-old daughter. The COVID-19 pandemic forced the couple to switch to online classes, but they hope to finish their programs by the end of this year — and to land jobs with higher salaries just in time to send their daughter to college.
"I wouldn't have gone back to school if I hadn't gotten this grant," Alberto says. Because his mentor, Tim Gerhardt, a member of the Rotary Club of Schaumburg A.M., runs an industrial HVAC company, Alberto is optimistic about finding a job. "When I finish, he said he could guide me toward companies that might be hiring."
'Paying bills and paying for classes is so hard.'
Since the Schaumburg-Hoffman Estates club started awarding scholarships to adult students in 2016, Parker has continued to help fund the program; she has personally given $430,000 to date.
Parker's passion for the scholarship program stems from her experience as a single mother. By the time she was 26, she was divorced with two small children and was studying for a degree in finance and management. Overcoming the difficulties she faced changed her, she says. "I went back to school looking to reinvent myself," she explains. "I paid for it myself, working full time. I didn't have family or financial support. If you can get through it, you're a stronger person. But just because I did it on my own doesn't mean everyone can. Today, the cost of child care and of living in the suburbs is almost insurmountable. Paying bills and paying for classes is so hard."
The toll on the economy caused by the COVID-19 pandemic makes these scholarships even more important. "Our students are doing the cleaning, they are nursing assistants, they work in factories," says Millin. "They've been exposed to this virus. Restaurant workers have lost their jobs. What we're facing is something we haven't seen before. Unemployment is affecting people who need to work two or three jobs to make it."
One consequence of that struggle is hunger, she says. The food pantry at Partners for Our Communities, which used to serve about 30 families every Saturday, was serving six times that many in April and May. "People are starting to despair," Millin says.
As of April 2020, one in three U.S. households with children under 18 were food insecure.
Scholarships like those provided by the ACE program are helping, one person at a time. "It allows people to earn a higher wage," Millin says. "A dad can work one job now and not two. A mom is able to find a job and be an example for her kids. It opens up a door for them. "I love being able to tell people, 'We have an opportunity that could change your life.'"
• This story originally appeared in the September 2020 issue of Rotary magazine.
---
Related content
Rotary Voices: Rotary e-club serves as think tank on international development
---