Cultivating Leaders
---
(1931-1957)
As Rotary clubs continue to spread around the world, we establish ourselves as leaders in international cooperation. Within the organization, we change our governance structure to give members a greater voice in leading Rotary.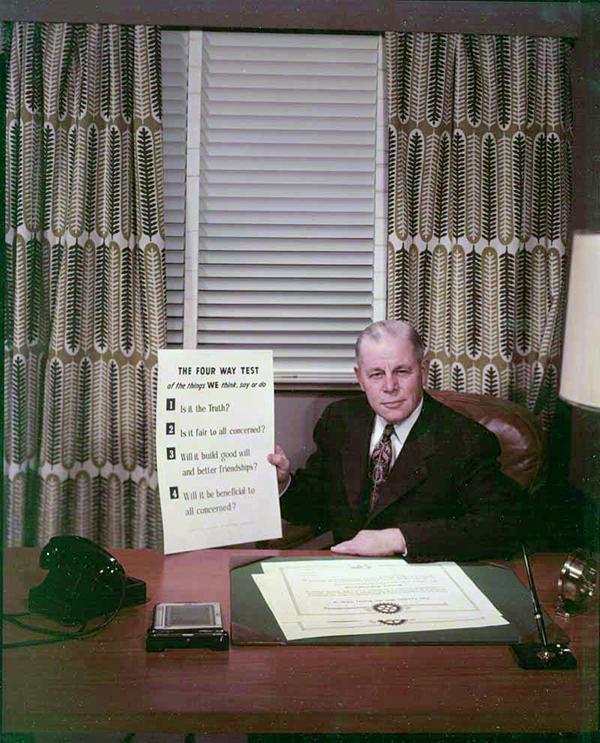 1943: The Four Way Test
Rotary adopts The Four-Way Test, one of the world's most widely printed and quoted statements of business ethics. Herbert J. Taylor, a member of the Rotary Club of Chicago, drafted the test in 1932 to help an aluminum company on the verge of bankruptcy during the Great Depression.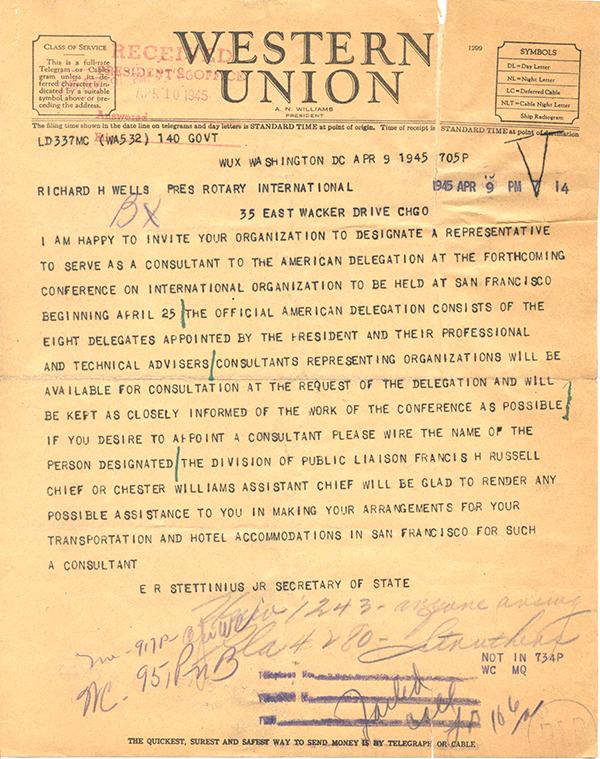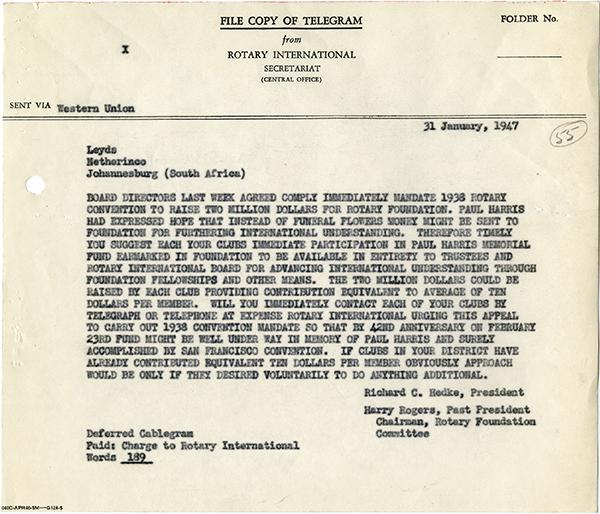 1947: Paul Harris dies
After a prolonged illness, Rotary's founder dies in January. Members contribute more than $1 million in his memory in the following 18 months. The money is used to support the Foundation's scholarship program.
1947: The first Foundation program
This Foundation program supports scholarships for graduate study abroad and is designed to foster international understanding. Rotary would continue to support education, and the program would be known by many names, including Ambassadorial Scholars and Rotary Scholars.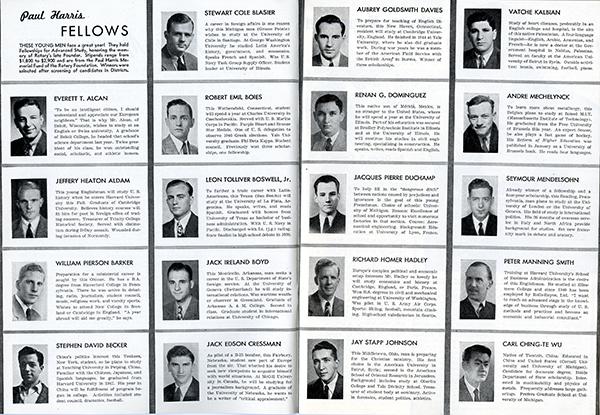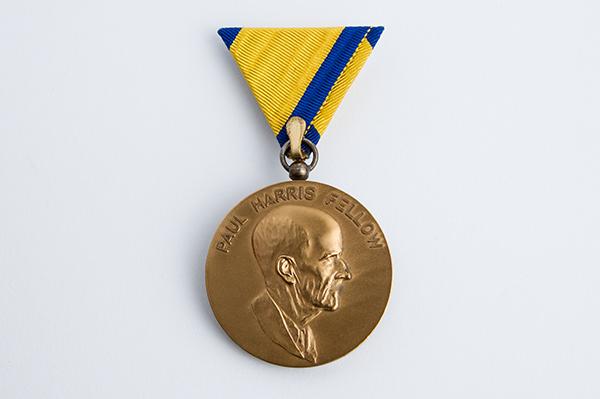 1957: Rotary recognizes donors
Paul Harris Fellow recognition is established in 1957 to show appreciation for and encourage substantial contributions to the Foundation.
---
Explore more of Rotary's history