Freedom of speech
Rotary Youth Exchange inspired CEO to create low-cost speech device
As a Rotary Youth Exchange student in Ecuador seven years ago, Mary Elizabeth McCulloch volunteered at an orphanage that was home to both adults and children with disabilities. She noticed that those who had trouble speaking – mainly because of cerebral palsy – were seated alone by the windows, and for the most part no one communicated with them.
Today, at age 26, McCulloch is founder and CEO of ProjectVive, a social enterprise company that has developed a low-cost device called the Voz Box, which allows people who have difficulty speaking to express themselves. The product launches this year in the United States and Ecuador.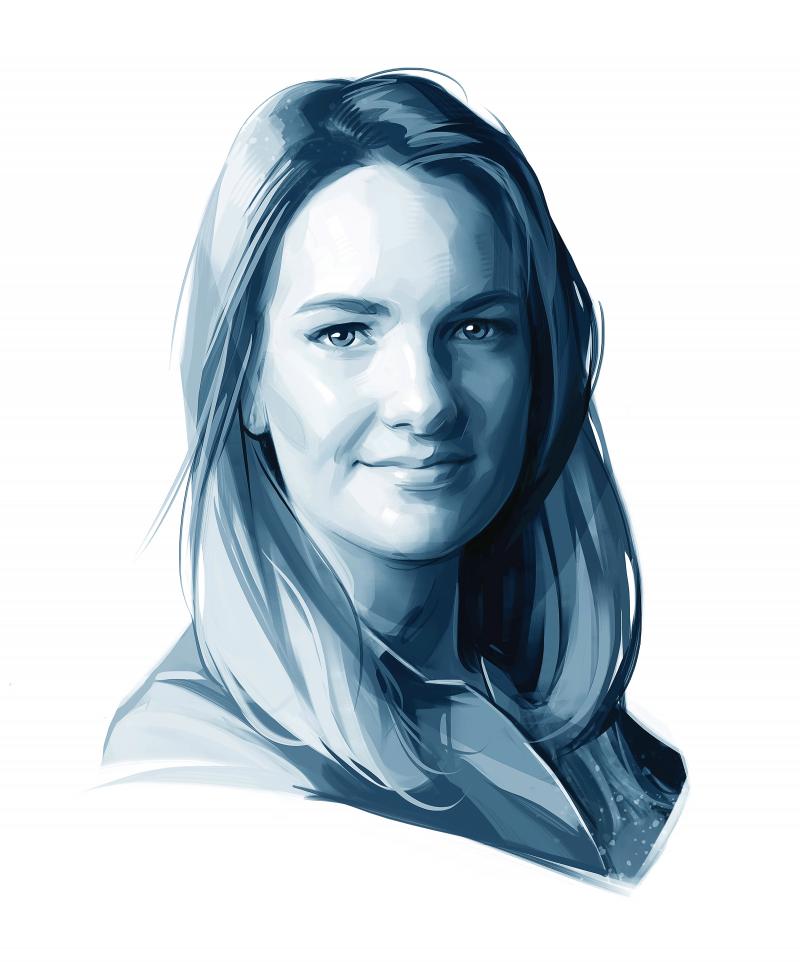 Q: What did your experience in the orphanage inspire you to do?
A: After I returned to the United States and started at Penn State (graduating in 2016 with a degree in biomedical engineering), I began working on a low-cost speech generation device that would work in low-income and resource-constrained settings. I worked on it all through college, on evenings and weekends. Along the way, people joined my team, ProjectVive, to develop the Voz Box.
Q: How does the technology work?
A: Our technology is for people with low motor control, who can't tap a finger on an iPad or keyboard. We have different interfaces: a glove that works when someone flexes a finger; a watch that senses motion so the wearer can raise their arm to click; or glasses that detect blinking. These work with an application called CoughDrop AAC, which has grids of letters, words, and icons the user "points to" with the interface devices. Our devices can also control other applications, so the user can go to YouTube or Facebook, chat with friends, or look for jobs.
Q: Who will this technology help?
A: Worldwide, there are 4.6 million people who can't speak because of ALS or cerebral palsy. Too many people think that if they can't contribute, it's because they have nothing to contribute. But these disabilities aren't reflections of cognitive ability or potential. We are empowering people with disabilities by giving them a voice and the ability to live out their life goals.
Q: What would the world look like if people with disabilities had a bigger role?
A: There are a lot of big societal problems facing the world today, and this is an untapped population of global problem solvers. Research shows that someone who has experienced adversity is more apt to make decisions to help others, to have empathy and sympathy. They are natural problem solvers.
Q: When will the product be available?
A: The launches are in May in the United States and in June in Ecuador. We won't be exporting from the United States; we are helping local people make and maintain the devices, and training users' family members and caretakers to take care of them. And we'll make sure the devices are in the users' indigenous language, as well as Spanish and English. We are looking for our next pilot countries to launch ProjectVive and give more people with disabilities a voice.
— Anne Stein
• Read more stories from The Rotarian