Our world
Nothing wasted
"I called them and said, 'It's toilets — that's what I'm supposed to do!'" Jasmine Burton
In 2014, the winning entry in the largest undergraduate invention competition in the United States was a toilet — and a Rotary Scholar led the group that designed it. After incorporating improvements based on user feedback, the SafiChoo — which means "clean toilet" in Kiswahili — is now improving people's lives in Kenya.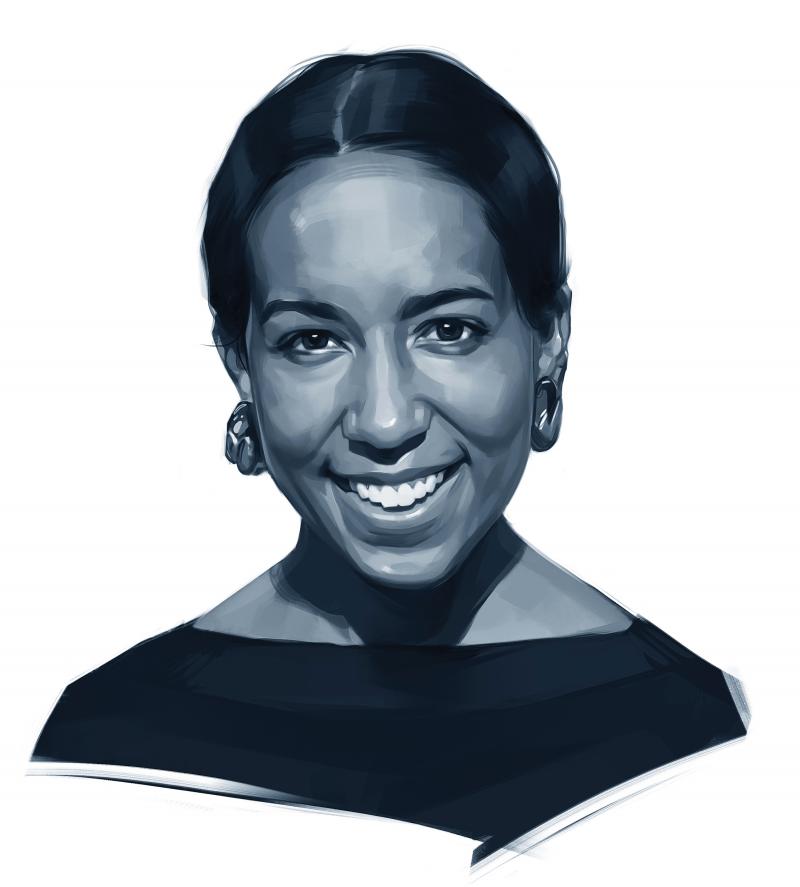 The portable plastic toilet that took both first place and the People's Choice Award at Georgia Tech's InVenture competition was developed by Jasmine Burton and her team. "Conceptually, it was not necessarily the sexiest thing," Burton says. But this simple idea is a big one.
Burton is the founder of Wish for WASH, an organization that seeks innovative solutions to global sanitation problems. For World Toilet Day on 19 November, Burton wants to help people understand the importance of sanitation in developing nations.
Q: What inspired you to focus on sanitation?
A: In my freshman year at Georgia Tech, I went to a women's leadership conference and learned that nearly half the world's population doesn't have access to safe and hygienic toilets. This is a particular burden on women and girls. It made me angry to hear that when girls reach puberty, they drop out of school because their schools don't have toilets. So I wanted to do something about it through my product design degree. I've always had a sense of service: Both of my parents are ex-military; my mom is a surgeon. It all culminated in the moment when I called them and said, "It's toilets — that's what I'm supposed to do!"
Q: How was the SafiChoo developed?
A: The SafiChoo toilet came out of an interdisciplinary project at Georgia Tech that is a kind of lab where engineers and designers make real products to solve real problems. It was a great opportunity to work with an organization called Sanivation, which turns human waste and other materials into briquettes that are a clean-burning alternative to charcoal. They were looking for a toilet that would make the waste easier to process. They also needed a design that could be used in a refugee camp in Kenya where there are no toilets at all. That was the design problem we were given.
Q: How has SafiChoo developed since then?
A: Our concept has changed a lot, which is what happens when you move from theory to practice. Within four weeks, we had to go from a prototype to shipping 10 toilets from Atlanta to the refugee camp. Once we got to Kenya, we had a series of testers, primarily from the South Sudanese and Somali refugee communities.
Talking about sanitation can be awkward. How do you get feedback that's genuine, and how do you start conversations about how we can improve the design? We worked with female translators and with female-headed households to open up dialogue. These women reminded us that some people wash rather than wipe. We lowered the toilet height and made the front of the toilet seat slope downward so that both washers and wipers can effectively and efficiently do their business.
Q: For World Toilet Day, what message do you want to convey?
A: It's incredibly important to have more female voices. Women are often disproportionately affected by the lack of sanitation, whether it's because of social stigmas around hygiene, the expectations to be clean during menstruation, or unsafe practices that lead to infertility – things that are uncomfortable to talk about.
— Nikki Kallio
• Read more stories from The Rotarian