Rotary projects around the globe
by Brad Webber
United States
10.00

%

Food-insecure U.S. households in 2019
After hundreds of Rotary clubs in Zones 33 and 34 provided millions of meals to community members in need during the inaugural year of their Feed 10 Million initiative in 2019-20, District 6910 in northern Georgia is serving up a generous portion in the food drive's second year. As of late April, the district had provided more than 2 million meals. District 6910 coordinated with the Farmers to Families Food Box program of the U.S. Department of Agriculture, which was designed to address the waste of produce that was left to rot in fields as a result of the COVID-19 crisis, says Randy Redner, a past president of the Rotary Club of Duluth, Georgia. "The food is paid for by the government. We provide the organization, the volunteers, and the connectivity in the local community to make sure it goes to the people who need it."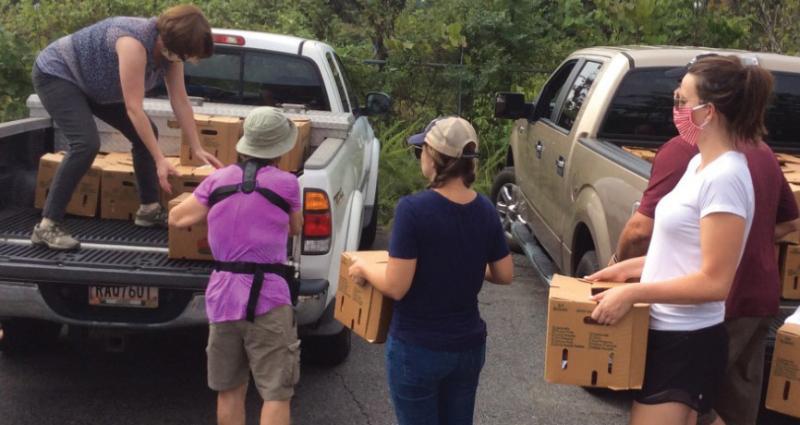 Nicaragua
90000.00

Nicaraguans estimated to have been added to the poverty rolls in 2020
In the city of Chinandega, impoverished children scavenge at a garbage dump in search of items to resell. Frank Huezo, now a member of the Rotary Club of Kingwood, Texas, introduced his former club, the Rotary Club of Lake Houston Area, to the work of a local nonprofit called Fundación Chinandega 2001, which helps the children. Rotary members helped build a trade school, which trains students in practical skills such as woodworking, metalworking, welding, digital photography, and sewing. Funding from an expanding network of Rotary members in Texas and elsewhere also supported a hospital, a shelter for pregnant women, and a group home that helps blind children transition to mainstream schools.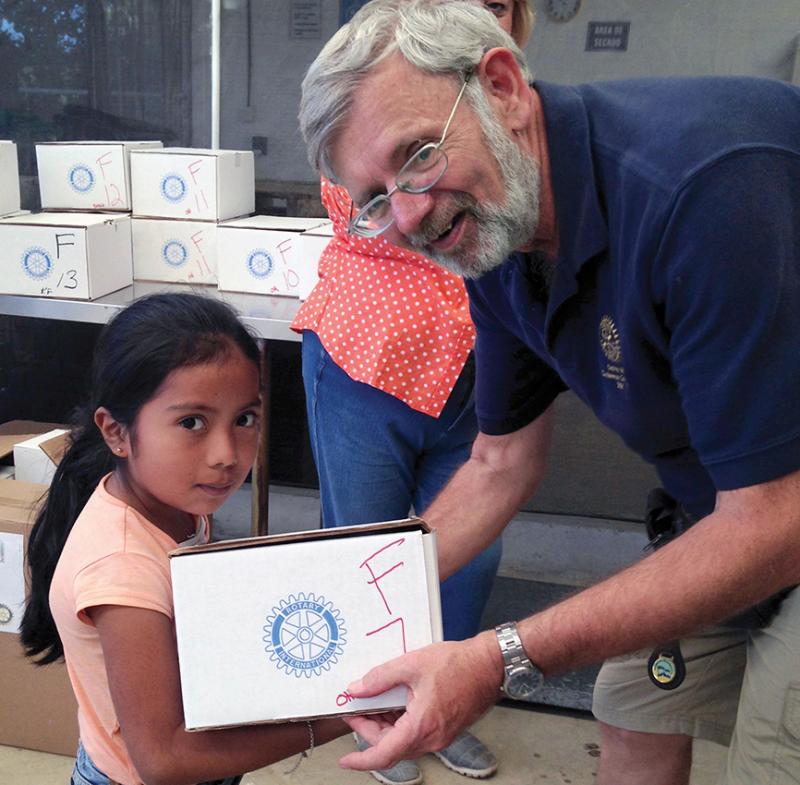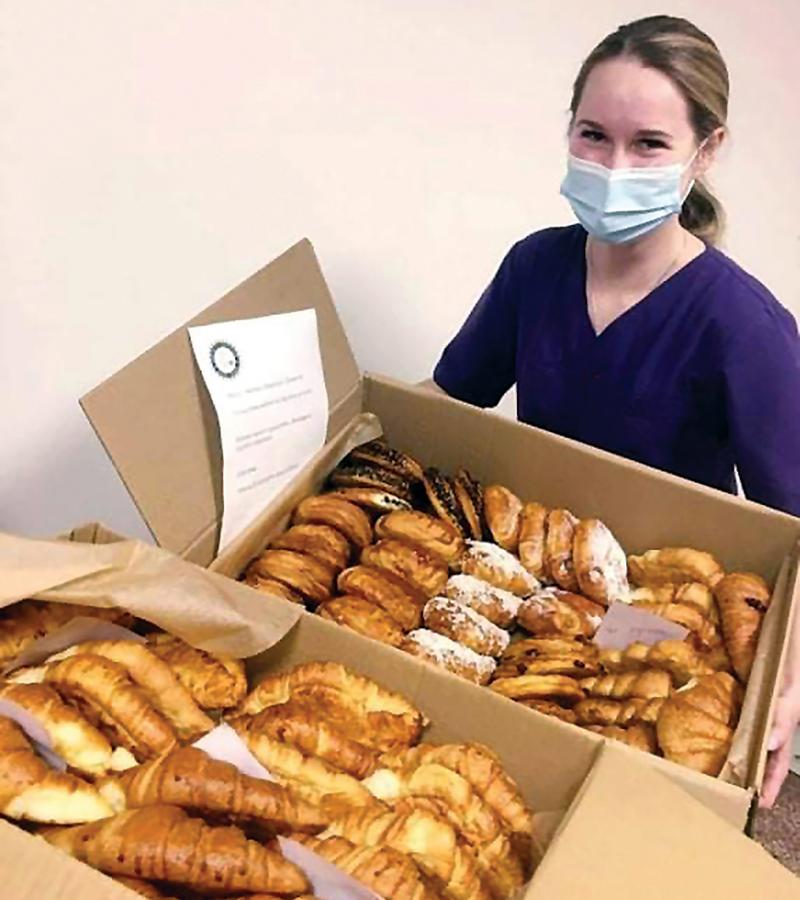 Lithuania
To lift the spirits of health workers responding to the pandemic, members of the Rotary Club of Vilniaus sv. Kristoforo treated the staff of Vilnius City Clinical Hospital with pastries "to make them feel appreciated and, hopefully, make them smile a little more often," says club member Giedrius Sulnius. Over the course of 10 Fridays concluding in late March, the club ordered 600 pastries, at a cost of $825, from a local bakery. "We cannot visit medics, but we can help them feel appreciated," Sulnius says, while noting that documenting the "Smiles for Doctors" project proved to be a challenge. "As soon as someone tried to take a photo, the pastries were already gone."
Rwanda
3.00

%

Rwanda's education budget as a percentage of GDP in 2018
The Rotaract Club of Kie is devoted to helping schoolchildren. The club, which has raised money for the Rwandan unit of SOS Children's Villages through T-shirt sales and a charity walk, heard about pupils whose families were having a hard time meeting the expenses of public school; although education in Rwanda is ostensibly free, costs still add up. The club donated books, pens, a mathematics set, and a schoolbagfor each of 15 students at the GS Gahanga I School, and covered fees and school uniforms, says Musa Kacheche, club president. The club also does smaller projects, such as street cleaning and building toilet facilities for senior citizens.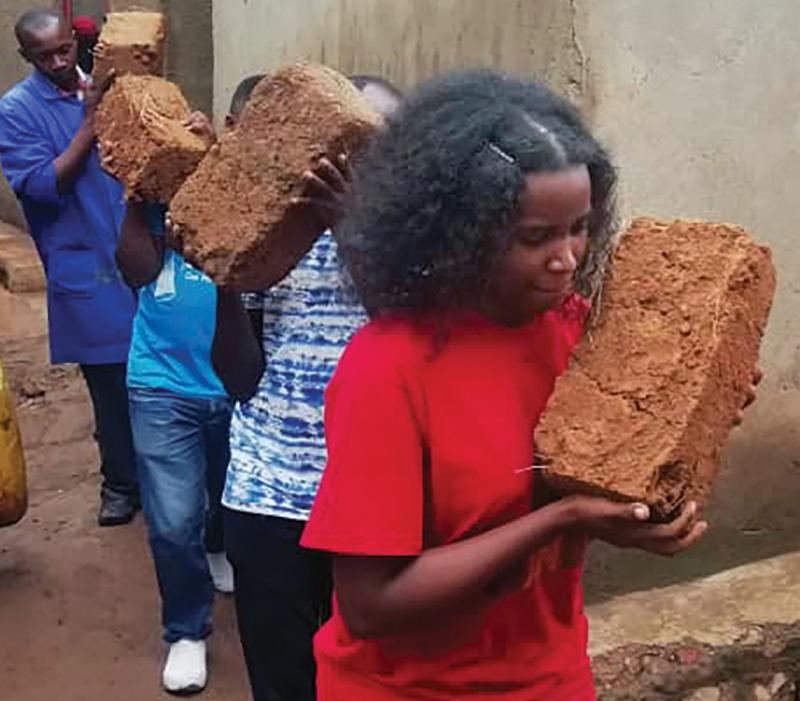 Jordan
21.00

Rotary and Rotaract clubs in Jordan
The Rotary Club of Amman Jordan River is making beautiful music. Club member Rana Rizkallah, maestro of the Youth Orchestra at the National Music Conservancy, assembled talented musicians for a Rotary-sponsored orchestra. For musicians who do not read music but can play by ear, the orchestra offers special classes in music reading, which Rizkallah notes might open up career opportunities. For the time being, all the members are Rotaractors, but Rizkallah hopes to open the orchestra to non-members in the future. Socially distanced rehearsals began in early 2021. With its repertoire of both Western and Arabic pieces, "the goals of the orchestra include offering in-house entertainment for all events and activities we organize, to save the cost of getting outside entertainment," says Rizkallah.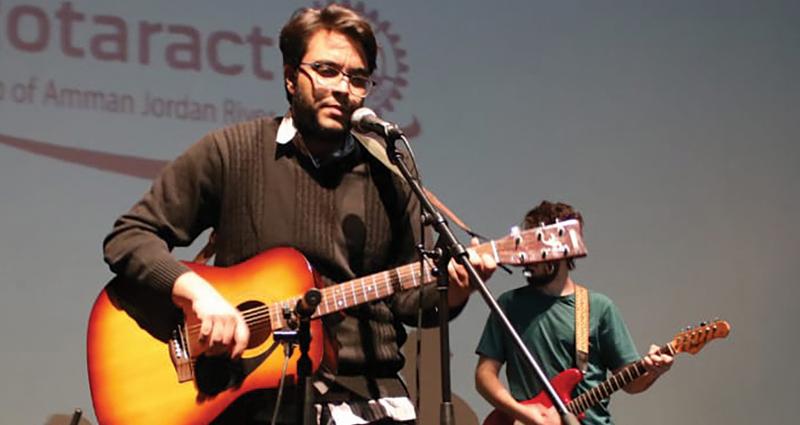 ---
Related content