Texas Rotarian raises awareness with purple hair
Jenna Buscemi, Rotary Club of Houston Energy Corridor, Texas
By now, Jenna Buscemi is used to the strange glances. In fact, she thrives on them. "If I'm in the grocery store, I'll get that weird look from people," says Buscemi, who is an adviser to her former Rotaract club at the University of Houston.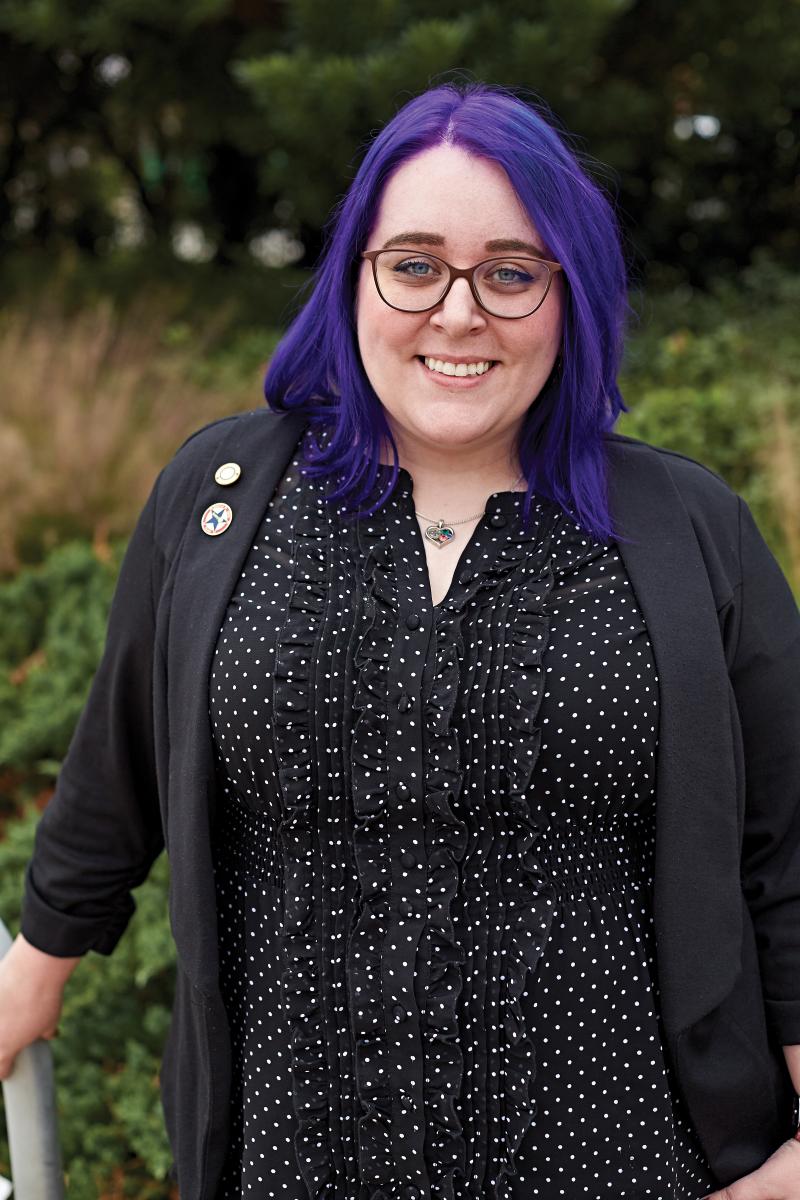 "I'll say to them, 'I bet you're wondering about my hair,' and then I'll give my elevator speech about Rotary and the current facts about polio. It usually ends up with the other person saying, 'That's a wonderful thing' or 'I didn't know polio was still around!'"
That's exactly the reaction Buscemi is aiming for with her violet locks: raising awareness of how close Rotary and its partners are to eradicating the disease. Buscemi's personality is as expressive as her hair.
"We are getting so close to eradicating this disease," she says. "It's amazing that this one cause brings people together from all over the world." Buscemi, who joined the Rotary Club of Houston Energy Corridor last year, first went "purple for polio" in 2016 to kick off her term as District 5890 Rotaract representative and says she'd love to see the current Rotary district governor dye his mustache purple for the same cause.
In the meantime, her tresses are getting so much attention that she's decided to keep dying them indefinitely. "People wear Rotary ties or Rotary shirts," she says. "Well, this is my Rotary hair."
– Anne Ford
• Read more stories from The Rotarian