Our world
Into the wild
Rotary member builds relationships to help the environment
Bruce Ward has spent his career in outdoor recreation. He worked at REI, creating relationships between the retailer and local outdoor groups. He was president of the advocacy group the American Hiking Society and founded the Denver-based nonprofit Choose Outdoors, which focuses on access to outdoor recreation. Ward also is executive producer of a new PBS series hosted by Chuck Leavell, keyboardist for the Rolling Stones, conservationist, and tree farmer, which looks at key issues in conservation and forestry.
Ward, a member of the Rotary Club of Denver Mile High and a past president of the Rotary Club of Conifer, Colorado, also helped found the Continental Divide Trail Alliance in 1995 to support the Continental Divide National Scenic Trail, and has worked alongside his wife, Paula, a landscape architect, to promote and protect the trail.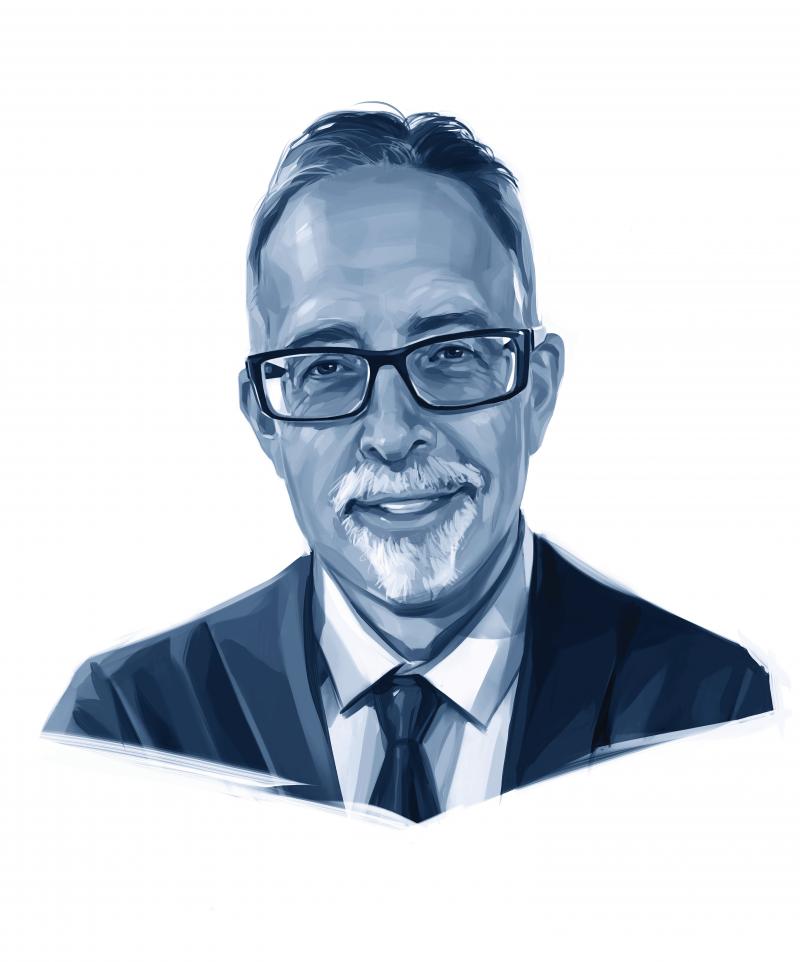 Q: What led you to found Choose Outdoors?
A: I would be going in to see a congressman, senator, or land manager and would find that the person coming in after me was a mountain biker who didn't like hikers, and the person after that was a horseback rider who didn't like mountain bikers. I thought, to be effective we've got to come up with initiatives that we all can agree on.
Q: What was your aim in launching the PBS program?
A: With the TV series America's Forests, we're trying to explain the complexity and importance of working through environmental issues in a collaborative way. I first learned about Chuck Leavell because he has been very vocal for decades about sustainable forestry and has spoken to many of the groups that I'm interwoven with. I thought, "Wow, this guy would be the perfect host for a TV series." I thought this program would be an ideal way to get our message out to large numbers of people.
Q: How are you getting more young people engaged in the outdoors?
A: When I was in the Conifer club, I took inner-city kids mountain biking and invited kids from Conifer, which is a middle/upper-middle-class community, to join us. It was a great way to begin to elevate the Interact capacity to work across those economic divides.
At the Denver Mile High Rotary Club, we blended the Interact club with a Venture Crew. Venturing is a youth development program of the Boy Scouts of America that provides positive experiences for young men and women. I'll take them on a hike, snowmobiling, or mountain biking. I expose them to all of those different types of outdoor activities.
— Nikki Kallio
• Read more stories from The Rotarian