Rotarians for Family Health and AIDS Prevention leads the way on family health
Perhaps it was inevitable that Alicia Michael would end up joining forces with other Rotarians to increase health care access: She was first invited to Rotary by her family pharmacist.
A member of the Rotary Club of Carrollton-Dawn Breakers, Georgia, USA, Michael is now CEO of Rotarians for Family Health and AIDS Prevention (RFHA), a Rotarian Action Group that works to improve the lives of children and families in developing nations who lack access to preventive health care and education.
Ahead of World AIDS Day on 1 December, we spoke to Michael about her involvement with RFHA and the group's wide-ranging efforts.
Q: Do you have a health care background?
A: No. Before joining Rotarians for Family Health and AIDS Prevention, I worked at an auto body repair shop. After staying at home with my son for three years, I took a job at a local body shop answering phones and doing general filing and customer service. After two years I became a partner in the business, and two years after that I ended up owning it outright. Not really what the life plan was, but it served me very well for 18 years.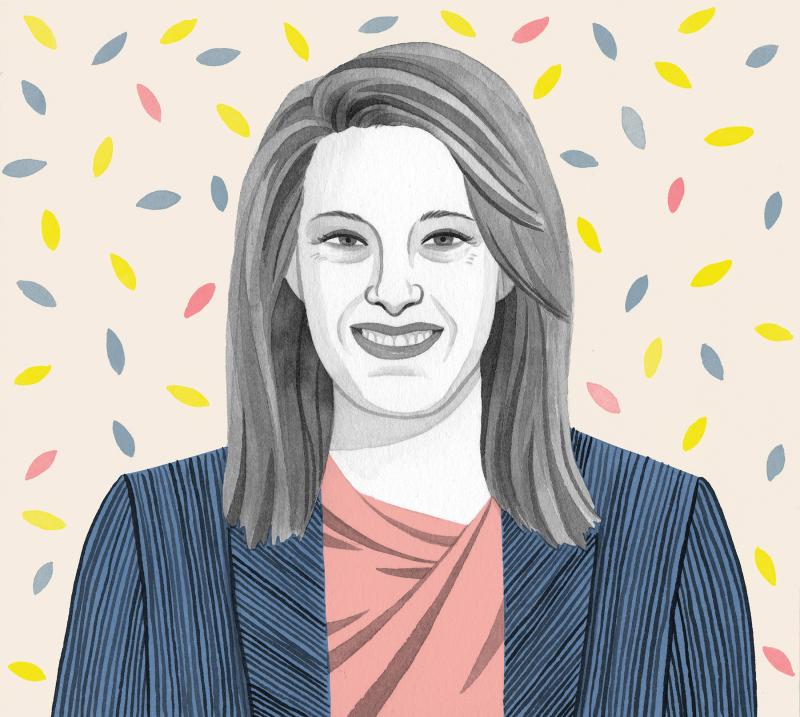 In the meantime, I was introduced to Rotary, and in 2014 I became governor of District 6900. The lady who founded RFHA, Marion Bunch, is from my district, and a mutual friend knew that an opportunity had come about for me to sell my business. At the same time, Marion was looking for her replacement so she could retire. It was announced in January 2016 that I would serve as CEO of this organization, and by February, I was in the middle of India.
Q: Tell us about RFHA's signature program, Rotary Family Health Days.
A: Rotary Family Health Days are three-day national health campaigns, held in each of the countries where we work: Ghana, Nigeria, Uganda, South Africa, and India. During those three days, we partner with local Rotary clubs and health agencies to offer free health screenings and referrals. We also partner with the minister of health in each country to make sure we are offering the services that the country needs. We want to serve the people by providing what they need, not what we think they need.
We screen for HIV, tuberculosis, malaria, diabetes, and some cancers, such as cervical and breast cancer. We also offer pre- and post-test counseling and educational materials. We give immunizations such as for polio and measles, and we distribute consumable items, everything from condoms to hygiene packs to malaria meds. Three days doesn't sound like a lot, but last year we engaged more than 5,500 Rotarians to serve more than 420,000 people.
Q: How does RFHA's impact go beyond health care?
A: In South Africa, I saw three girls who had come to one of the health sites. They were all 17 years old. One of them had come two days earlier to be tested for HIV. Well, she convinced her two friends that they needed to be tested too, so she brought them on the last day. At that moment, I realized that the impact of what we're doing goes beyond just the one person who walks in. We're developing young leaders by giving them the opportunity to learn more about taking control of their health. We're offering them a way to be empowered – and to set an example.
–Anne Ford
• Read more stories from The Rotarian