Rotary clubs go wild for wildlife conservation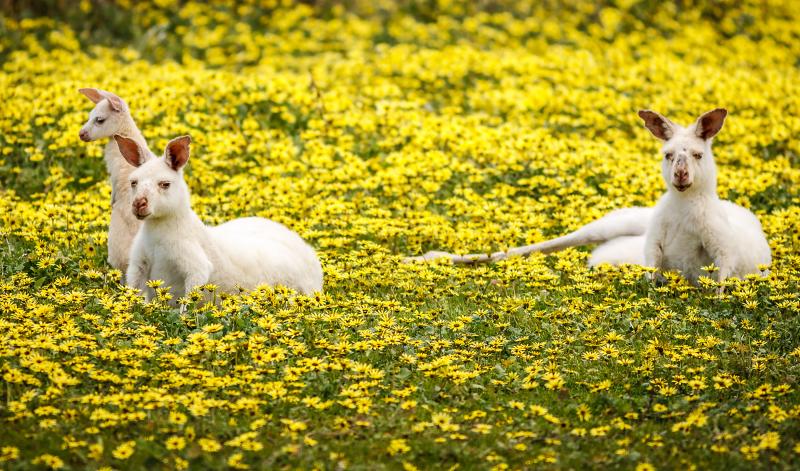 Every day, species across the planet become extinct.
And for each species that becomes extinct, many more become endangered due to habitat loss, poaching, human activities, and climate change.
From the tiny western pygmy possum to the mighty African elephant, Rotarians across Australia, New Zealand, and the South West Pacific are taking their place in the fight to preserve and protect our natural world.
Here is a look at some of those Rotary wildlife projects.
New pad for white 'roos
The Rotary Club of Bordertown, South Australia, recently built shelters for Bordertown Wildlife Park's famous mob of white kangaroos.
The roos needed shelter, but the park couldn't afford workers -- something the Rotary Club of Bordertown was happy to provide.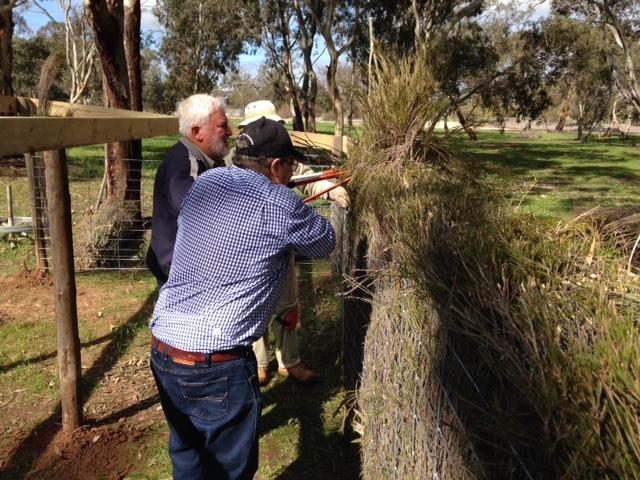 The roos were already snubbing tin shelters. "It was too loud when it rained," said club member Trevor Butler. The solution: Using native broombush for new shelters.
"A bunch of Rotarians went down to a property in Willalooka with lots of broombush, cutting off a trailer load of big bundles," Butler said. "We then built a frame and had to learn how to thatch properly. It was a learning curve as we hadn't done that sort of thing before."
After all this effort, it wasn't certain the white kangaroos would take to their new "furniture."
However, one freezing, wet day, not long after the shelters went up, Trevor took a look on his way to work. "Sure enough, they were all huddled in the two thatched shelters – and none were in the tin shed."
The Rotary club is planning to build additional shelters.
Caring for animal care-givers
The Rotary Club of Booragoon, Western Australia, sponsors a seminar series, "Self-Care for Animal Care Givers," at Native ARC, a wildlife rescue and rehabilitation center that takes in more than 3,000 injured, sick or orphaned animals each year. "If we don't look after the volunteers, we can't look after the animals," said Native ARC Manager Dean Huxley.
Over the years, Dean became increasingly concerned by the lack of awareness for carers, who have a likelihood of developing mental health issues. Vets are four times more likely to commit suicide than the general population.
This important work is conducted almost entirely by volunteers, who undertake the emotionally demanding and physically exhausting task of caring for wildlife, often in heart wrenching circumstances.

Dean Huxley
Native ARC manager
Veterinarian Szou Whua Bosci has attended two workshops so far, learning skills to cope with long days where many suffering animals are put to sleep.
"I now understand more about the signs to look out for myself and in friends and other vets," Bosci said in regard to compassion fatigue. "Caring for animals is a wonderful and selfless thing to do, but it also takes its toll."
Protecting New Zealand's national treasures
With more than one in three of New Zealand's native bird species now at risk, it is a race against time to prevent a vast array of species from vanishing forever.
The Central Energy Trust Wildbase Recovery project, aimed at the conservation of national treasures such as the kiwi and takahe, is now well underway, thanks to Rotary's involvement.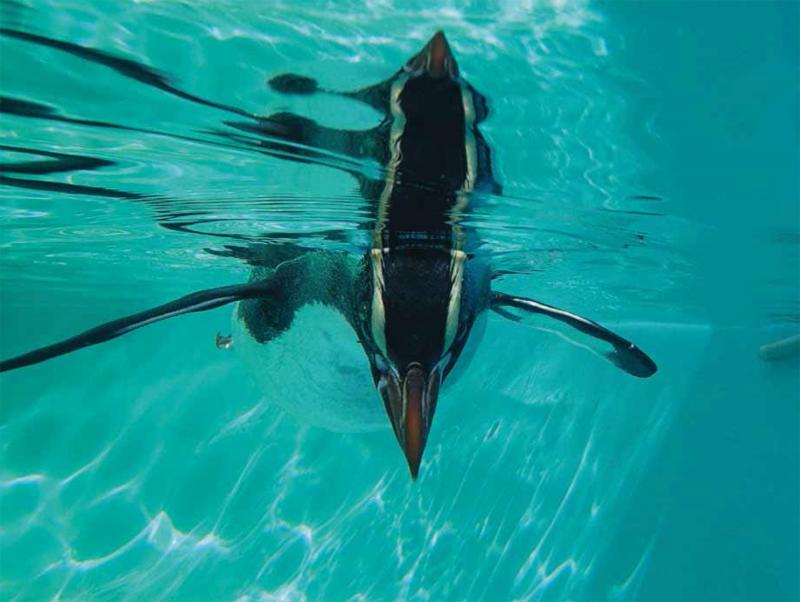 Rotary clubs have played a critical and significant role from the very beginning. Scott Bruce of the Rotary Club of Milson, New Zealand, was the project founder and funding leader, while Rodney Wong, of the Rotary Club of Awapuni, New Zealand, has acted as project advisor throughout.
Rotary clubs in Milson and Awapuni provided the initial seed funding of $10,000 and pro bono support for the formation of a charitable trust to raise further funds. Roughly $38,000 has been donated in cash by Rotary clubs, and Rotary-led fundraising efforts have produced in-kind donations totaling $330,000.
Rotary's networks and credibility has also helped ensure the right people knew about the project, such as CEOs and senior executives of key organizations. Now, just over $5.84 million has been raised, which is funding construction and operation of the facility.
Nest boxes provide homes
Land clearing and demand for firewood across the country has resulted in the removal of many timeworn trees with hollows, which presents a grave problem for a variety of threatened native species that use these hollows for shelter and to raise young.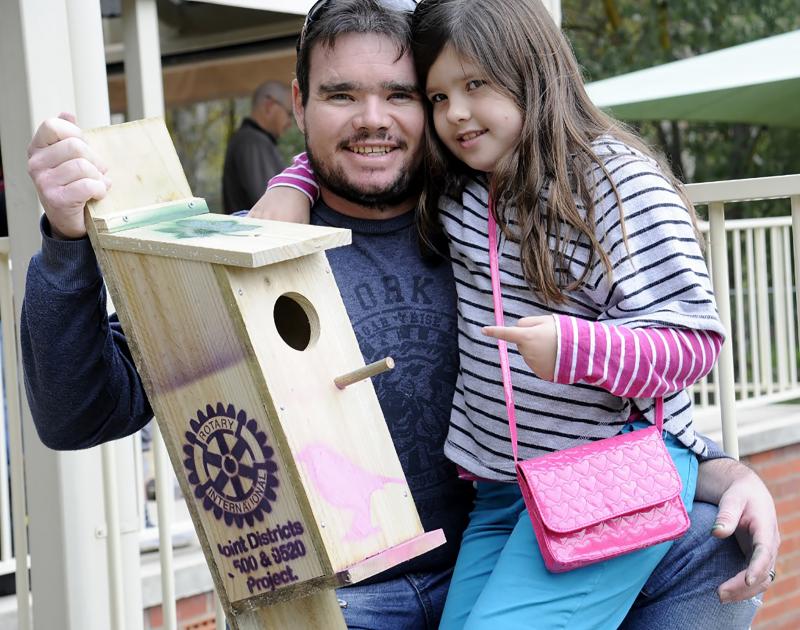 Since it takes at least 100 years for suitable hollows to develop in newly planted trees, the Rotary Nest Box Project (ROBIN) places nest boxes as substitutes throughout bushland.
After more than 25 years, Rotary Clubs have made more than 5,000 nesting boxes.
In addition, clubs have sent specifically designed nesting boxes to Kangaroo Island, contributing towards the preservation of the endangered glossy black cockatoo. Clubs have also helped preserve the feathertail glider, the western pygmy possum, rainbow lorikeets, and even Gould's wattled bats.
ROBIN has also awarded significant grants to eight Honours and PhD students to conduct research projects related to the preservation of native birds and mammals.
Borneo's pygmy elephants
While visiting the Sepilok Orangutan Rehabilitation Centre in Sabah, Malaysia, on the island of Borneo, Rotarian Debbie Mair fell in love – with a pair of fuzzy orphaned pygmy elephants. The babies found themselves alone after their mothers wandered onto a palm plantation in search of food and were killed.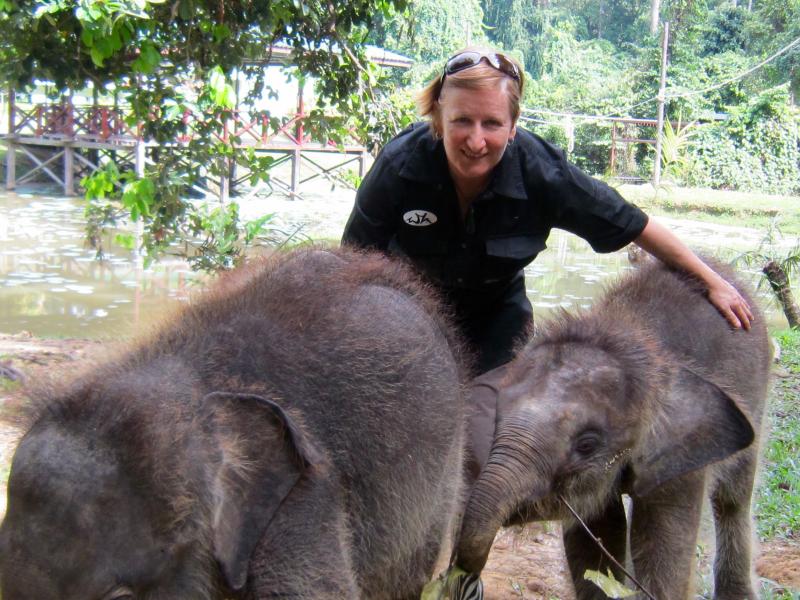 Deforestation, reducing space and food sources, as well as poaching have reduced the pygmy elephant population to a mere 1,500 wild elephants worldwide. With the babies consuming an average of 100 litres of milk per day, Debbie purchased as much locally available milk powder for them as she could. More orphaned elephants soon arrived, spurring her to further action.
"I don't want future generations to only see these wild animals on video," she said. Debbie and her fellow rescuers founded the Rotarian Action Group for Endangered Species (RAGES).
The group has endorsed four projects aimed at helping some of our planet's most threatened animals: rhinos, gorillas, orangutans, and African and pygmy elephants.
RAGES has built partnerships with organizations and businesses across the globe. It is also involving youth through coloring contests for younger students and animal-tracking programs for high school students. "This is Rotary evolving to teach the younger generation how, why, where, and when we make a difference," Debbie said.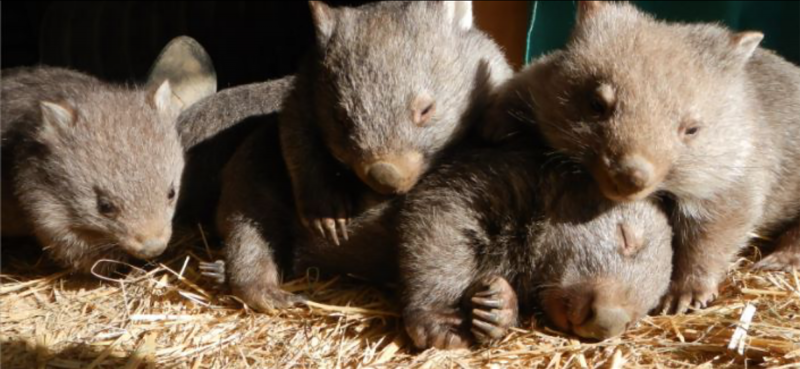 Saving wombats
Rotary clubs are helping rapidly disappearing hairy nosed wombats at Rocklily Wombats, a wildlife refuge in North West Shelf, Australia.
There are an estimated 230 northern hairy-nosed wombats left on the planet. Southern hairy-nosed wombats only remain in a few small pockets, and the common wombat is no longer common. Habitat loss and competition for food from livestock and feral species present large challenges.
In addition to helping make repairs on the property, clubs also help deliver kits to combat mange, a deadly disease caused by mites. The mites burrow under the skin, causing the wombats to scratch incessantly until they suffer painful and protracted deaths.
The clubs also have developed a program for returning orphaned wombats to the wild.
"It is so important not to treat rescues as pets, though of course you fall in love," said Dianna Bisset, who runs Rocklily. "They need to learn to be wary of things like humans and dogs for their own safety. Otherwise, you're training them to fail."
Along with requiring vast amounts of time and effort, running the rescue is also costly, with special milk needed for wombat babies, veterinary bills, and other expenses mounting into the thousands of dollars each month.
"The amount of work the Bissets put in – getting up at all hours to feed babies, driving for hours to do pick-ups, and endless property maintenance – is amazing," said Rotarian Ian Scott. "We're pleased Rotary can give them a hand caring for our special native animals."
• Read more stories from Rotary Down Under