Our world
World classes
As chancellor of Alabama's Troy University since 1989, Jack Hawkins is one of the longest-serving leaders of a public university in the United States. A longtime member of the Rotary Club of Troy and a decorated U.S. Marine Corps veteran, Hawkins has guided the university through a period of dramatic change and growth. Troy has four campuses in Alabama, sites in seven other states, locations at U.S. military bases in Japan and Korea, and partnerships with universities in Vietnam and Malaysia. The university hosts nearly 1,000 international students from 76 countries who speak more than 85 languages.
Q: Why focus on becoming "Alabama's international university"?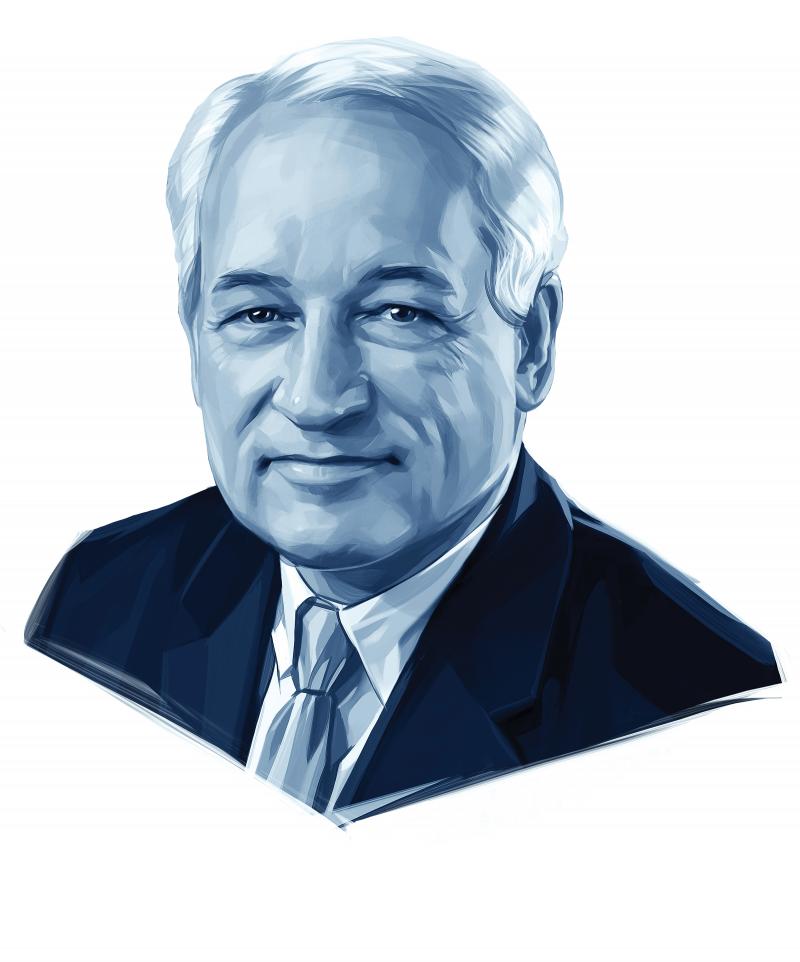 A: At the heart of becoming international was our desire for students to be introduced to the global village. You can't become globally competitive if you're not globally aware. Many of our students haven't traveled extensively, so we wanted to bring the world to Troy – and we've changed the culture of the campus and the community. If you understand people and cultures unlike your own, you appreciate them. Once that's experienced, you can build lasting relationships. Differences aren't to be feared.
Q: What are some of the fiscal challenges of running a university?
A: When I got here in 1989, the state provided about 44 percent of the budget; today about 20 percent of our budget is provided by the state. Balancing a budget isn't rocket science. We manage what we have well, and we are focused on being entrepreneurs. Troy was one of the first in the country to get into online education. You have to be creative and consider new ways of doing business and new ways of reaching target audiences. And you do it with one focus: quality.
Q: What are your thoughts on student debt?
A: When I went to college in 1963, room, board, and tuition were $1,000. Today, on average, students spend $1,200 per year just for textbooks. We always put the student first, trying to minimize tuition and to manage what I call the scourge of higher education: student debt. On average, students across America in the class of 2016 owed $37,000. We've worked hard to discourage student debt. Our students on average owe $21,000, which is $21,000 more than I'd like to see them drag into their future, but it's considerably less than average.
Q: Troy's Montgomery campus is home to the Rosa Parks Museum. How did that partnership come about?
A: That was one of the more rewarding experiences I've had. We worked directly with Miss Parks to plan, build, and dedicate that facility. We view our role as protecting the legacy of Miss Parks, and it has become one of the crown jewels of Montgomery. We've had almost a million visitors since opening on 1 December 2000, 45 years after she was arrested. It was a great experience working with her. She wanted it to be a real learning experience for students.
Q: How are local Rotarians involved with Troy?
A: In fall 1989, the Rotary Club of Troy had a major role in constructing our first cottage to accommodate 14 international and American students. We outgrew that quickly, so the club made a major commitment, over a 10-year period, to provide $125,000 to improve a dormitory, now known as the Rotary International Living and Learning Center. Rotaract has also taken hold at the university. We've attempted to integrate Rotary International into Alabama's international university.
— Anne Stein
• Read more stories from The Rotarian