Award winners: Rotaract projects take honors
Meet the winners of the 2020-21 Rotaract Outstanding Project Awards
The winners of the 2020-21 Rotaract Outstanding Project Awards were announced in April and celebrated during the virtual Rotaract Preconvention in June. Rotaract clubs and districts in 63 countries nominated a record 675 service projects, which were evaluated by RI staff and Rotaract Committee members on criteria including sustainability, community assessment, promotion, impact within Rotary's areas of focus, involvement of multiple Rotaract clubs, and collaboration with Rotarians and local experts. Two projects were chosen as international awardees and six as regional awardees.
For more than 25 years, the Rotaract Outstanding Project Awards program has been an opportunity for Rotaract clubs to share their success with the global Rotary community and to inspire other clubs to develop sustainable and innovative projects. Because the nomination form is modeled after The Rotary Foundation's global grant application, the process also helps prepare Rotaract clubs to apply for global grants, which they will be allowed to do starting 1 July. Learn more about Rotaract.
International award recipients
Single club: Rotaract Club of University of Moratuwa, Sri Lanka, for creating and sustaining Sri Lanka's largest educational audiobook library, as well as designing audio-based vocational training lessons to benefit visually impaired students.
Multiclub: Rotaract clubs in Southeast Asia for their You Are Not Alone mental health initiative, which reached more than 50,000 people with an approach that included local outreach and virtual educational workshops on suicide, cyberbullying, trauma, and depression.

Regional award recipients
Africa: Rotaract Club of Kololo, Uganda, for empowering women from five communities by donating sewing machines, providing financial training, and creating an investment club to pool resources and savings.
Asia-Pacific: Rotaract Club of Zamboanga City West, Philippines, for a project that introduced hydroponic gardening to an association of women farmers to help them increase their food security and generate income.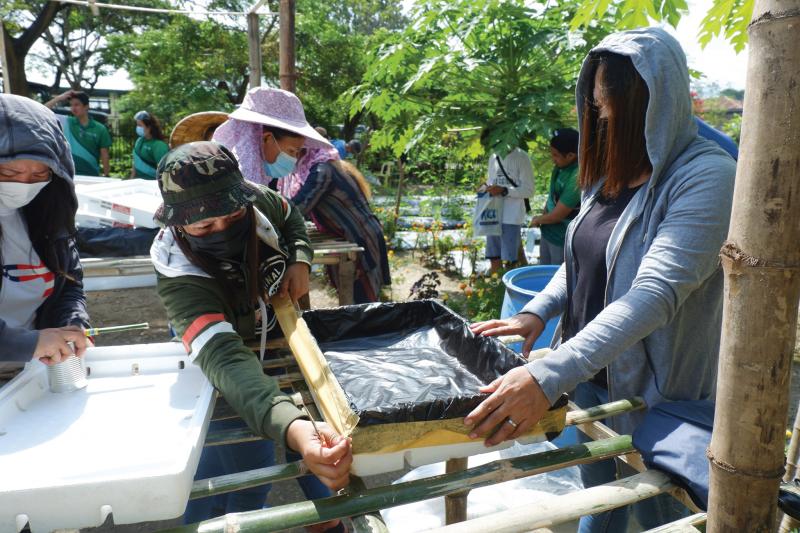 Canada, Caribbean, and United States: Rotaract Club of Tortola, British Virgin Islands, for helping install in a local park an artificial tree that uses solar power to charge electronic devices, raising awareness of the benefits of alternative energy.
Central Asia, Europe, and Middle East: Rotaract Club of Tunis-Ennasr, Tunisia, for leading a nine-club project that collected donations of hair in order to provide customized wigs to children undergoing chemotherapy. In the process, the clubs highlighted the psychological impact of cancer and combated cultural myths about hair.
Latin America: Rotaract Club of Itabuna Universitários, Brazil, for supporting a neighborhood that had no access to drinking water or basic sanitation by distributing ceramic filters, educating residents about water treatment methods, and getting public health authorities involved.
South Asia: Rotaract Club of Islamabad, Bangladesh, for Project Beacon, in which members renovated a Rotary-sponsored school and provided tutoring, guidance, and educational materials to students facing challenges during the COVID-19 pandemic.
This story originally appeared in the September 2021 issue of Rotary magazine.
---
Related content
Celebrate Rotaract: Strength in Numbers
6 tips for starting a Rotaract club on your campus