Right at home
In December 2002, after 25 years of homelessness, drug addiction, and time in prison, Alan Evans was desperate.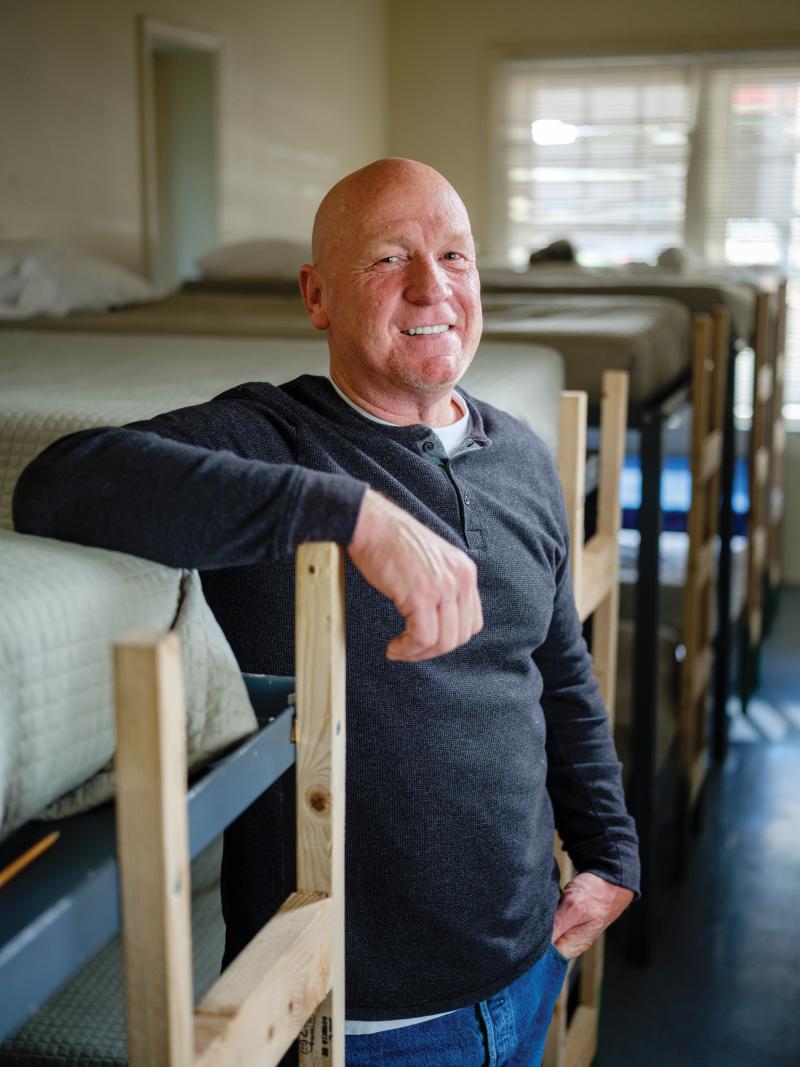 He had been contemplating suicide. Instead, he decided to get arrested again. So he made some fake checks on his computer and tried to cash them at a grocery store in Seaside, on the Oregon coast.
When Evans got caught, Sergeant Mark Whistler of the Clatsop County Sheriff's Department recognized the crime for what it was: a cry for help.
Whistler told him, "You're not a bad person. You're just sick." He urged Evans to get help. Evans took the advice and got clean.
In 2004, Evans started a nonprofit called Thugz Off Drugz that offered services to other ex-convicts who were struggling with homelessness and addiction. But after the economic crash in 2008, he started to see a new group of people — people who had never been in trouble with the law or involved with drugs. "The face of homelessness changed then," Evans says. "Average people were falling out of the system."
Evans realized that he needed to make some changes to the program. For one thing, the name didn't fit anymore — not with senior citizens and moms and children in need of help. And it needed to serve more people. In 2004, the organization ran one shelter with eight beds. Today, it's called Helping Hands and it operates 11 facilities with more than 200 beds in four Oregon counties.
One of the members of the Helping Hands board, Mike Caruso, was a Rotarian, and in 2008, Caruso invited Evans to a District 5100 conference to try to persuade Rotary to help his organization. At the conference, Evans saw a video about polio eradication and decided to join Rotary.
"I wanted to be like that," he says. "I had spent my life surviving and wanting to change, and I didn't realize that change happens when we give." Evans joined the club in 2010. This June, he finished a stint as club president.
"When I first joined Rotary, I was scared to death. I didn't ever think I would be accepted by this group of people," Evans says. "But I was wrong. I was welcomed with open arms, and this is my family now."
— NIKKI KALLIO
• This story originally appeared in the August 2019 issue of The Rotarian magazine.