Our World
Photo tips from a contest winner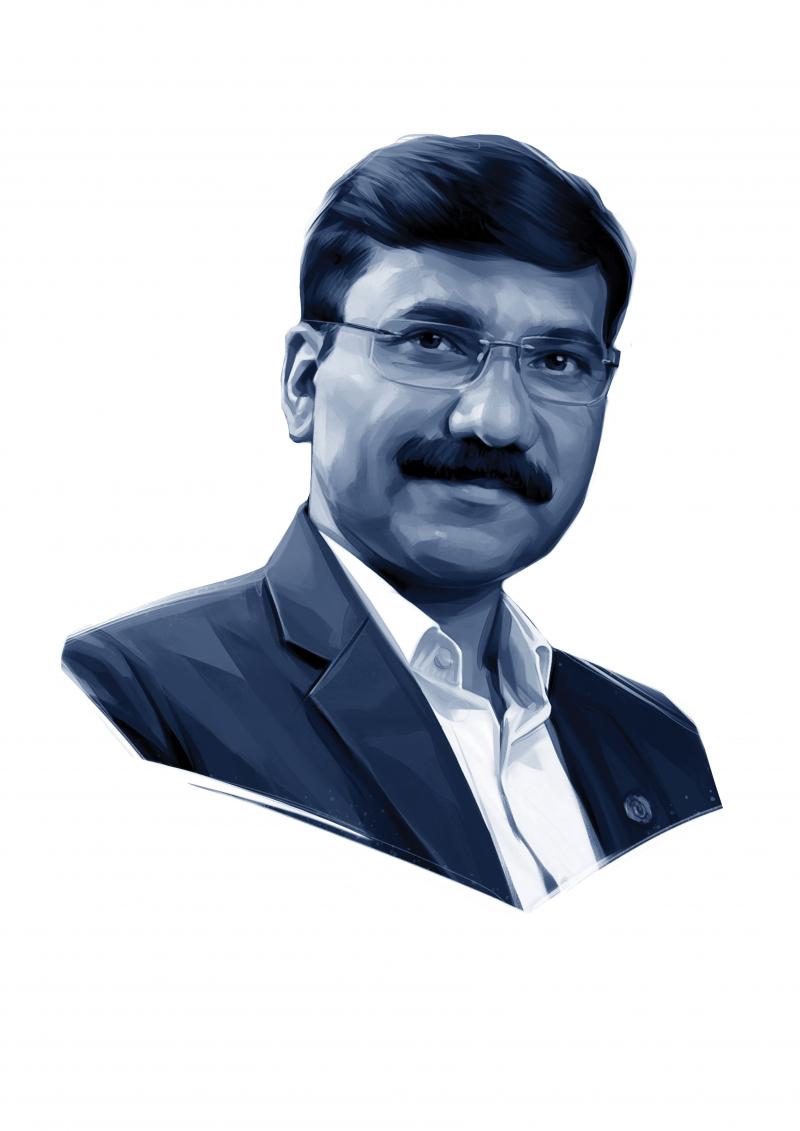 Santosh Kale had been interested in photography since childhood, but he didn't buy his first DSLR (digital single lens reflex) camera, the instrument of the serious photographer, until 2016, when he was 41. In his time away from his job as a bank cashier, he has immersed himself in photography. In June, Kale, a member of the Rotary Club of Shirol, India, took first prize in The Rotarian's photo contest for his long-exposure image of the Pandharpur Wari pilgrimage moving like a river through Pandharpur. He is president of the Kolhapur Amateur Photographers Association, which runs workshops and photo walks, offers guidance to novice photographers, and hosts an annual exhibition of the members' work.
With the 15 December deadline for our 2020 photo contest approaching, we spoke to Kale about his advice for other amateur photographers.
THE ROTARIAN: What does the Kolhapur Amateur Photographers Association do?
KALE: We help budding photographers through guidance, workshops, and photo walks. We advise them on the basics such as composition, light, story, and angle. We also conduct an annual exhibition of our work. All the group members are encouraged to take part in national- and international-level photography competitions. Our members have received numerous awards and accolades at both national and international levels.
TR: What subjects do you focus on in your photography?
KALE: I like to capture mainly people, festivals, our traditions. I like to interact with people to know their culture. I like to capture their expressions. While taking photographs, I respect their spirituality and culture. My main aim is to showcase and create awareness about my region, my people, my culture, the nature around me, and the historical heritage of my country. I published my photographs on National Geographic's Your Shot website, and I submit to international photo competitions and exhibitions. I consider it my responsibility to spread these things around the world.
TR: How much do you plan in advance when going out to take photographs?
KALE: I visit the place, study the surroundings, imagine the angles, think about the subject, and then I go prepared with all this groundwork.
TR: Do you take a lot of photographs and then edit your selections? Or do you wait for the right moment and take just a few?
KALE: I used to shoot in a continuous mode. But now, I wait for the perfect moment and only then take a photograph. Now the emphasis is on quality of shots rather than quantity of shots.
TR: What tips do you have for Rotarians who want to take better photographs, especially when using a phone camera?
KALE: Observe the work of others and try to understand what the photographer wants to depict. Always keep an eye on your surroundings. The hours around sunrise and sunset, often called the golden hours, are the best time to photograph. Light is the most important factor in getting good photographs. And of course, never stop clicking. Each moment is precious and every click equally important. Your skills and composition will improve when you do it continuously and passionately.
— HANK SARTIN
• Enter our photo contest through 15 December at on.rotary.org/photo2020.
• This story originally appeared in the December 2019 issue of The Rotarian magazine.