Our world
Winning gambit
Christopher Major
Rotary Club of San Rafael Harbor, California
When Christopher Major declares "check" while sitting at a chessboard, it gets his opponent's attention.
"The first time you put a kid in check, they freeze up," explains Major, who is president of the Novato Chess Club. "Then my voice gets soft and I say, 'There are always stressors in life. Now how can we get out of check? Can you evade? Can you capture the piece? Can you block it?' We've gone from stress, to discerning, to making the best move."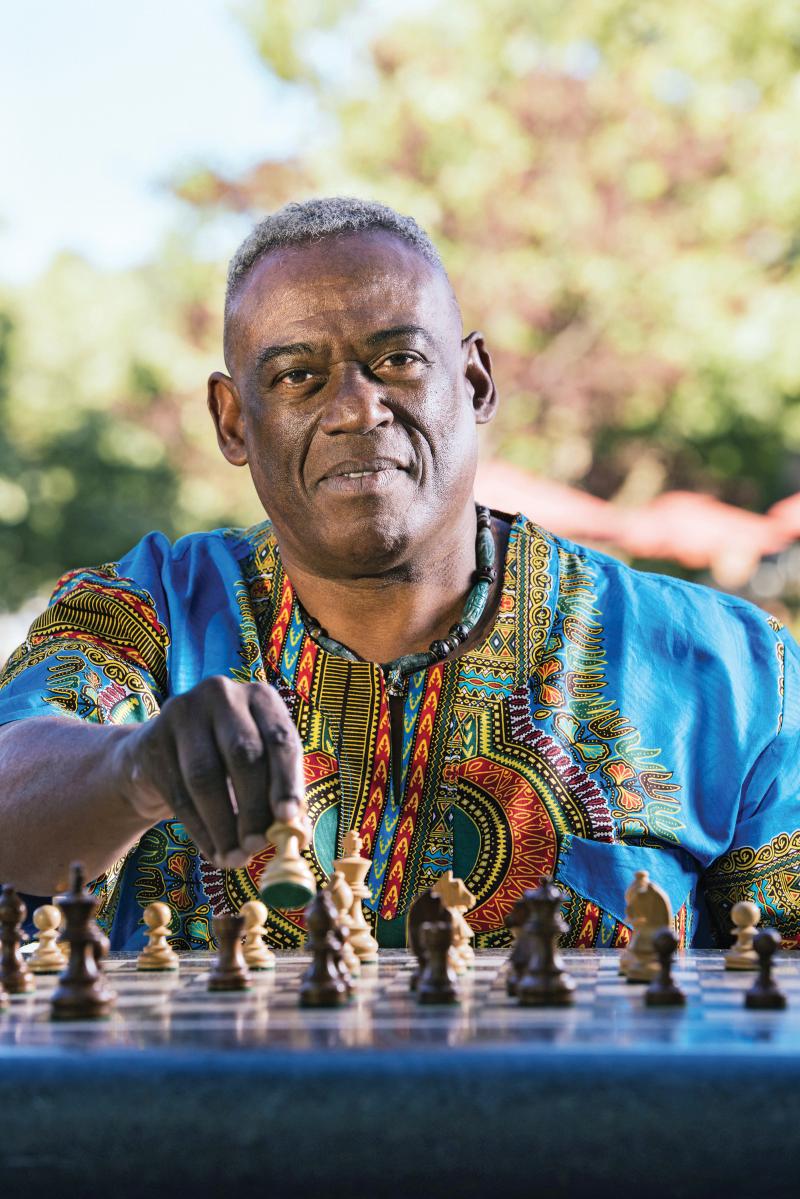 Dozens of kids participate in the after-school chess program that Major, a retired special education teacher, runs as part of Hayward Youth Academy, which he founded in 2005. The academy provides educational and recreational services to families in the San Francisco Bay Area, including a college outreach program, a public speaking program, and animal therapy.
In 2009, with a grant from the Rotary Club of San Ramon, Major started the program that grew into the Novato Chess Club. The goal was to improve kids' critical thinking, but the students, who range from kindergartners to eighth-graders, also learn to communicate, overcome failure, be gracious in victory, and deal with the emotions that the game brings out.
"They are learning patience and how to work through frustration," Major says. They also learn to work together; sometimes Major puts the kids in teams of two or three, and they can't make a move until all agree on what to do.
Fifty children in San Rafael and Novato attend the weekly one-hour chess sessions. Major does most of the instruction with the help of several talented eighth-graders.
Major learned to play chess when he was teaching special education at Oakland's Skyline High School. He saw that the game brought out the students' emotions and helped them deal with stress.
Over the summer, he distributed chessboards to a program he helped establish in Uganda. Back at home, he ran the chess club's first summer program.
"It's so different from playing basketball or other games," Major says. "Two people playing chess are engaged with each other in a special way."
– Anne Stein
• Read more stories from The Rotarian