Our world
Hearts and minds
Akil Ross
Rotary Club of Chapin Sunrise, South Carolina
On the first day of school each year, Akil Ross had a way of making the students at Chapin High School feel as though they were part of something special.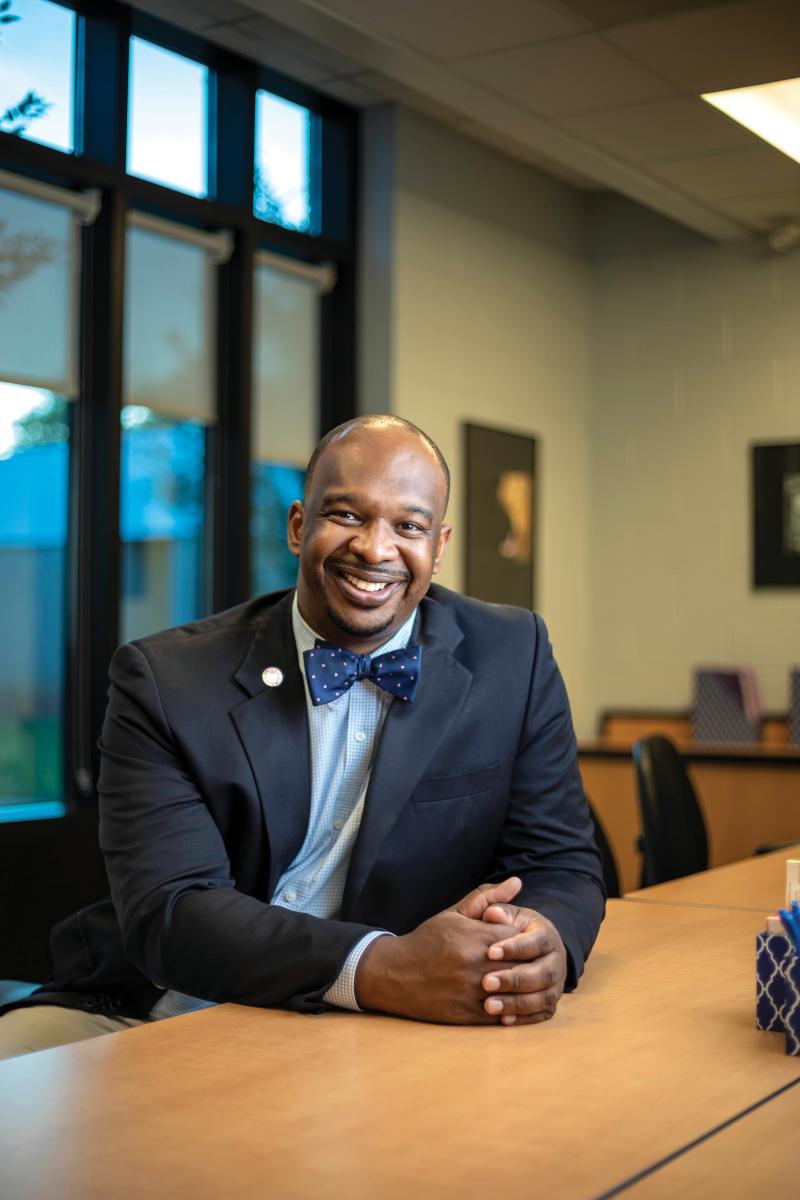 "I'd say, 'One heartbeat! Ready?' And all of the students would clap in unison. When 1,400 students are doing it, it feels like they are creating their school; it's not the brick and mortar, it's the people," says Ross, who was named 2018 National Principal of the Year by the National Association of Secondary School Principals.
In eight years as principal, Ross — who is also his Rotary district's Rotary Youth Leadership Awards chair — focused on helping students develop leadership and problem-solving skills. This work was shaped by his experiences as a student who struggled with reading and even failed third grade.
Ross had been inspired by one teacher in particular. "Her philosophy was, 'You didn't pass this yet,'" he recalls. It was no longer about having just one shot to get something right, he says; it was about working hard until he got it right. By sixth grade, he was winning citywide essay contests.
"As a principal, I don't put a lot of stock in your test scores," he says. "It's the effort and growth that matters."
Ross grew up in Washington, D.C., during the crack cocaine epidemic of the 1980s. The city's murder rate reached more than one per day in an epidemic of violence that claimed the life of his best friend.
"He left the sixth grade and never made it to the seventh grade," Ross said. "That's always had an effect on me. I worked really hard to get out of that situation."
A high school football player with a 3.8 GPA, Ross received a full scholarship to Duke University, where he studied political science, history, and education. After an injury knocked him out of the running for a career in professional sports, he earned a doctorate in education at the University of South Carolina.
This fall, Ross became director of secondary education in the school district, helping other principals put his philosophy of passion, focus, and team cohesiveness into action at their schools.
"I always believe we should educate the entire child — mind, body, and spirit," Ross says. "The 'heartbeat' is about finding your passion and about how your passion can help our school be great."
— Nikki Kallio
• Read more stories from The Rotarian