Our world
Peacemaker
David Ives
Rotary Club of Rhinebeck, New York
David Ives was a 16-year-old in rural Ohio in 1967 when he embarked on a trip that changed his life. With his parents, Ives visited church missions in South America, where he saw people living in shelters made of corn stalks or tin cans, and in homes with no furniture other than a mattress on the floor. He saw rivers that were used as both sewers and sources of drinking water. "That's the touchstone I can never get rid of," he says, "the feeling that I had when I saw poverty for the first time."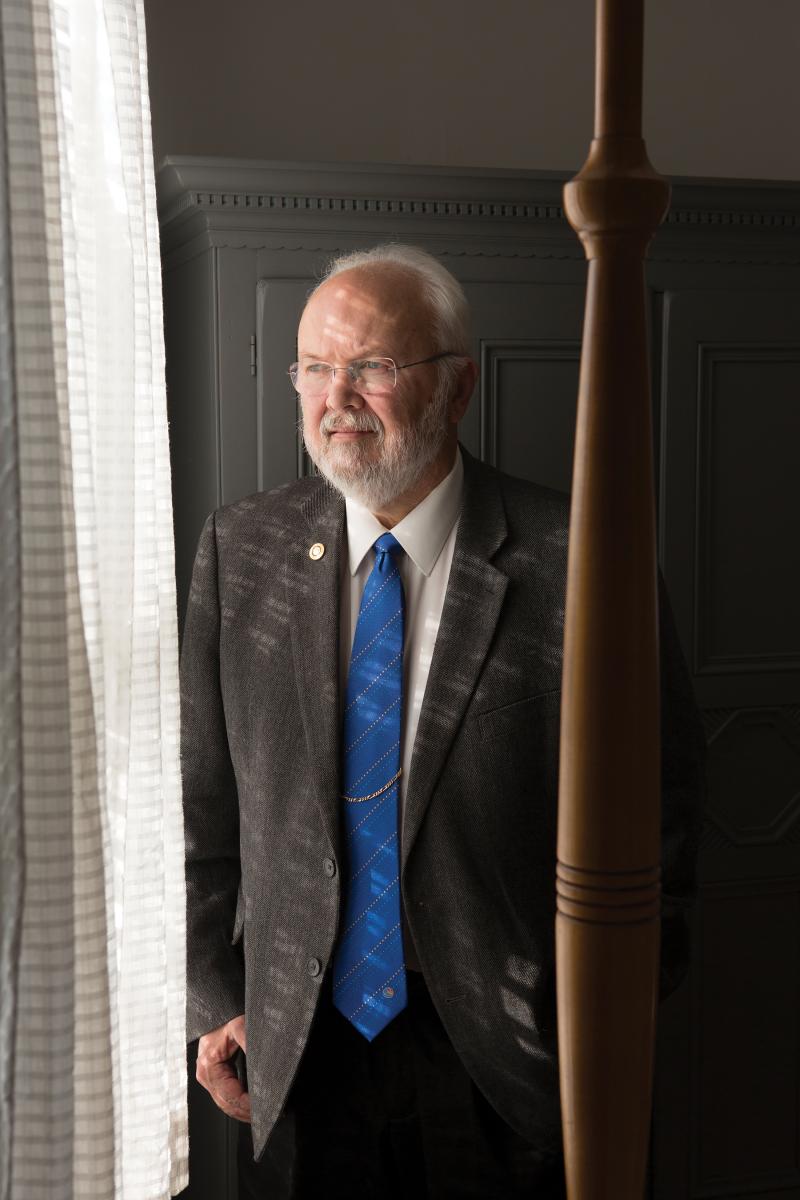 Ives turned that experience into a career dedicated to peace and the eradication of poverty. As a Peace Corps volunteer in Costa Rica, he was a nutrition educator, helping people plant gardens to feed themselves during difficult economic times. While there, he tried unsuccessfully to save the life of a child whose lungs were filled with worms as a result of drinking dirty water. "She's on my mind a lot," he says.
Ives is a former Rotary Peace Forum coordinator, an adviser to the World Summit of Nobel Peace Laureates, and the executive director emeritus of Quinnipiac University's Albert Schweitzer Institute, which conducts programs based on Schweitzer's philosophy of reverence for life to bring about a more civil and ethical society characterized by respect, responsibility, compassion, and service. He has organized Rotary peace conferences around the globe which feature world leaders such as former Costa Rican President and Nobel Peace Prize laureate Óscar Arias Sánchez. At one of those peace conferences, in Côte d'Ivoire, Ives — himself a polio survivor — helped administer the polio vaccine to children in local communities.
With his fellow Rhinebeck Rotarians, Ives helps raise money for U.S. high school students to visit Costa Rica and carry out humanitarian projects in conjunction with Earth University, which teaches students from Africa, the Caribbean, and Latin America how to work for socioeconomic and environmental change.
Though now living with Parkinson's disease, Ives, who turns 68 this month, shows no signs of slowing down his peace efforts — particularly where Rotary is concerned. "I've been extremely impressed with the power of Rotarians to be a force for peace," he says. "We have great potential to do even more."
— Anne Ford
• Read more stories from The Rotarian