Profile: Honor rolled
Canan Ersöz
Rotary Club of Adana-Güney, Turkey
A delicate art form dating to the Renaissance – it was originally used to decorate book covers and religious items – is helping eradicate polio, thanks to Canan Ersöz. Ersöz, a Rotarian in the southern Turkish city of Adana who in 2015 became the first female governor of District 2430, was inspired to try the method known as quilling when she saw an example of it in a craft book. "Quilling fascinates me because of its ancient tradition and the almost endless creative possibilities," Ersöz says.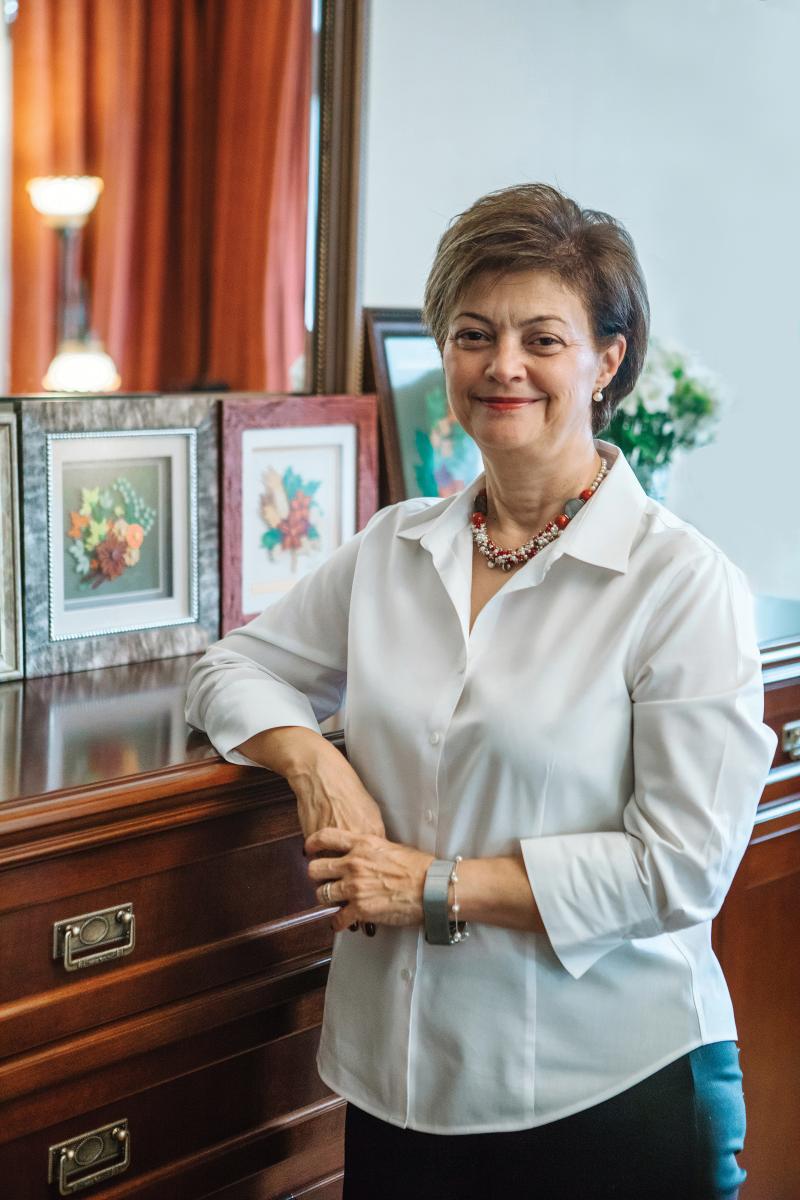 Thin strips of paper are rolled, looped, and curled – originally, around quills – into shapes that are then arranged into patterns or figures on a flat surface. The textured images that result are reminiscent of needlepoint – in fact, the technique was sometimes combined with embroidery. Requiring patience and time, the craft was often practiced by gentlewomen in the 17th, 18th, and 19th centuries.
Ersöz, who specializes in floral and other natural scenes, started out by cutting the paper strips herself and rolling them around toothpicks, but now she uses pre-cut strips and special tools.
She has exhibited her intricate artwork several times in the past two years, donating all proceeds from her sales to Rotary's End Polio Now campaign on behalf of District 2430.
A physician and professor of pathology, Ersöz understands the difficulty of eradicating an infectious disease. "No child deserves to be paralyzed or to die because he or she didn't receive a drop of vaccine," she says. "I admire the efforts of Rotarians to eradicate polio and give our children, grandchildren, and their children a polio-free world. So I wanted to do my part."
Ersöz's club has a history of projects with striking visuals. Members created an enormous picture mosaic (more than 1,110 square meters), assembled in 2013 with artwork from children and designed to deliver a message of peace. And to collect clothes for people in need, they put up a clothesline over 20 miles long and asked people to hang their donations on it, yielding over 60,000 items.
"I have always had a very busy and stressful professional life," Ersöz says. "Rotary has given me a chance to use my other talents to serve the community."
– Nikki Kallio
• Read more stories from The Rotarian