Full exposure
Stephanie Sinclair's photography is just one of the ways she advocates for the rights of girls
Photos by Stephanie Sinclair Story by Julie Bain
Stephanie Sinclair was way ahead of the #MeToo movement. After 9/11, she wanted to tell the stories of people who had survived their world being torn apart. While covering the wars in Iraq and Afghanistan, the photojournalist found her passion when she learned about young girls being forced into marriage. After nearly a decade of photographing these girls, she published "Too Young to Wed" in National Geographic in 2011. In 2012, Sinclair formed a nonprofit, also known as Too Young to Wed, dedicated to protecting girls' rights and ending child marriage.
See the winners of this year's Rotarian magazine photo contest
While she maintains a busy schedule on other photo projects, documenting subjects such as life on a circus train and the care of elephants in India, she always returns to the stories of girls and young women who are vulnerable to exploitation. She has done more than accrue numerous awards for her photos; she has also raised money to help girls who have escaped their captors restart their education, learn new skills, and regain their self-esteem.
In addition, Sinclair created a foundation to provide scholarships and teach photography, giving girls a way to tell their stories and begin to change the world. Her foundation helped support and educate the young women she photographed for her acclaimed 2017 New York Times story, "Child, Bride, Mother: Nigeria." In February, two of those girls shared their harrowing stories with U.S. lawmakers and United Nations officials.
On a snowy late-winter afternoon in Peekskill, New York, while one of her two children was fighting a fever, Sinclair spoke with frequent contributor Julie Bain and did something she rarely does: talk about her own life, her photographic vision, and how she found her true calling.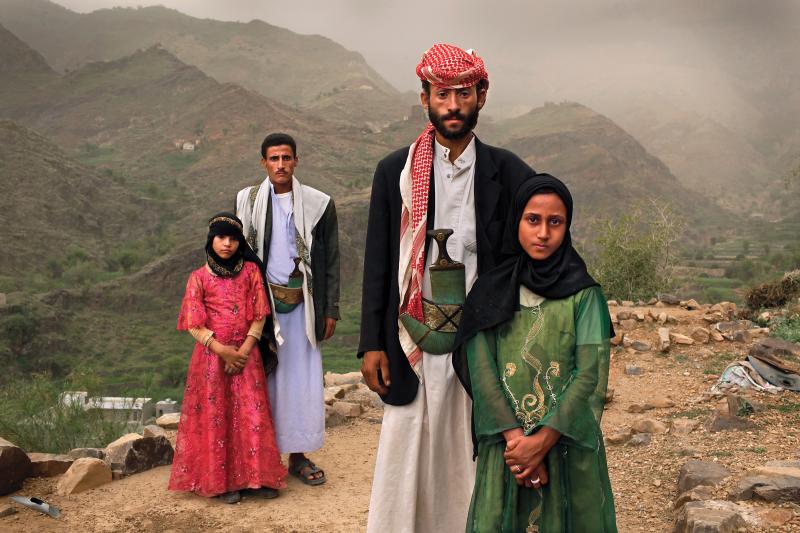 Q: There has been a lot of discussion about women and sexual harassment and abuse in the United States. As someone who has covered these issues in other parts of the world, what's your take on this moment?
A: I tend to be an optimist, and there's no question that change is happening in our country with the #MeToo movement. It is very clear that women have had it. Some very difficult conversations are happening in every industry about how women are valued, but there are still limitations. We have many women in politics now, but we need many, many more. Ability is not the issue here – there's no reason that women can't compete on the highest levels with men in any category if they so choose. Their biggest challenge is the way they're perceived.
I hope the progress we're making in this country makes its way to places in the world where girls are the most vulnerable. As someone put it to me today, "It's like #MeToo to the power of 14." I'm proud to be helping to fight this battle.
Q: Are more women entering the photojournalism field, which was heavily skewed toward men when you started?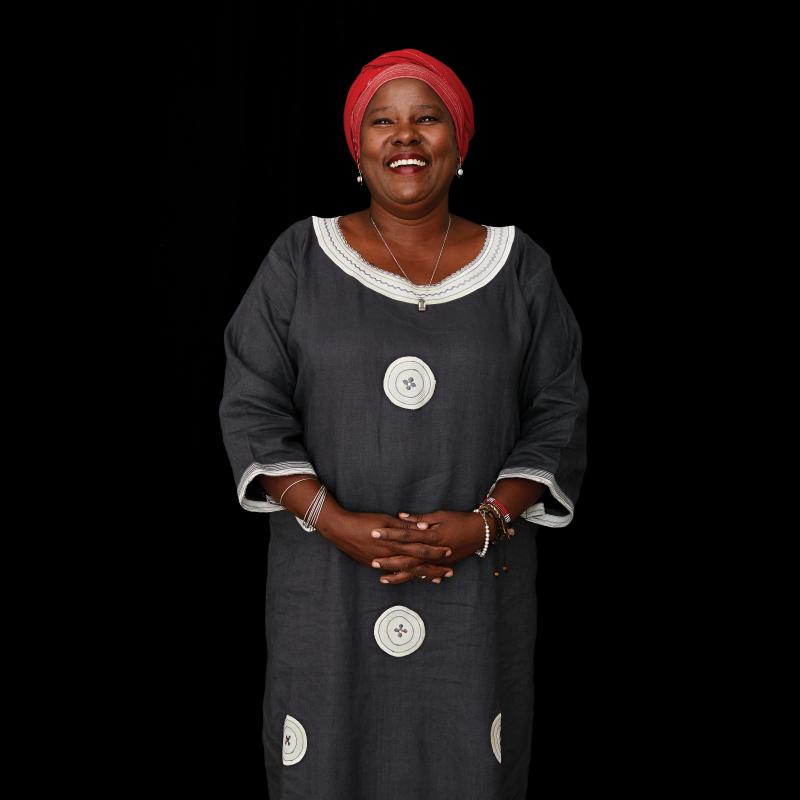 A: Yes, but it continues to be male-dominated. That is inevitably going to change, though. There are now more female photojournalism students than male photojournalism students, so we're seeing that tide start to shift. Still, doing certain kinds of photojournalism requires significant sacrifices. It is very demanding of your time, there's a lot of travel, and it's not very conducive to raising a family.
Q: You grew up in Miami in the 1970s. How did that stimulate your visual creativity?
A: It was an exciting place to grow up, and my family had a very outdoorsy life. My mother was a painter and graphic designer, and she was very visually oriented. I grew up surrounded by her vibrant paintings, and I think you can see elements of her style in my own photography. I'm not sure how to describe it – maybe a kind of hyperrealism. There was always something imaginative about her artwork. She had her own way of interpreting what she saw. She captured beautiful buildings in our neighborhood and scenes from my grandmother's house and from our extended family's private island in the Florida Keys. I have a painting of hers in my kitchen with a scene from that island.
Q: How else did your mother influence you?
A: Besides being a painter, she worked as a secretary and a bank teller. When she was in her 30s, she decided to go back to school. When she told her family that she wanted to go to college, they were not encouraging. I remember her being upset and heartbroken that they didn't support her interest to do something else with her life, to take her experience of the world to another level. But she did it anyway. She got a full scholarship to the University of Miami. She worked full time while she studied, and she ended up getting straight A's. No doubt this had an impact on my passion for women's and girls' rights.
Q: What spurred your interest in photography?
A: I spent summers with my grandmother in rural Alabama, and when I was eight or nine, my uncle gave me my first camera for Christmas. I was very excited about it and thought it was cool. I started to photograph things I saw around the farm, so I had many photographs of cows.
Unfortunately, I did not inherit my mother's artistic ability. But when my uncle exposed me to photography, I found a way to express myself. When I went to the University of Florida, I kind of stumbled into photojournalism and worked at the college newspaper.
My mother taught me that if you work hard enough, everything is possible. That helped me develop self-confidence, and by college, I was eager to try new things and see new places. While in school I did internships at the Miami Herald, the Arizona Republic, the St. Petersburg Times, and the Detroit Free Press. Because of that experience, I was hired at the Chicago Tribune right out of school.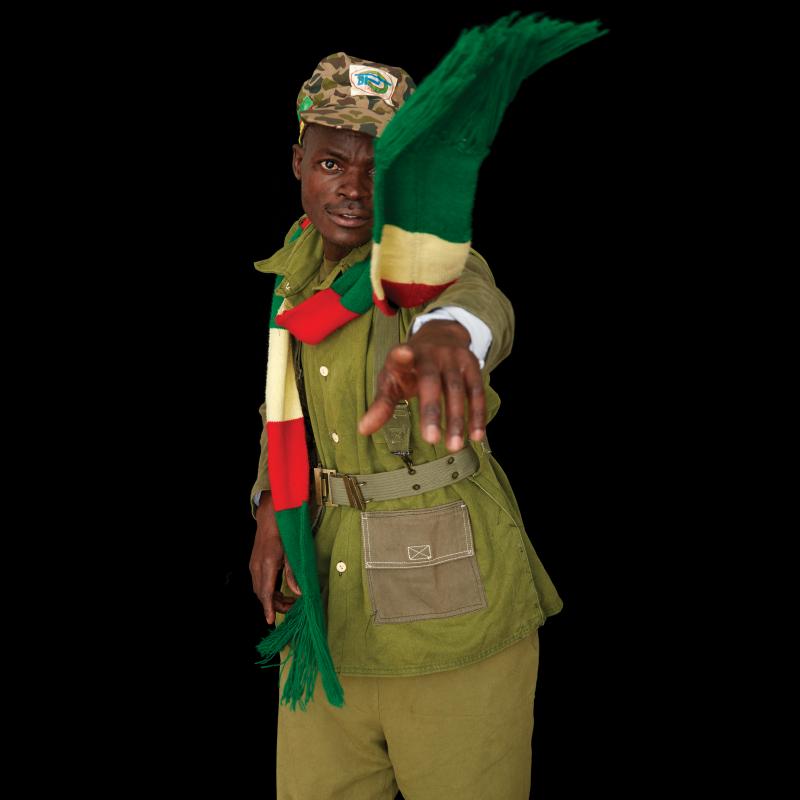 Q: How did newspapers help you develop your skills?
A: I started out with very unexciting assignments in the suburbs of Chicago, like photographing the local beekeeper when it wasn't even bee season. Eventually I moved up to be one of the main news photographers. In 2000 I worked on a big story about problems in the airline industry, and it won a Pulitzer Prize.
Q: When 9/11 happened, what compelled you to want to photograph it?
A: I saw the news and called my editors at the Tribune before I even got to the office and said, "What can I do?" They said, "Pack your bags and drive to New York." I was in my car within the hour. Pete Souza, who went on to become President Obama's photographer, was part of the team from the Tribune there, so we worked together; I was less experienced. I was focusing on the families who were trying to find their loved ones. I photographed Lisa Beamer, the wife of Todd Beamer, who was on United Flight 93 and said, "Let's roll." Just a couple of days after it happened, I went to their house in New Jersey. I was really impressed and moved by Lisa's strength and equilibrium in that situation and the bravery she showed by allowing people into her home and sharing the story.
Q: Suddenly, it felt like the world had changed. How did your experiences covering 9/11 change you?
A: I wanted to do more. I went back to Chicago and asked the paper to send me overseas and let me cover the war in Afghanistan. They didn't send me to Afghanistan right away, but they did send me to cover the conflict between the Israelis and the Palestinians, and then to cover Iraq before the invasion. I spent two years in Iraq and went to Afghanistan several times. There were some other women covering this, although we were certainly the minority. We stuck together.
I was a conflict photographer, so sometimes I was in danger, but you kind of get used to it. And as a journalist, you know you can leave, whereas most people who are living in that situation can't. People had to live their normal lives around the chaos.
Q: What got you interested in the child bride problem?
A: I had decided to leave the Tribune and become a freelancer so I could cover more of the civilian stories. Since 9/11, I had been interested in people whose lives are transformed when something awful happens. In Iraq, people were just going about their lives, and then this huge invasion happened and their lives were completely upended. One theme of my work has been how you survive when so many things that are not your fault are out of control.
The first girls I met who were affected by child marriage were in Afghanistan. I had an assignment for Marie Claire magazine to look into the phenomenon of girls who were setting themselves on fire. Many of these girls were forced into marriage between the ages of nine and 11. They had traumatic experiences and survived a lot of abuse, so they were choosing to end their lives. They would give reasons like, "I didn't make the tea hot enough, so I set myself on fire," but that's not a rational response. That shows the fear they felt.
Q: What was the outcome of that story?
A: The girls' families gave us permission to photograph because they wanted change. The article helped raise $20,000 for the hospital that treated the girls, and additional fundraising helped make it the top burn ward in the country. I learned so much about how child marriage is related to most of the issues that girls face, including lack of education; poverty; genital mutilation, which is done in preparation for marriage; and the marriages themselves, which are basically forced labor and servitude. When these girls give birth at a young age, they are more likely to die during childbirth. Their children are more at risk of having problems like cerebral palsy, because they have obstructed labor. I figured that if we could raise the age of marriage, we could have a positive impact on all of those issues.
"I hope the progress we're making in this country makes its way to places in the world where girls are the most vulnerable."
Q: This cause became a long-term project of yours. What led you to start your nonprofit organization Too Young to Wed?
A: The nonprofit was formed officially about three years ago. But it started when a National Geographic article with that title was published in 2011. Then I did a campaign with the United Nations Population Fund. My mother passed away in 2012, and a friend's fiancé was killed in Libya. We were grieving and wanted to do something positive, so we started the nonprofit together. There's a lot of energy that comes with grief, and I think we both wanted to turn that into something positive and build something beautiful.
Q: What kind of effect is your nonprofit having?
A: We've seen people start to take the issue of child marriage much more seriously, and many organizations have done fundraising using my photographs. I recently learned that one of my photographs was the impetus for a multimillion-dollar program in Sierra Leone. That's what you want to happen when you cover important underreported social issues. But I found that often the girls who shared their stories were not the beneficiaries. I wanted to make sure we could give back to them and their communities as well, because they wanted change and were open to it, which is why they allowed the photographs to happen in the first place.
We're teaching girls to do photography and sponsoring scholarships. This will give us a different way to keep the issue in the news, because the girls can tell their own stories through their photographs. That's the holistic approach we have for documenting the issue of child marriage. It's not just about the initial documentation and reporting; it's about what happens afterward.
Q: What led to your interest in another group often targeted for violence and abuse: people with albinism?
• Read more stories from The Rotarian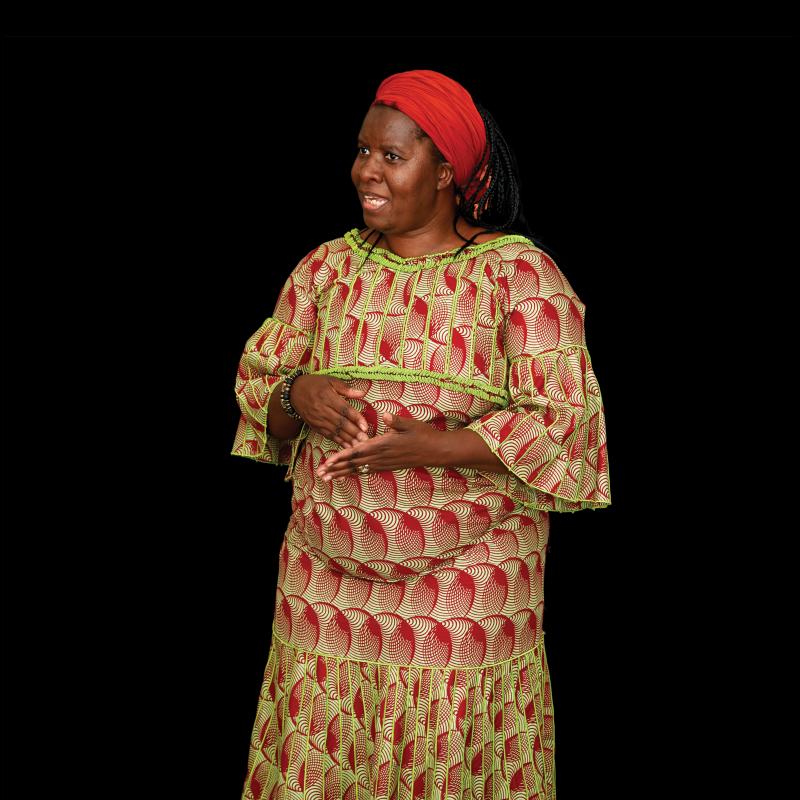 A: I had heard about people with albinism being vulnerable to attacks in Tanzania. So I went and photographed people there. The story ran in the June 2017 issue of National Geographic.
My husband, Bryan, and I were in the process of adopting, and we learned that many kids from China with albinism are available for adoption for several reasons. People with the condition are often blind, so if you're a poor family working in the fields and have a child who is legally blind and can't be in the sun, that's a problem. On top of that, they had the one-child policy until 2016. We adopted two children with albinism in 2017. Lotus is four and Forest is eight. Those are translations of their Chinese names.
Having adopted legally blind children made me wonder as a photographer if they would even be able to understand what I do, but they can. They can see pretty well when they hold things up close to their face. They love photography. It snowed this morning, and my daughter asked me to take a picture of it for her.
Q: Any advice for us amateur cellphone photographers?
A: Cellphones are easy and convenient, but they're just not good enough, from a quality point of view. It can be helpful to download an app that allows you to get a raw image, instead of the image processed by the phone to make the file size small. We use Camera+, but there are different apps that give you more depth in your images. For the pictures that are really important to you, make sure you have large file sizes, which a good camera will allow. Treat those shots with the specialness they deserve.
Also, take your time and let the moment unfold. Normally that's what's going to make your pictures of people the most interesting and the most natural. I think what people respond to in my pictures is the empathy. I don't think it's some spectacular technical skill. I'm actually not a very technical photographer, but I'm good at trying to tell someone else's story. When you're photographing your own life, you're telling your story for your children and your grandchildren. You should take it seriously. One of the most beautiful things about photography is the life experiences it allows you to have. You can't ask for a better education about the world or about life in general.
• Read more stories from The Rotarian