Our world
Timing is everything
Tony Riggio is a master watchmaker: He repairs fine timepieces, manipulating tiny, delicate gears and springs. Perhaps it's that eye for detail that makes him such a good photographer. In June, Riggio, a member of the Rotary Club of Westport, Connecticut, took first prize in The Rotarian's photo contest for his image of a man in Rabat, Morocco, framed in the doorway of a mosque decorated with tiles and carvings in complex geometric patterns. With the 15 December deadline for our 2019 photo contest approaching, we spoke to Riggio about his advice for other photographers.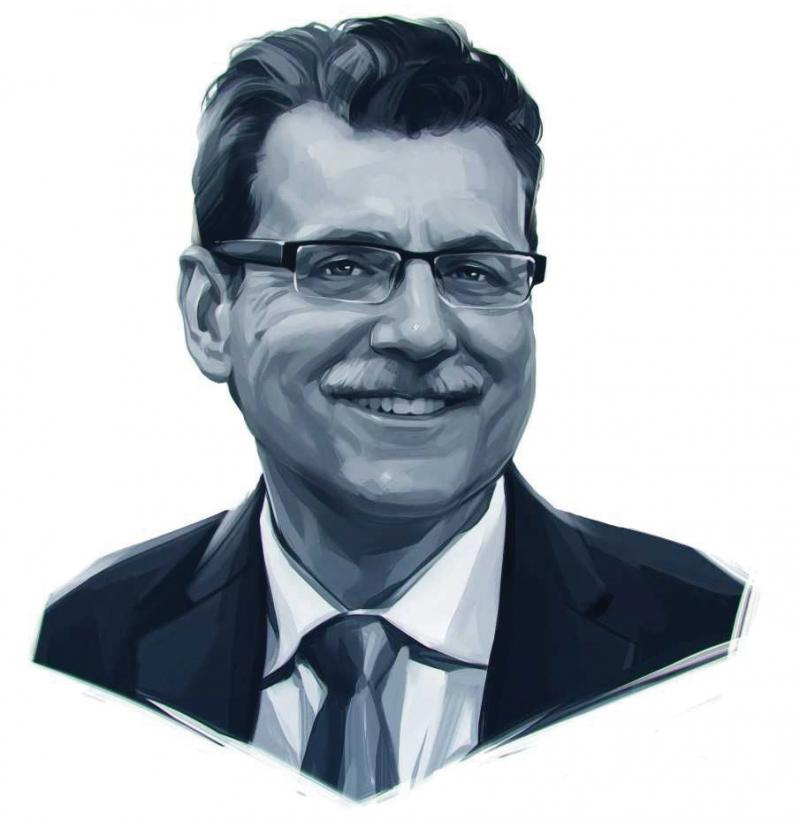 Q: How did your fellow club members respond to your winning our photo contest?
A: After the June issue came out, my Rotary club had our annual event where we recognize members who have achieved Paul Harris Society membership and we bring in all the charities our club supports locally. Before the program started, they announced that I had been awarded first place. It was touching. It's fun to be recognized for something like that, because I'd never won a prize before in photography.
Q: What's your background as a photographer?
A: I guess you'd call me an advanced amateur. I did some professional studio photography work 40 years ago. I go back to the days of developing my own film. Photography is still magical to me, even though we're not working with film anymore. The underlying concepts of light and shadow and framing and proportion are essentially the same. We just do a lot of what we used to do in the darkroom with the computer.
Q: Are you always looking for good shots?
A: Of course I have a camera with me always because of the cellphone, but I also take a small camera with me most of the time, because you just never know. I do a fair amount of macro photography of mushrooms and insects and tiny things close-up — maybe because as a watchmaker, I'm working on little tiny stuff that nobody ever sees. Over the years, I've tried to do more photographs with people in them. Landscapes are beautiful, but we like to look at people. I travel with a youth group, Builders Beyond Borders, and when I show photographs taken on our trips, people want to see that human interaction between cultures.
Q: What tips do you have for making a good photograph out in the world?
A: The rule of thirds says that you should divide the frame into three sections, vertically and horizontally, and that the intersections of the dividing lines give you places in the photograph to put interesting things. That seems kind of mechanical, but it is useful. You don't want to have everything dead center; you want to space out visual interest to the left and right. For landscapes, shoot in either the early morning or the late afternoon. Midday sun is too harsh. When you're traveling or on a project, though, you've got to shoot when the moment happens. Then you can use filters and things like that to make the light do what you want it to do. Photography is basically a painting of light.
— Hank Sartin
• Enter our photo contest through 15 December. Read more stories from The Rotarian.