Philanthropy matchmakers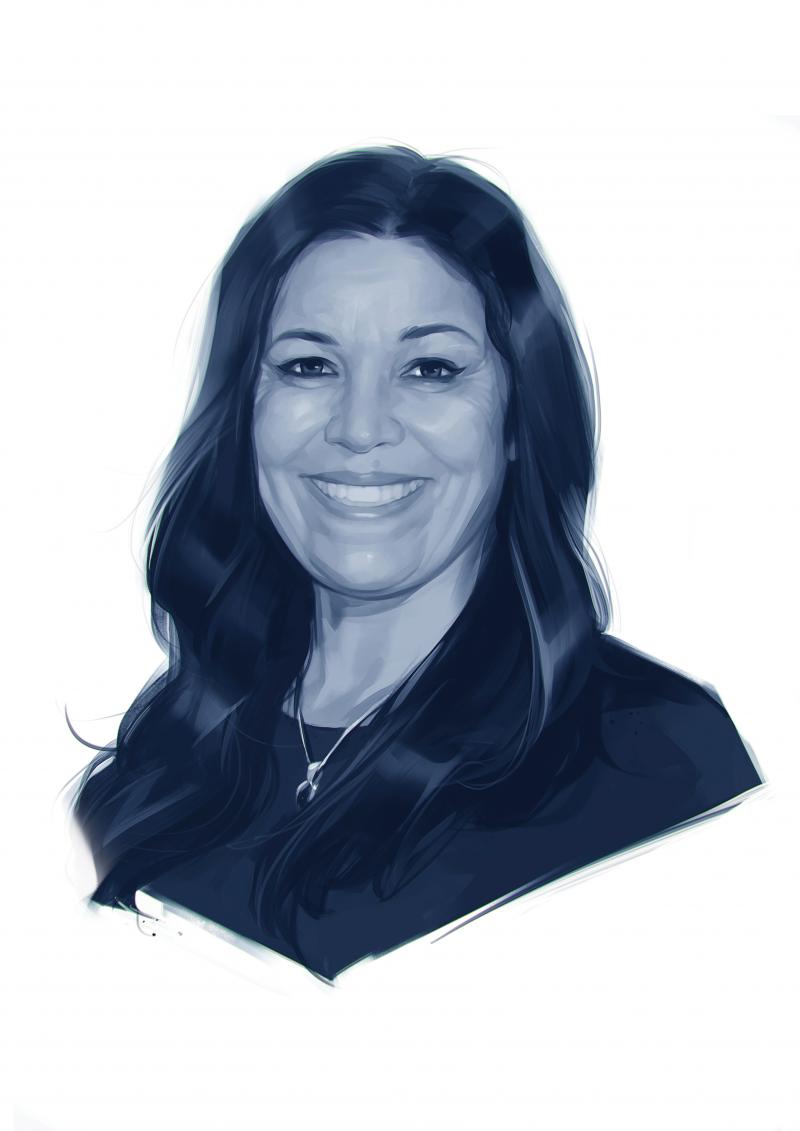 In 2010, on their first date, Fatima Lahmami Langlois and Jean Gagnon found themselves talking about philanthropy. "We were romantically discussing volunteer work," recalls Lahmami Langlois, a member of the Rotary Club of Montreal. They were nearing retirement and looking ahead to the next chapter of their lives.
They hit it off, and their partnership has been more than romantic. In 2013, they formed Fondation Coup de Coeur (FCC), which set a goal of providing clean drinking water to 300,000 beneficiaries by 2020. Gagnon, who is also a member of the Montreal club, had a background in road construction and drilling. Lahmami Langlois, who grew up in the small town of El-Hajeb in Morocco, understood the importance of clean drinking water.
As of March, FCC has installed water supply and filtration systems serving about 262,000 people; a third of the organization's budget is dedicated to Rotary-led projects. FCC also helps connect clubs that want to team up on larger water projects.
THE ROTARIAN: How did you and Jean Gagnon decide on a focus for your organization?
Lahmami Langlois: After studying several areas of intervention in which we could have maximum humanitarian impact — water, health, and education — we decided on water. Half of the world's hospital beds are occupied by patients suffering from waterborne diseases. More than a billion people don't have access to clean drinking water. That's very disturbing in the 21st century.
TR: How did growing up in Morocco shape your interest in water?
Lahmami Langlois: I was lucky, because the water source wasn't very far from where I lived. I had to walk maybe half an hour in the morning, and half an hour in the afternoon, to get water. The impact on me was really the time that I had to spend fetching the water instead of doing homework for school. I'm 64 now, and that is something I still think about. Later we got running water, and that simplified my life tremendously. Some women still must walk 10 kilometers a day to get water.
TR: How did FCC become a matchmaker for water projects?
Lahmami Langlois: As a result of our involvement in many successful projects, Rotary clubs approached us for advice. Today, with all the experience accumulated, the Rotary Club of Montreal and FCC have become brokers and consultants for international water projects. If a Rotary club or an investor wants to become a partner in a successful international water project, we can present them with a dozen high-impact projects that will be executed in a short time.
For example, in 2014, during the Uniendo America Project Fair in Guatemala, we met a Rotarian from Peru who was looking for an international club to undertake a water project in his country. We then contacted Christian Leblanc from the Rotary Club of Amos, Quebec. The clubs worked together, and the result was a project in the village of Santa Rosa, Peru.
TR: How do you choose water projects to work on and promote?
Lahmami Langlois: We have a list of criteria, including whether there is a reliable host club willing to undertake the project and ensure its sustainability. First of all, of course, the project has to come from the community. You cannot impose a project on a community if they don't want it. Maybe what they need is water, but maybe they need something else too. You sit down with the people and ask them. Let them talk. Most of the time, in those remote villages, the first thing they say is, "We need a source of water." But don't impose your ideas on people; let them tell you what they need.
—Nikki Kallio
This story originally appeared in the July 2019 issue of The Rotarian magazine.