Business leader Samuel Owori will become first Ugandan to head Rotary International
EVANSTON, Ill., USA (5 October 2016) — Samuel "Sam" Owori of Kampala, Uganda was today confirmed president-nominee of Rotary International - a humanitarian service organization that unites leaders committed to improving lives and bringing positive, lasting change to communities around the world.
As a member of the Rotary Club Kampala, Uganda for 38 years, Owori says, "Rotary has become a way of life for me – with the intrinsic value and core belief in mutual responsibility and concern for one another as a cornerstone. I feel immense satisfaction knowing that through Rotary, I've helped someone live better."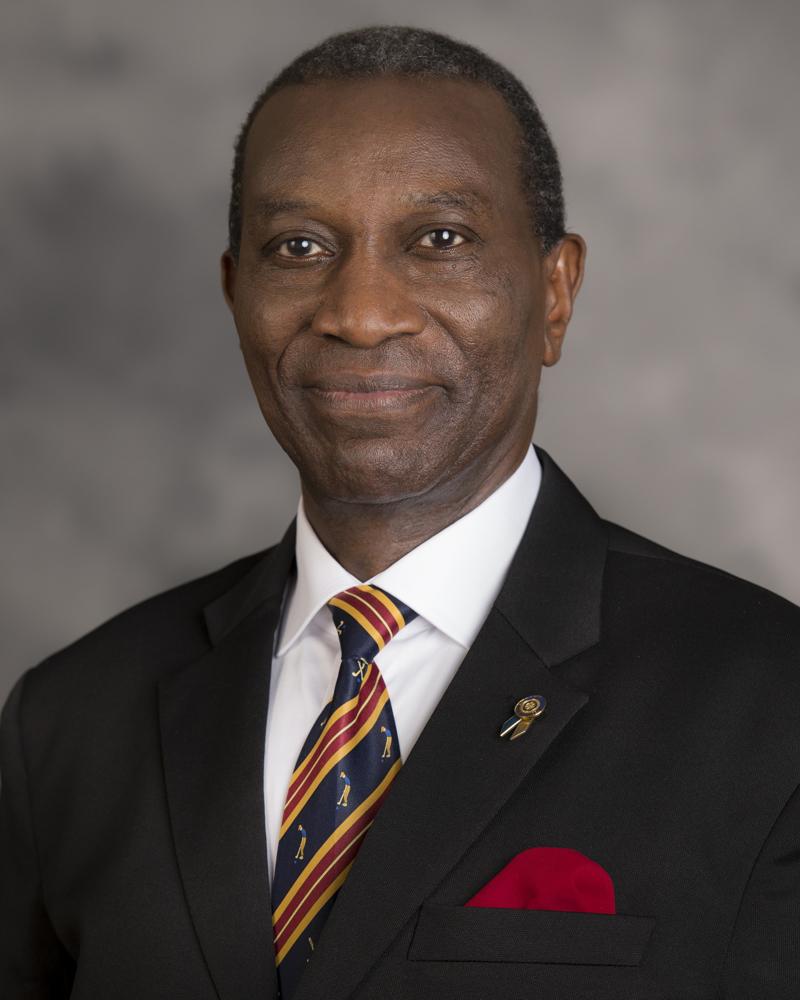 During his one-year term as Rotary's 108th president beginning on 1 July 2018, Owori will focus on building membership worldwide and increasing visibility and understanding of Rotary. He's played an instrumental role in growing the number of clubs in Uganda from nine to 89 over the course of 29 years. "Today more than ever, the world needs to know and understand Rotary's impact and values of advancing international understanding, goodwill and peace," says Owori. "We are all too busy and we've lost our patience. Through friendship and service, membership in Rotary offers countless ways to connect and create meaningful change in your community, as well as opportunities to see the world through a more global lens."
Rotary members throughout the world take action to make communities better. They contribute their time, energy and passion to carry out impactful and sustainable projects in the areas of peace and conflict resolution, disease prevention and treatment, water and sanitation, maternal and child health, basic education and literacy, and economic and community development.
As president, Owori will oversee Rotary's top humanitarian goal of eradicating the paralyzing disease polio. Rotary launched its polio immunization program PolioPlus in 1985, and in 1988 became a spearheading partner in the Global Polio Eradication Initiative with the World Health Organization, UNICEF, U.S. Centers for Disease Control and Prevention (CDC), and was later joined by the Bill & Melinda Gates Foundation. Since the initiative launched, the incidence of polio has plummeted by more than 99.9 percent, from about 350,000 cases a year to 26 confirmed to date in 2016. Rotary has contributed more than US $1.6 billion and countless volunteer hours to immunize more than 2.5 billion children in 122 countries.
Owori is chief executive officer of the Institute of Corporate Governance of Uganda. Before that, he was executive director of the African Development Bank, managing director of Uganda Commercial Bank Ltd., and director of Uganda Development Bank. He has studied law, employment relations, business management, corporate resources management, microfinance, and marketing at institutions in England, Japan, Switzerland, Tanzania, and the United States, including Harvard Business School.
About Rotary
Rotary brings together a global network of volunteers dedicated to tackling the world's most pressing humanitarian challenges. Rotary connects 1.2 million members of more than 35,000 Rotary clubs in over 200 countries and geographical areas. Their work improves lives at both the local and international levels, from helping families in need in their own communities to working toward a polio-free world. To access broadcast quality video footage and still photos go to: The Newsmarket.
###
Media Contact: Stéphanie Tobler Mucznik, email or call +41 44 387 71 16