Our World
Community trust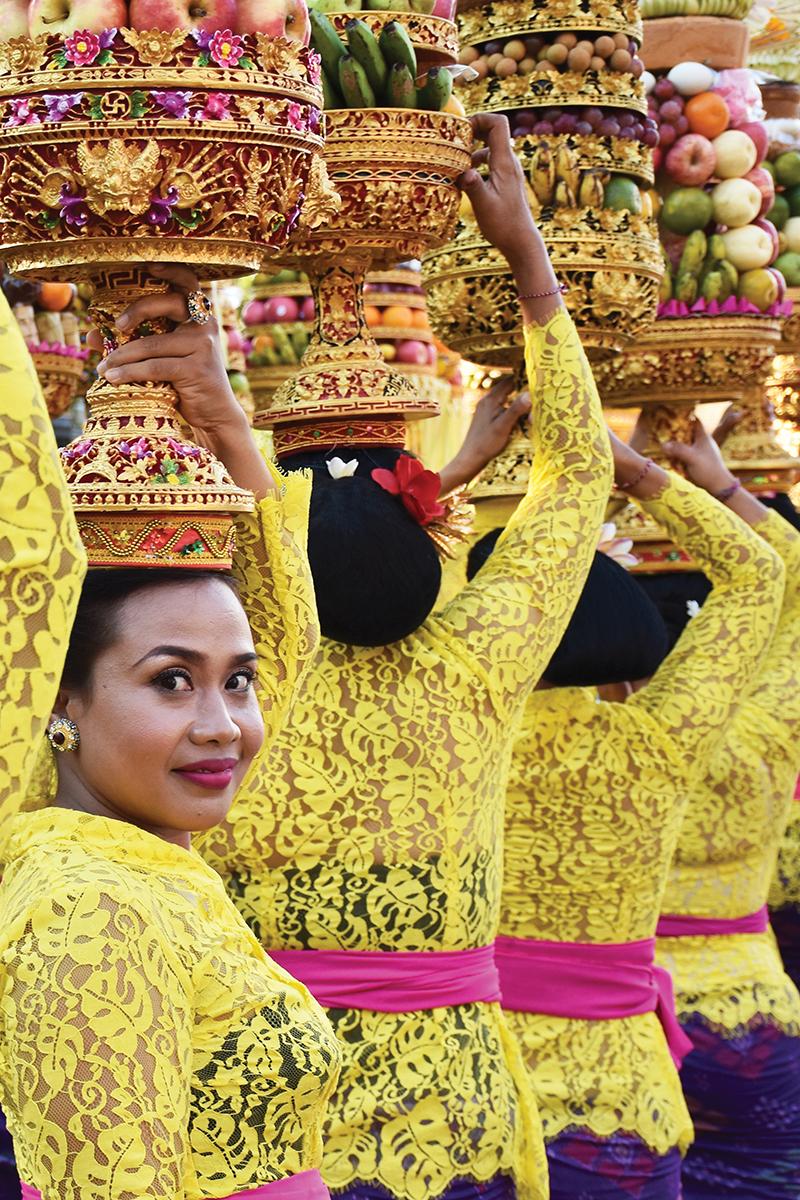 Living in paradise can make it easy to overlook privation, says Tika Dewi. Growing up in Selasih, an emerald haven of rice paddies and ravines in the interior of Bali, Tika was 10 years old before her family got their own toilet. Villagers bathed in a river. "Shoes were a fancy thing," she says. "One pair was enough for one year, and if we were lucky, they lasted three years." Her father, a minibus driver, operated the community's diesel generator, which powered the family's television, which — as one of only three in the community — was a magnet for neighbors and friends.
"Bali has a strong social culture," says Tika, president of the Rotary Club of Bali Ubud Sunset. "We take care of each other. We trust each other. Balinese put honesty first. Even with strangers, we never think badly about other people."
After Tika and her husband, Kadek Raharja, joined Rotaract in 2008, they got involved in local projects: He trekked through rugged terrain to assist Rotarians who were constructing gravity-fed water systems for subsistence farmers in remote northeastern Bali; she gathered clothing donations for the families and, with baby in tow, helped out at a weekend school library run by their Rotaract club.
"Before the water project, every morning the women walked two hours each way to get a bucket of water for the whole family," says Tika. Rotarians have completed 17 projects, including the gravity-fed water systems and wells. "Now these women are thinking about other things to do to improve their family life," Tika says.
Tika joined the Rotary Club of Bali Ubud Sunset about three years ago and has embraced her club's environmental awareness campaign, which is centered on waste separation. Despite the Balinese philosophy of harmony with nature, litter — single-use plastics in particular — is a serious problem on the island. "It is so sad to see our river and our riverbank full of plastic," she says. "It will be a long effort to deal with waste management here, not a short project."
Her zeal for helping people has not gone unnoticed in her club of 18 members, who nominated her to be club president. "I had never thought about it. It's an honor," she says. "The question I asked of all the members was, 'Do you really trust me?'" There are plenty of reasons they do.
— BRAD WEBBER
• This story originally appeared in the June 2020 issue of The Rotarian magazine.