Our Clubs
High profile
Rotary Club of Seoul, Korea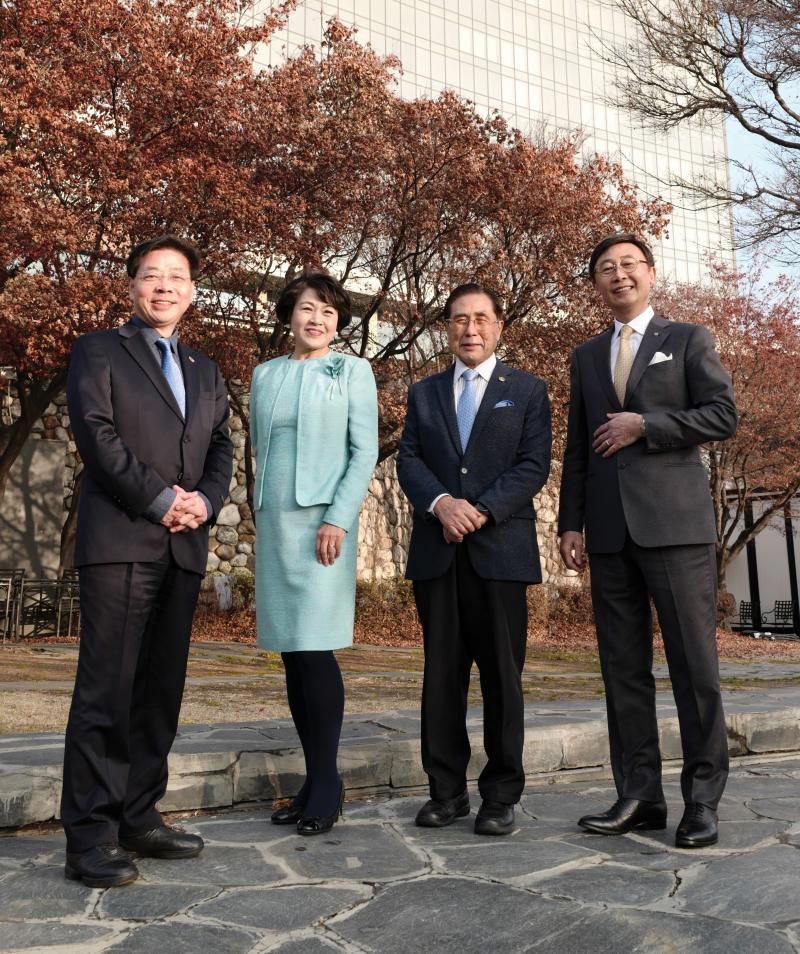 Sprawling along the banks of the Han River, Seoul is a city of ultramodern towers juxtaposed with old-world palaces; of forested hills set amid a sea of concrete and steel. Home to almost 10 million people, its neighborhoods reflect tradition as well as cosmopolitan influences. Restaurants specializing in tabletop-grilled samgyeopsal share back-alley real estate with hipster-inflected coffee roasters and craft breweries. In the high-end district of Gangnam, the well-heeled shop luxury brands while office workers end their days at roadside bars for rounds of soju.
South Korea has changed dramatically over the past half-century. In the wake of the Korean War in the 1950s, its populace was among the poorest in the world. Today, it's among the most prosperous and high-tech places on the planet. The change has happened so fast that those who remember the war period sometimes struggle to comprehend it. Song-Hyon Jang, 80, a member of the Rotary Club of Seoul, has vivid memories of cold and hunger. "Korea has come such a long way," he says. "I never dreamt it would become so affluent."
The history of the Rotary Club of Seoul in many ways parallels the trajectory of South Korea itself. The first club on the Korean peninsula, it was chartered in 1927, when Korea was under Japanese occupation. It was originally known as the Rotary Club of Keijo, after the Japanese colonial name for the city. During World War II, the club was disbanded when, as its website states, "the Japanese military put pressure on the government to close down organizations that were deemed to promote Western ideas or culture." It was re-chartered under its current name in 1949. Before, members had been predominantly Japanese; afterward, they were mainly Koreans and Westerners. When war between the North and South broke out in 1950, club meetings shifted to the port city of Busan, which, unlike Seoul, was never overrun by North Korean troops. After the fighting ended, the club returned to the capital.
As South Korea thrived, Rotary did as well: Today, Korea is one of the top countries when it comes to donations to The Rotary Foundation. And the Rotary Club of Seoul has long stood out: Members have included many high-profile business and political leaders, including a former prime minister. In its heyday, the club had a long waiting list to join. "So many prominent members of society have been in this club," says Jang, a past governor of Rotary District 3650. "It has always been very prestigious."
Today with 159 other Rotary clubs in Seoul alone, the waiting list is gone — but the club remains unique. It's the only one in the city that conducts official business in English: Roughly 20 percent of members are foreigners, and many of its Korean members, including Jang, have lived abroad.
As South Korea thrived, Rotary did as well.
The club has set a goal of attracting younger members: It sponsors Rotaract clubs at two top universities. In 2015 it launched a satellite club, Seoul-Young Leaders. The members conduct their own meetings and community service activities but also attend Rotary Club of Seoul events. The goal is to overcome the generation gap that has prevented many young professionals from joining Rotary. "The idea is that when they turn 40, they transition into the Rotary club itself," says Rob Vlug, a Dutch national who is the current president of Seoul-Young Leaders.
The club itself is modernizing, too. Meetings used to consist of weekly lunches at the Grand Hyatt hotel. But the routine became monotonous, so today, the club holds lunch meetings only once per month. Other meetings include a social dinner organized by an individual member, a cultural event, and a meal that club members provide and serve to homeless people. "We wanted to make a program that's more interesting and that everyone could attend," says club member Sugar Han.
The Seoul club is also active in the global sphere. It has maintained a nearly 40-year partnership with the Rotary Club of Osaka, Japan, and facilitates exchanges for Japanese and Korean students. During Jang's term as governor in 2008-09, District 3650 established sister relations with District 3292 in Nepal and Bhutan. Since then, the club has played a leading role in projects in both countries, including a district-level project that trained eight young women from rural Nepal as midwives and later helped them start small health care posts in their villages. Jang, who has been traveling to Nepal since the early 1980s, says the main goal is to combat the high rates of infant and maternal mortality in that country.
On a hot and humid July evening, Jang joins fellow club members for dinner at a newly opened Gangnam hotel. Soft jazz plays as Rotarians make trips to the French-style buffet and celebrate member S. David Chang's just-concluded term as district governor. After a recap of the year, discussion shifts to the goals and challenges that lie ahead — including where the club wants to be in 2027, when the oldest Rotary club in Korea will commemorate its 100th anniversary.
— JONATHAN W. ROSEN
• This story originally appeared in the March 2020 issue of The Rotarian magazine.