Mind matters: Interactor shares her wisdom about mental health
By Diana Schoberg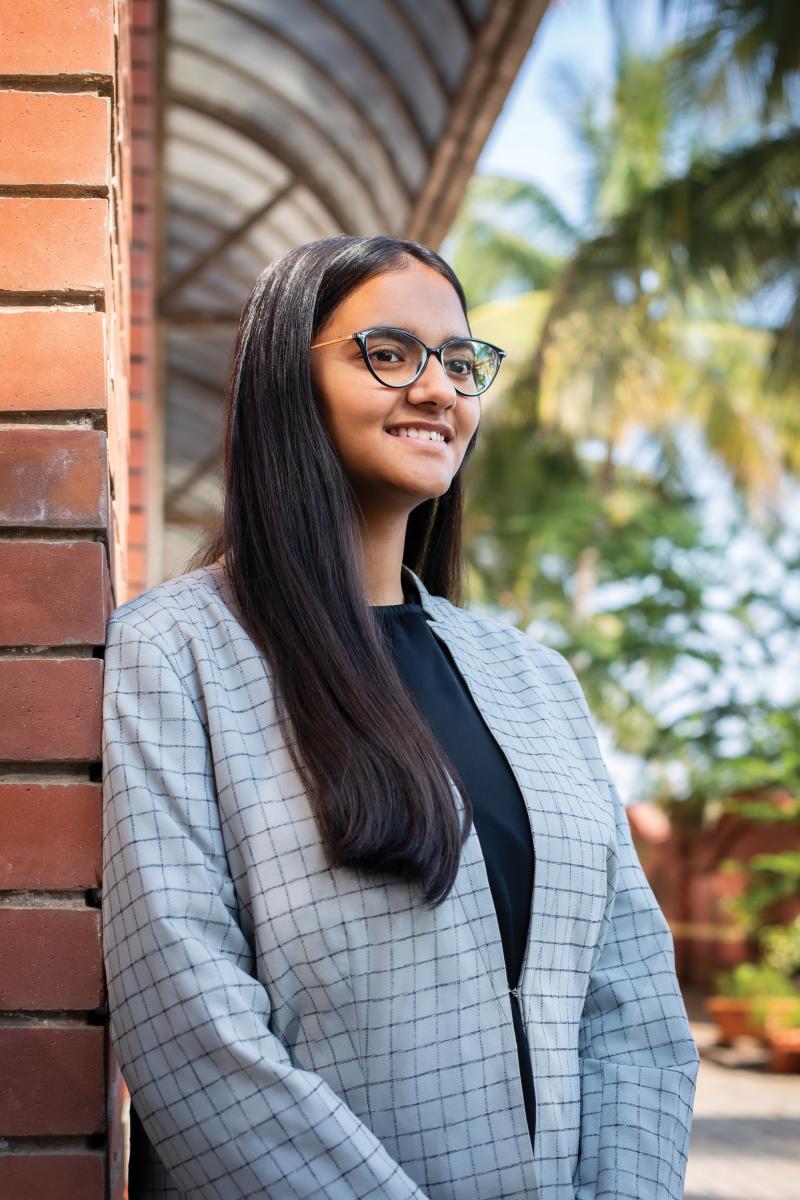 Sara Pimprikar has seen her high school friends stressing out during exams or over important papers or projects. She's occasionally felt that way herself. "If I see one of my classmates is troubled, I try to talk with them," says the 17-year-old, who is a member of Interact Club of Wisdom High International School, Nashik, India. "Sometimes all they need is a listener, but sometimes they need help."
About 1 in 7 people from ages 10 to 19 experience mental health conditions, and depression, anxiety, and behavioral disorders are among the leading causes of illness and disability for that age group, according to the World Health Organization.
Pimprikar's mother, Aabha, is a member of the Rotary Club of Nasik Grapecity and the founding president of District 3030's Action Group on Mental Health Initiatives. When Pimprikar overheard her mother talking about the group, "it plucked a string with me," she says. She volunteered to create Instagram video clip reels for the group and began writing for Mind Matters, the group's monthly newsletter. "Mental health is a stigmatized issue," she says. "As a society, it is our responsibility to talk about it more openly."
Pimprikar's work on mental health and her involvement in her Interact club led to her selection by the Rotary Action Group on Mental Health Initiatives to speak at Rotary Day with UNICEF in March 2022 on a panel devoted to mental health and positive well-being. The session was moderated by Zeinab Hijazi, UNICEF senior mental health technical adviser.
"It is absolutely OK if you are facing issues related to mental health," says Pimprikar. "The only thing you need to understand is there is treatment available. You can always reach out. You don't have to go through it alone."
This story originally appeared in the February 2023 issue of Rotary magazine.
Members of the Rotary Action Group on Mental Health Initiatives have a passion for improving the mental health of our communities and building friendships.