Lending a helping paw to veterans
When Gil Igleheart and Dick Mellinger heard that veterans suffering from post-traumatic stress disorder (PTSD), including many from their own generation, were being helped by service dogs, they knew they had to get involved.
Neither Igleheart nor Mellinger, both in their late 60s and at the time members of the Rotary Club of Cayucos-Seaside in California's Central Coast, served in the military, but they had friends who had served and had come home troubled and scarred.
So in January 2016, they laid the foundation for the nonprofit organization known today as Pawsabilities for Veterans.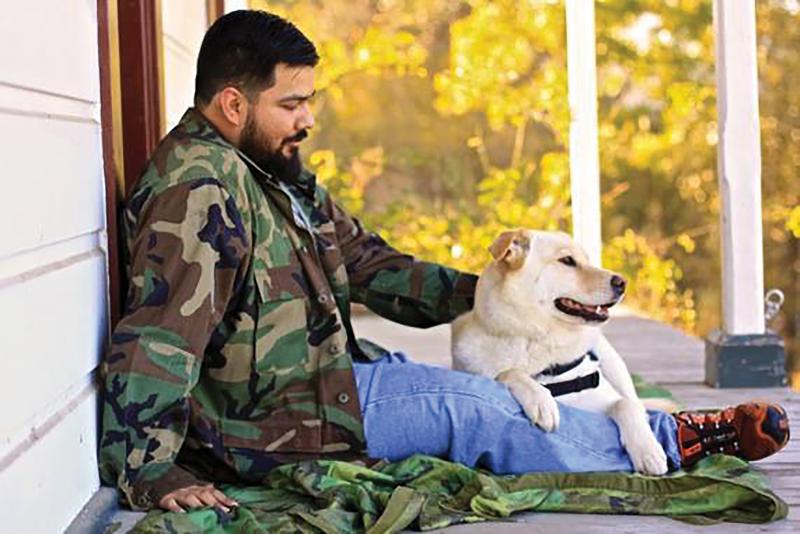 Although service dogs can help ease symptoms, they are not currently covered by health insurance in the United States. The Veterans Affairs Department provides service dogs for veterans with certain physical disabilities, but not for veterans with PTSD. The VA acknowledges that dog ownership can improve mood and reduce stress, but is waiting for reliable clinical research to confirm and detail the benefits of service dogs for veterans with mental health problems. In the meantime, the costs are paid by a patchwork of nonprofits such as Pawsabilities for Veterans.
Pawsabilities for Veterans leaves the training and placement of the animals to another Central Coast organization, New Life K9s. This nonprofit trains dogs and then places them free of charge. In order to cover the expenses for each placement, it turns to groups such as Paws-abilities for Veterans.
Nicole Hern and her team at New Life K9s train the dogs to wake their PTSD sufferers from nightmares and calm them when they are anxious. Hern says she can always tell when she is out with a veteran who becomes anxious: "They're usually touching their dog a lot more, because that helps ease that anxiety."
–Katya Cengel
• Read more stories from The Rotarian