Japanese diplomat earns Rotary alumni award
The recipient of this year's Rotary Alumni Global Service Award is Dr. Sadako Ogata, a former Ambassadorial Scholar and a past United Nations High Commissioner for Refugees.
Born in Japan to a family of diplomats, Ogata was drawn to studying international relations after Japan's defeat in World War II. When she began graduate studies at Georgetown University in Washington, D.C., USA, in 1951, she was part of the second class of Rotary Scholars from Japan.
"During that period, I also learned about the importance of community service and broadened my perspectives and experiences thanks to various exchanges with Rotarians," she says. "The Rotary motto of Service Above Self has left a deep impression and has guided me ever since."
After completing her doctorate at the University of California, Berkeley, Ogata returned to Japan to teach at International Christian University, which now hosts a Rotary Peace Center, and Sophia University, where she taught until accepting the post of United Nations High Commissioner for Refugees (head of UNHCR, the United Nations refugee agency) in 1991. She also represented Japan at the UN General Assembly, served at the Permanent Mission of Japan to the United Nations, and chaired the UNICEF executive board.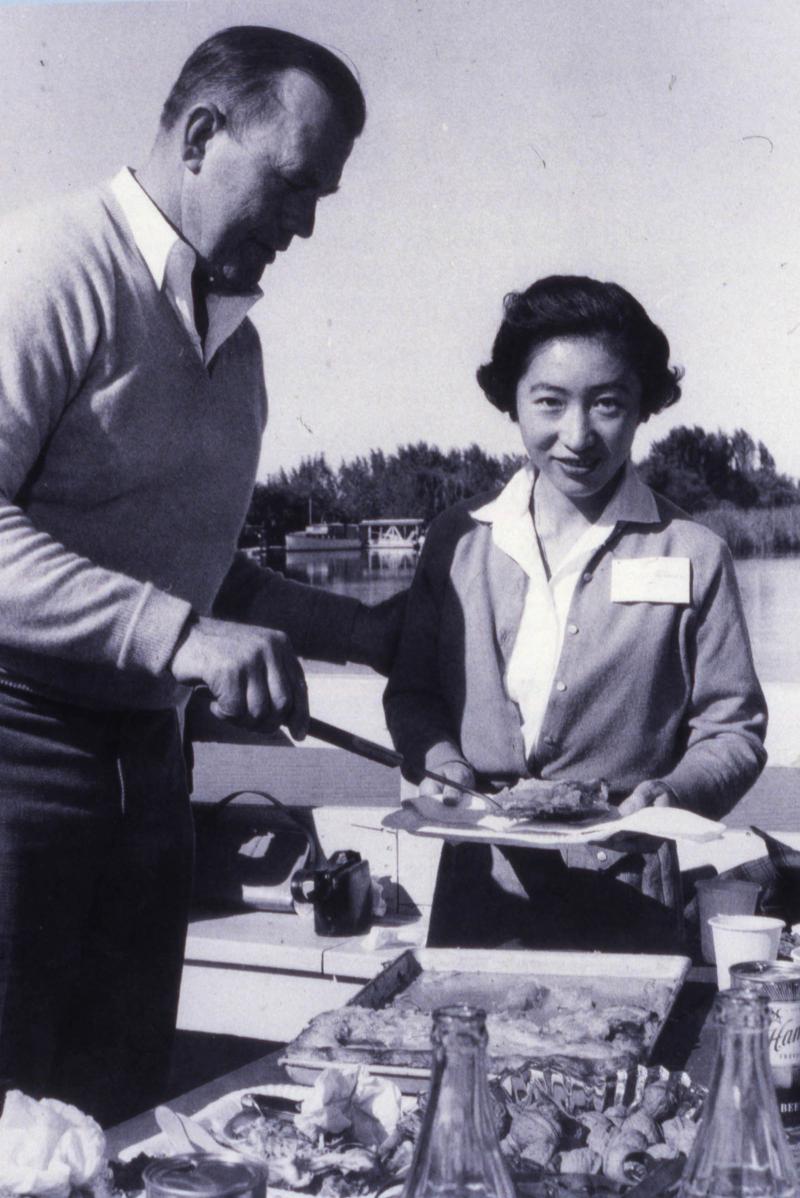 During her decade-long tenure with UNHCR, Ogata helped refugees who fled the Gulf War, the ethnic conflicts in Rwanda and the former Yugoslavia, and Cold War-era strife in Afghanistan and former Soviet satellites. She has been credited with expanding UNHCR's budget and staff and strengthening its relations with the UN Security Council by emphasizing the link between refugees and international security.
"Protecting refugees is — by its nature — controversial," Ogata has said. "Carrying out this dynamic and action-oriented function requires us to challenge the sovereign preserve of states to deal with non-citizens and, in some instances, their own people."
Since leaving UNHCR in 2000, she has remained active in government and international affairs, serving as co-chair of the UN Human Security Commission and as a special representative of the Japanese government in Afghanistan. She led the Japanese International Cooperation Agency for two terms and advised then-Prime Minister Junichiro Koizumi.
Her government work has shown her the power of private citizens and civic groups to effect change.
"We live in a rapidly changing world," Ogata says. "As the world is confronted with threats more complex than ever before, the role of civil society and the linkages among people has become more important than ever."
The award for Rotary Alumni Association of the Year went to the Alumni Association of Rotary District 1210 in England. These alumni regularly visit club meetings and district events, and they lead a project to provide children's books to homes across the district.