Rotary's Partnership with the Institute for Economics and Peace
---
Peace is more than the absence of violence — it's creating and sustaining societies that allow all people to flourish. By collaborating with the Institute for Economics and Peace, Rotary is able to offer members the resources and tools they need to become effective peacebuilders in their communities.
---
When Rotary members volunteer their time and skills — whether they're approving economic development grants to support local businesses, installing bathrooms to help students stay in school, or building accessible playgrounds that every child can use — they're investing in their communities.
And what all Rotary projects have in common is that ultimately, they contribute to a more peaceful society.
This is Positive Peace — when we create communities where neighbors can thrive socially, emotionally, and economically. Positive Peace is not simply a lack of conflict; it's the active effort to create equitable and resilient societies where people can reach their potential.
Rotary's partnership with the Institute for Economics and Peace (IEP), an organization dedicated to the study of peace, strengthens our commitment to creating this kind of world and to empowering effective peacebuilders.
The eight Pillars of Positive Peace are:
Low levels of corruption

Acceptance of the rights of others

Free flow of information

Sound business environment

High levels of human capital

Equitable distribution of resources

Good relations with neighbors

Well-functioning government
Learn more about Positive Peace and Rotary's partnership with IEP.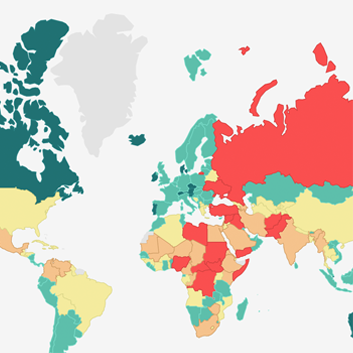 Become a peacebuilder
Your journey begins with the Rotary Positive Peace Academy — a free, self-guided course where you can learn about Positive Peace and how to integrate its principles into your club's work.
Once you have that foundation, share your knowledge with your fellow Rotary members. You can use the Positive Peace and Rotary presentation and facilitator guide to start conversations about peace in your club and district.
When you begin to plan a service project, start by hosting a Positive Peace workshop. This can help you start a discussion about the community's needs and how Positive Peace can help you meet your goals. Download our handbook for ideas about planning a meaningful and effective Positive Peace event. You can apply for district or global grant funding to offset the costs of these workshops.
Then, as you develop your project, think about how the principles of Positive Peace can guide your activities.
We can help! If you would like advice, we can connect you with the global network of Positive Peace activators — local experts who can provide guidance and take part in your in-person training or community workshop.
Contact the Rotary-IEP partnership coordinator for assistance.