Indian real estate investor donates $14.7 million to The Rotary Foundation
By Ryan Hyland
Saying that Rotary is "transparent and honest," Indian real estate investor Ravishankar Dakoju, and his wife, Paola, recently donated US$14.7 million (₹1.06 billion) to The Rotary Foundation.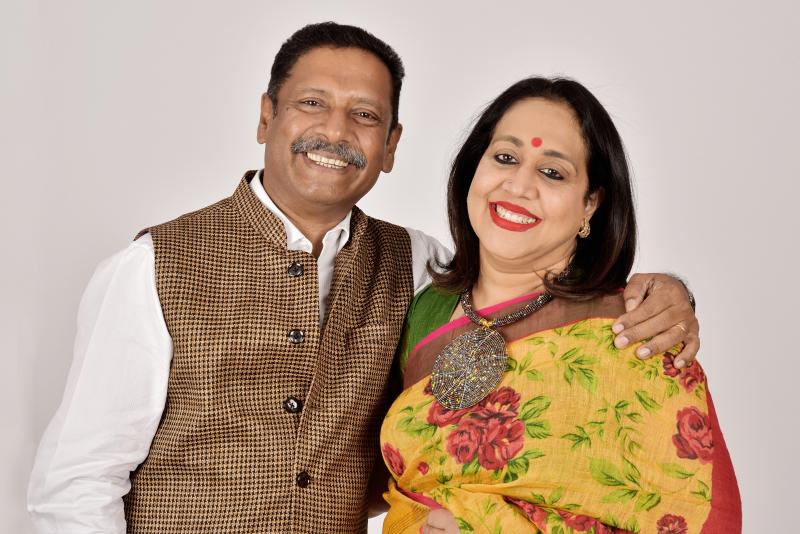 Ravishankar, a senior member of the Confederation of Real Estate Developers' Associations of India and president of the Rotary Club of Bangalore Orchards, Karnataka, India, announced the gift during the installation of District 3190 (Andhra Pradesh and Karnataka) leaders on 1 July.
His donation is one of the largest gifts in the Foundation's history.
"I am delighted to make a meaningful contribution of my life's earnings toward the six areas of focus, including community development, education, health, and sanitation," Ravishankar said. The gift will establish a named endowed fund within the Foundation to support high-impact and sustainable humanitarian and educational projects.
Foundation Trustee Chair Ron Burton says Ravishankar's gift is "extraordinary and truly transformational, not just for those who will benefit from the Rotary projects funded by the gift, but also for our Foundation, as it encourages other Rotarians to think big and select Rotary for their charitable giving."
Ravishankar said his charitable interests particularly include helping people in India, women's empowerment and social harmony.
"For me, Rotary has been a learning experience. It's like a buffet: It's up to you what you want to take from it," says Ravishankar. "Rotary gives you the opportunity to make change."