Rotary History
The roots of Rotary's polio eradication efforts
On 29 September 1979, volunteers administered drops of oral polio vaccine to children at a health center in Guadalupe Viejo, Makati, Philippines. The event in metropolitan Manila was arranged and attended by Rotarians and delegates from the Philippine Ministry of Health.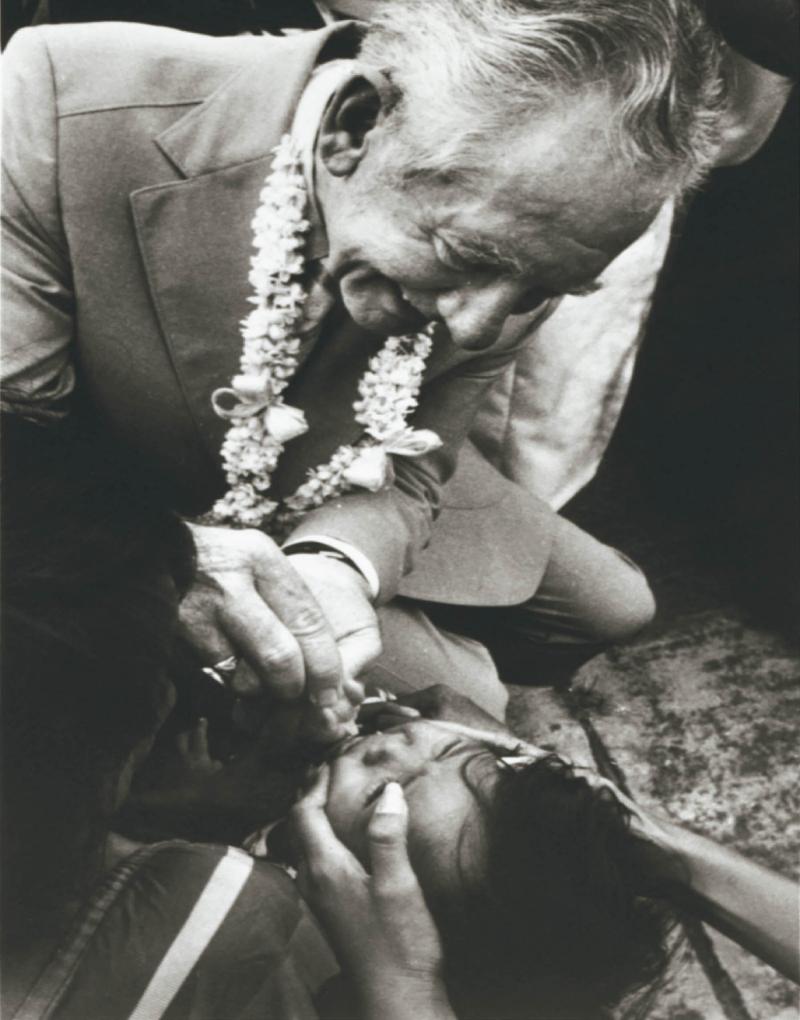 When James L. Bomar Jr., then RI president, put the first drops of vaccine into a child's mouth, he ceremonially launched the Philippine poliomyelitis immunization effort. Rotary's first Health, Hunger and Humanity (3-H) Grant project was underway.
Bomar and Enrique M. Garcia, the country's minister of health, had earlier signed an agreement committing Rotary International and the government of the Philippines to a joint multiyear effort to immunize about 6 million children against polio, at a cost of about $760,000.
In a 1993 interview, Bomar reminisced about the trip. He recalled how the brother of one of the children he had immunized tugged on his pant leg to get his attention and said, "Thank you, thank you, Rotary."
The project's success led Rotary to make polio eradication a top priority. Rotary launched PolioPlus in 1985 and was a founding member of the Global Polio Eradication Initiative in 1988. Through decades of commitment and work by Rotary and our partners, more than 2.5 billion children have received the oral polio vaccine.
• Watch Past RI Director M.A.T. Carapas speak at the event
• Interactive timeline of Rotary's polio efforts
• Read the latest on Rotary's polio efforts