Rotary History
1962: Interact Takes Action
As early as the 1920s, individual Rotary clubs supported youth activities, sponsoring troops of scouts, and taking part in a Boys' Week that encouraged young people to be good citizens and promoted education, health, hygiene, and vocation.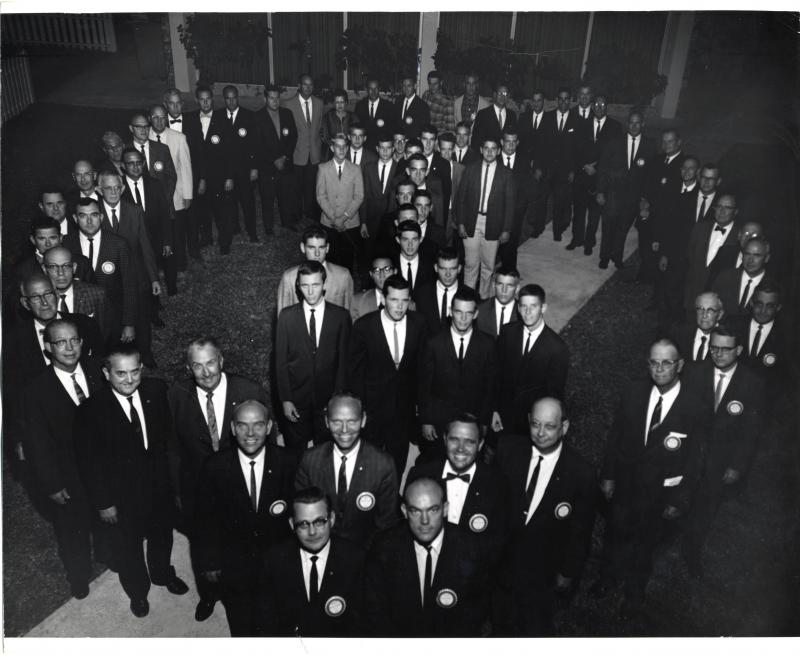 Rotary clubs also sponsored regional programs like Uthrotar in Michigan and Wisconsin in the U.S. In Florida, Rotary clubs worked with Wheel clubs for teenage boys.
By the late 1950s, Rotary members were discussing ways to strengthen their efforts to interest young people in community service and expand their worldviews, possibly through a Rotary-wide program designed for them. After a few years of study and planning, Rotary's Board of Directors in 1962 approved the name Interact, which had been suggested by a committee to express "inter-club and inter-member cooperation on all planes of activity — local, national, and international."
Rotary members, along with students, put Interact into action. The Interact Club of Melbourne High School, sponsored by the Rotary Club of Melbourne, Florida, USA, became the first Interact club on 5 November 1962.
One of the Interact club's founding members spoke on a panel at the 1963 Rotary International Convention, telling attendees how enthusiastic students were about the club. Although his school offered many other clubs, he noted that Interact was unique because its association with Rotary allowed students insight into a wide variety of professions and offered them an international perspective.
Through Interact, students ages 12-18 make positive change in their schools and communities. Rotary clubs are sponsors that guide and mentor Interact members as they carry out service projects and develop leadership skills. Learn how to get involved in Interact.
Interact facts and firsts:
The name "Interact" is a blend of the words "international" and "action."
The first Interact club outside the United States was certified in India in January 1963.
World Interact Week was first observed in 1964.
In response to input from clubs and Rotary committees, Rotary opened Interact membership to young women in 1968.
The annual Interact Video Awards were introduced in 2009.
In 2010, the minimum age for participation in Interact changed from 14 to 12.