Our clubs
4 Questions about water and sanitation in Haiti with Jeremy Hurst
Jeremy Hurst,
HANWASH initiative chair; Rotary Club of Grand Cayman, Cayman Islands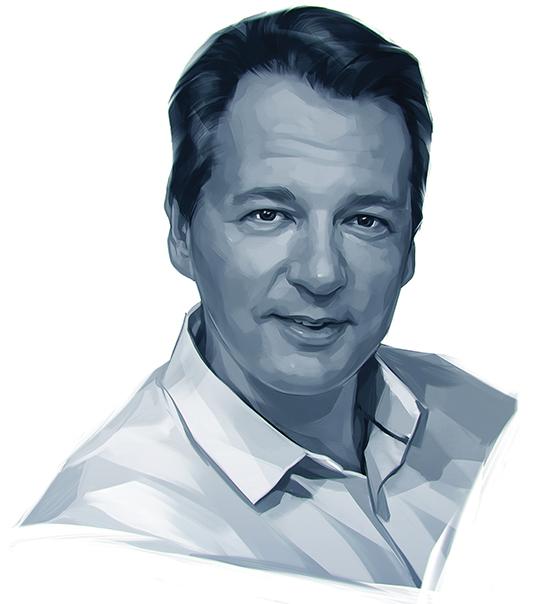 1. What is HANWASH?
HANWASH stands for Haiti National Clean Water, Sanitation, and Health Strategy. It's an initiative by Rotary District 7020 and DINEPA, Haiti's water and sanitation agency. Our goal is that by 2030, every person in Haiti will have access to clean water and adequate sanitation, in line with the United Nations Sustainable Development Goals.
2. How did the initiative come about?
As a district, we've always felt responsible for taking the challenges of Haiti head on. I'm in one of the wealthiest places in the world — the Cayman Islands. It's stable socially and politically. Other countries in our district, like the Bahamas, are also quite wealthy. But then there's Haiti, one of the poorest countries in the world. Our Rotarian friends are in the middle of that.
Rotary President Barry Rassin is from our district. We've got real credibility in Haiti, especially because of our work in response to the 2010 earthquake. When I was district governor in 2013-14, we did a lot of great projects in a lot of different locations. But it wasn't coordinated. It struck me that we could be more successful if we worked together on a national scale.
We had a meeting in summer 2017 to bring groups to the table and open discussion. Thankfully, the planets aligned — Robert Léger, then-governor of District 7020, was a well-respected Rotarian from Haiti, and the immediate past president of the Rotary Club of Petion-Ville, Jack Guy Lafontant, had just become prime minister of Haiti. Unfortunately, he's no longer in office, but that's part of the reason we need HANWASH, for continuity and stability.
3. What have you accomplished so far?
We held a two-day workshop in January in the business district of Port-au-Prince. We knew the uphill task we had. Our game plan was to use this event to seriously engage all stakeholders, but especially DINEPA. It was the one party we knew we had to catch if we were going to make this work. By the second day, we had signed a memorandum of agreement to significantly increase areas with drinking water. We talked about how we would need all of our financial investment to be measurable and transparent. We would require partner nongovernmental organizations to sign the framework agreement. It was important to DINEPA, because they felt a lot of NGOs go and do their own thing, which undermines effective coordination.
We also established a subcommittee of HANWASH to build trust and relationships with the individual members of DINEPA. It was quite difficult for them to get their heads around what Rotary was. It was a learning experience for us, as well. We, and they, too, realized how unique Rotary is.
4. What's next for HANWASH?
We picked four pilot communes [municipalities], and we have just received project proposals for each from DINEPA. The total value is $3 million. They're primarily focused on urban water systems that are greatly in need of repair, replacement, or expansion. Global grants are likely to be our main funding mechanism, so we're going to evaluate these using The Rotary Foundation's best practices. And we'll make sure WASRAG, the Water & Sanitation Rotarian Action Group, looks at them.
We also have seed funds in our district accounts and a Haiti donor advised fund. We recently signed funding for our partner NGO, Haiti Outreach, to map each of these four communes for existing water resources so we know which are functional and potable, and which are not.
We'll start with four, and we want to show we can provide water and sanitation to everyone. That in itself is a massive project. As time goes on and we get the systems and organizational structure in place, we'll scale up from four to six to 18 and eventually all 145 communes in the country.
• Illustration credit: Viktor Miller Gausa. Read more stories from The Rotarian