Former golf course tees up fresh produce
In Covington, Washinngton, USA, what used to be a golf course is now home to a farm. The shift from putting to potting has created a way to fight hunger, helping ensure that Washington residents who visit local food banks can add fresh items to their diets.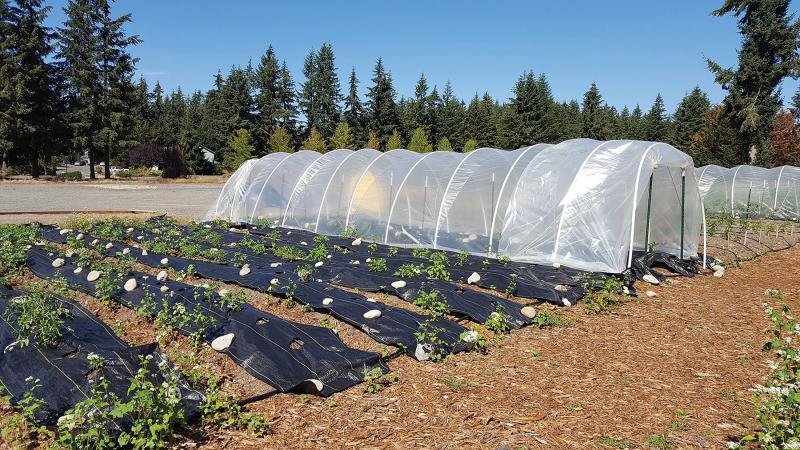 Elk Run Farm, launched in 2015, provides fresh vegetables to 12 local hunger relief organizations served by the South King County Food Coalition. The farm leases about 6 acres of the golf course property for a nominal fee, and organizers hope to triple its size within a few years, says David Bobanick, executive director of Rotary First Harvest.
Rotary First Harvest collaborated with the Food Coalition and other organizations in the Seattle area to develop the farm. Grants from local Rotary clubs funded installation of infrastructure such as fencing, buildings, irrigation equipment, and hoop houses to prolong the growing season.
"There are a lot of things like garlic or tomatoes or highly nutrient-dense crops that are otherwise really hard to get donated that the food bank farm is growing," says Bobanick, of the Rotary Club of Mercer Island. "Their model is that they're going to listen to what the clients and the food banks say are most needed."
Elk Run Farm is just one effort of Rotary First Harvest in fighting hunger and food waste. The organization acts mainly as a "nonprofit produce broker," using commercial and nonprofit resources such as truckers, farmers, packing facilities, and food banks to keep food from being thrown away. The group leads the Harvest Against Hunger program, which works with smaller farms to pick up produce for markets and other produce recovery efforts. Rotary First Harvest also developed the Farm to Food Pantry program, which helps participating food pantries buy fresh produce directly from small growers. "It's a really cool model, especially since many small-scale growers are just barely able to keep their businesses solvent," Bobanick says.
Rotary First Harvest plans to stretch even further to connect more organizations that fight hunger and poor nutrition. "Harvest Against Hunger, Farm to Food Pantry, and local Rotary support will all play a role in this effort," Bobanick says.
–Nikki Kallio
• Read more stories from The Rotarian